The Best Cat Condos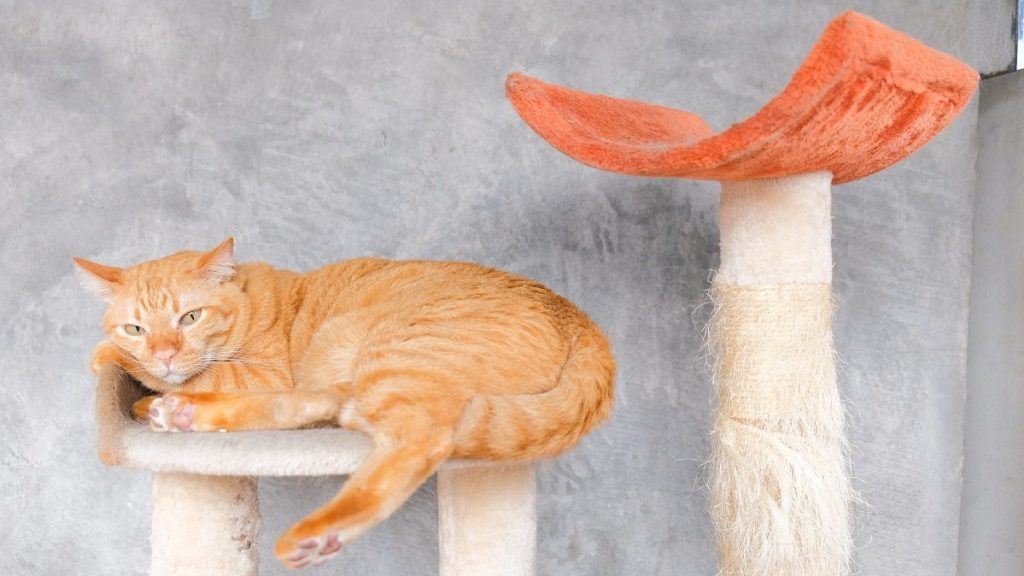 Cats' ancestors used to hunt in the wild, but today, our domesticated feline friends are often kept inside the house. This can make it hard for them to get the activity they need, as well as find safe spaces where they can rest and relax. A cat condo is a popular way to make these wild-at-heart animals feel at home. Coming in various sizes and configurations, cat condos give your furry friend a place to nap, stretch, and scratch that isn't your bed or couch. Taller cat condos also offer them a higher perch from which to survey the room, helping them to indulge a natural instinct. We've surveyed the top cat condos on the market to help you find one that's right for you and your feline.
Go Pet Club 62-Inch Cat Tree
Pros:
The tree has four platform layers that give your cat more area to explore. We love that it comes in five different colors, making it aesthetically suitable for a range of homes. It is manufactured with compressed wood for added durability and has comfortable padding on each surface. There are also scratchpad poles between flat surfaces.
Cons:
This model is more expensive than some alternative cat condos. It also may not be ideal for larger cat breeds.
AmazonBasics Cat Tree
Pros:
This is a high-quality structure that comes covered with a soft fabric. The cat tree helps to provide a cat with an activity spot that helps to reduce the risks of scratched furniture and carpets. The tree comes in two color varieties, including beige and grey. With maximum weight support of up to 20 pounds, it's ideal for heavier cats. We like the added ball on a rope, too, which provides a level of fun for cats while exploring the cat tree.
Cons:
While the cat tree does have a heavyweight support limit, the opening in the cat cave may be too narrow and small for some of the larger cat breeds that a customer may own. While the fabric is used to cover the entire surface, these may not serve as effectively as a scratch pose.
AmazonBasics Multi-Level Cat Tree
Pros:
This looks like a high-quality structure that was built to last long. It features four levels with several platforms, plus comes with a built-in tunnel. It's big enough to accommodate multiple cats. We also like that we can choose between three colors that include dark brown, beige, and grey. We also love the variety of places to explore and relax in, including the scratch poles, the ladder, hammock, and the cave. The overall design is also attractive and can fit in with many different types of home decor.
Cons:
This is more expensive when compared to some competitor cat trees. We're also wary about whether the tunnel and cave will fit large cat breeds. While the addition of a toy is great, only one toy is offered, which makes it less ideal for multiple cats that would like to play at the same time.
AmazonBasics Cat Scratching Post and Hammock
Pros:
The compact structure takes up little space in your house. It comes in two different colors. We also love the little hammock at the top, which gives our cat a comfortable resting place. When they're not sleeping, there are scratch posts installed on both sides for them to stretch their paws.
Cons:
Unfortunately, there aren't many activities for your cat to do and no multiple layers for cats who like to explore.
AmazonBasics Medium Cat Scratching Post
Pros:
This has a lower price tag than many competitor options. It's also one of the smallest and most compact models that we found, making the product easy to fit into any home. We love that it's made from natural materials and yet the construction seems to be durable.
Cons:
We wish it were available in more colors.
Our Tips and Tricks
Introducing a cat condo in your house will be something new for your pet to get used to. Thus, you may find that your cat doesn't immediately respond positively to the cat condo. Perhaps they will avoid it at first. This does not mean they do not like the cat condo, however. The first thing that you need to note here is that patience is critical. You must be patient with your cat and give them time to explore this new structure that you have brought into their space. Don't force it. Let your cat walk over to the condo themselves and start exploring. Some cats may immediately jump up and start to use the condo, while others may take longer to really get acquainted with the structure. If you find that your cat still doesn't use the condo after a few days, then you could try to encourage them to get on the product by leading them with a treat. We like to give our cats a bit of food after they've climbed up on the tree for the first time. This way, they will be able to associate good things with the condo that you have installed in your house.
Frequently Asked Questions
What type of cat condo is best?
There really isn't a single cat condo that is better than all the rest, as a number of personal factors will play a role in helping you determine which product to buy. Consider the size of your cat and their activity level, the amount of space that is available, and how much you can budget. These factors will help you determine what the best cat condo would be for you.
How do I set up the cat condo?
Many of the cat condos available on the market today will come pre-assembled. This, however, is not always the case. Some products will require assembly once it arrives at your doorstep. In most cases, you will find that instructions are provided with the product. You will find that these cat condos are generally very easy to set up. Once the box arrives, simply take all the pieces out and open up the instruction leaflet. Follow the instructions that are provided on the leaflet one step at a time. Most products won't require additional tools, but always check the instruction leaflet before you get started just to be sure that you've gathered everything you need before the assembly process begins.
About the Author
About the Site
CatTime
Since 2008, CatTime has provided millions of cat owners with all the information they need to keep their pets happy and healthy. Our experts know exactly what it takes to raise our furry friends and our goal is to help all owners, new or experienced, care for their cats with all the right food, toys, equipment, and accessories.