How To Choose The Best Cat Window Perch For Your Cat – CatTime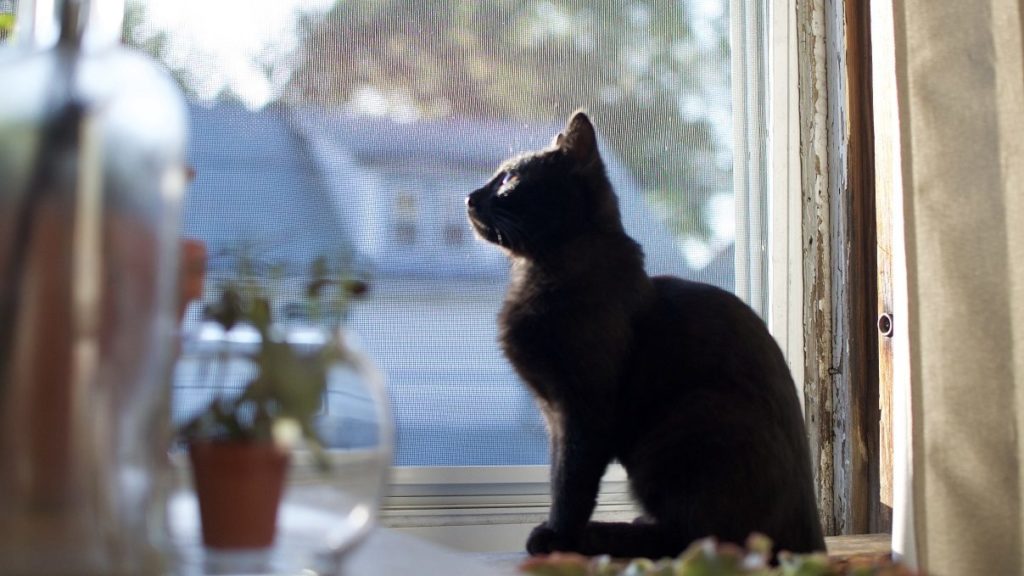 Most cats enjoy spending some time in the sun, but if you fear letting your cat out, then you might want to give them a special place in your house. With the best cat window perch, you can set up a special spot for your cat right next to the window. There are many different options that you can choose from, each with its pros and cons. In this article, we will share the top cat window perches on the market to make the decision a little easier for you.
Best Choice
Our best choice for the list is the PETPAWJOY Cat Bed. This is a multifunctional product that gives your cat a bed-like surface to lay on while connecting it to a window to create a perch.
Pros:
Relatively basic option with all the features your cat needs. Strong suction cups help to keep the perch attached to the window. 360-degree sunbath feature. Stainless steel cord attached to the perch.
Cons:
Not ideal for larger cats due to maximum weight support and size of the surface.
Best Space-Saving
When you have limited space available in front of your window, then the ZALALOVA Cat Window Perch is an option you want to consider.
Pros:
Compact design helps to reduce the space needed to set up a cat window perch. It can hold the cat with a weight of up to 50 pounds and is more affordable than many alternative options.
Cons:
Suction cups may not provide as much support compared to a window perch installed through more durable hardware.
Best for Large Cats
With a maximum weight support of 40 pounds, the PEFUNY Cat Window Perch is a great option for people with heavier cats.
Pros:
Perfect for large cats up to 40 pounds in weight. It comes in two different color options. Affordable considering the higher weight limit. ABS tube fitted on the surface. The rugged mat material is waterproof. Easy to clean perch.
Cons:
The surface area may not be comfortable due to the rugged material.
Best Easy to Set Up
If you do not like the idea of using suction cups to set up a window perch, but do not want to spend hours installing something custom, consider the Bundaloo Cat Window Perch.
Pros:
Provides a sturdier surface compared to perches that stick to windows with suction cups. Padded surface to help your cat feel more comfortable. Able to provide support for cats up to 35 pounds. Two options for installation.
Cons:
Quite an expensive option compared to other perches. Requires some tools for installing option B.
Best Comfortable
The BobbyPet Cat Window Perch is a good option if you want to focus more on the overall comfort that your cat would be offered by the product.
Pros:
Quick and easy to set up. Soft material used for the surface area. Compact structure makes it ideal for smaller windows and apartments—rubberized lanyards to keep the product in place.
Cons:
The suction cup system is not ideal for all cat owners. No details provided on the weight limit.
What Really Matters
Surface Size and Weight Support
The surface size of the cat window perch is an important factor to consider. This will essentially tell you what sized cats will be able to use the product. If you have a large cat, then one of the more compact options might not be ideal. In addition to considering the surface area that your cat will be provided access to, you should also look at the maximum supported weight. Even when a product seems to have a large area for your cat, it does not necessarily mean it will hold heavy cats.
Installation
The installation process and how the perch attaches to the window are two additional factors to keep in mind. The majority of these products, especially when looking at the more budget-friendly cat window perches, attach with the use of suction cups. While this is a standard option, make sure that the suction cups are large enough to provide adequate support for the perch. Additionally, if you have a large cat, you might want to consider looking for alternative options, as the suction cups might not hold the heavier weight as well.
If you opt for a cat window perch that does not use suction cups, take a look at how the installation works. In some cases, you might need to use tools like a drill in order to attach the perch to the window area. You need access to these tools if you're considering such a product.
Materials
The materials used to construct the cat window perch can tell you a lot about the product. You want your cat to feel comfortable when they are basking in the sun. Thus, consider looking for a product that has a soft fabric as a cover for the perch itself.
Another factor to consider here is that some materials will quickly heat up when exposed to the sun. This can cause your cat to overheat when they use the perch. Look for products that contain breathable material that will help to disperse heat and avoid overheating.
A cat window perch will have some type of support system, as well. For a sturdy option, try to buy a product that has a frame made from a durable metal material. This will help to provide a durable product that will not put your cat in danger while jumping up and down.
Price
Do not forget to take price into account. The prices can vary somewhat, depending on the brand and specific features offered by the product.
The best way to go about the process of buying a cat window perch is first to know how much money you can spend. Generally, these products will have a price tag that varies from just over $10 to about $30 if you are looking for a basic perch. When you have a specific amount of money in mind, make things much easier for yourself when browsing through the various options available.
What's in Right Now?
Most people do seem to be quite happy with standard cat window perches that attach through two suction cups. We noticed that there is a trend toward using stainless steel wires to connect the perch to the cups. This is a sturdy material that will help to reduce the risk of the product detaching. Larger suction cups are also preferred, as they generally offer better support when stuck to the window.
Breathable padding and covers are also in. Some people find that their cats become too hot when lying in the window. This can easily cause the cat to overheat, which can lead to health-related problems. Breathable materials help to remove the heat from the surface area, which makes it safer for your cat.
Prices
Cheap
$10 to $15 can get you a very basic cat window perch.
Mid-Range
$15 to $20 gives you a cat window perch with a more comfortable surface.
Expensive
$20 to $30 can get you a sturdier product that may require some installation.
FAQs
What is a cat window perch, and how does it work?
A cat window perch is essentially a small surface that gives your cat the ability to enjoy some time in the sun without having to let your cat out. This can be an especially great option for people who live in apartments, but can serve as useful a purpose in a house where you may not want your cat to go outside in general. The cat perch attaches directly to your window or to the area just below your window and is exposed to the sun as it shines through.
How do I install a cat window perch?
The installation procedure for most cat window perches is quick, easy, and doesn't require special tools. This is not the case with every single option on the market, however. The basic products will contain two suction cups that are usually placed in some warm water for a minute or two and then attached to the window. The suction cups will hold the perch up against the window. There will usually be two additional suction cups attached directly to the surface of the perch for added stability. Some window perches may require more effort to install–the specific installation instructions will be included in the packaging.
Will the suction cups hold my cat's weight?
A lot of people are concerned that the suction cups used to support a window perch will not be able to hold the weight of their cat. This is a valid concern if you have a cat that is heavier than normal. If you have a larger cat, consider a window perch that has large suction cups or one that installs through screws into the wall.