How To Choose The Best Cat Dewormer For Your Cat – CatTime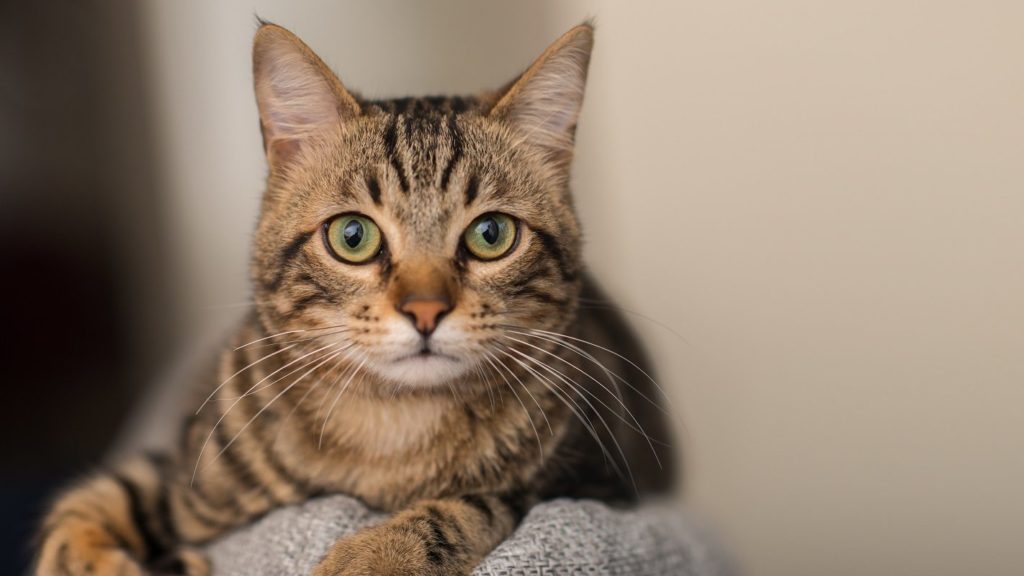 People love their pets, and there are no two ways about it. For some, these pets fill the roles of children, best friends, family, and the like. Therefore, providing them with the utmost care and attention to keep them going for the long-term. From high-quality foods to litter, toys, snacks, shampoo, and more, we strongly suggest doing your research before making a purchase. As such, we took our time to peruse such items, discovering the top products in the industry. To be more specific, we focused our attention on the best cat dewormers available on the market today. With a wide variety of well-known brand names out there in terms of pet supplies, it can sometimes be challenging to narrow down your options. Luckily, we are here to happily do that work for you, leading you to the best options out there in terms of several different requirements and benefits. Not only that, we even went as far as to include the many pros and cons of each item on this list, so you know exactly what you are getting. Let's get started by taking a look at our first selection.
Best for Kittens
It works best for cats/kittens who are over a month old, weighing 1.5 pounds at least.
Pros:
Unlike the others, this dewormer comes packed with pills for long-term use. It is broad in spectrum, which means it treats various kinds of worms, and the tablets themselves are easily broken for blending with your cats' favorite meal. Available in several different sized packages, the consumer gets to decide how much you truly need. This product is not only great for outdoor cats, but for indoor cats who are around other animals. With such a bounty of deworming pills, some have seen the larger pack last for up to two years with plenty of room for expiration.
Cons:
This specific selection is by far the most expensive dewormer we found.
Best Price
The Bayer Expert Care Tapeworm Dewormer for Cats and Kittens is a quality product that can be used on smaller cats for the removal of tapeworms.
Pros:
The product can effectively remove tapeworms from a cat. The product contains a safe formula to ensure the product will not cause harm to the cat it is administered to. The dewormer tablet can be used on kittens too – owners just need to ensure they follow the instructions and that their kitten is not too young. Each package contains a total of three tablets.
Cons:
The product contains a pharmaceutical chemical. Many cat owners are starting to turn to natural ways of removing worms in the modern-day. The pricing of the dewormer is also relatively high compared to some of the alternative options. The product also only works against tapeworms and will not help to get rid of other worms.
What Matters Most?
The Ingredients
With love, we aim to give our pets the best we can afford so they can live happily ever after for as long as possible. As such, when deciding something like change what they eat or introducing medication into their systems, research is imperative. The last thing we want is to fill our animals with nasty chemicals/ingredients, hoping to help them somehow. When choosing a reliable deworming formula of any kind, looking into the ingredients is one of the best things you can do to ensure they are getting what they need without any unwanted side effects. Ideally, you want to buy dewormers with Pyrantel Pamoate, Fenbendazole, Ivermectin, and the like.
Testimonials
We, of course, are all about reviews, which is we highly recommend reading them before buying anything new–especially when it is of such importance. With so many cat dewormers on the market, finding the one that is going to work for your felines is not always necessarily easy. After all, there are plenty of medications out there that work for some but not others. By reading up on your breed and being aware of their needs, you can review your options with a higher rate of success. Ultimately, testimonials will point you in the right direction.
Efficacy and Speed
Thankfully with all the advances in medicine and science, getting rid of your pet's worms is both quick and easy. By this, of course, we mean in more of a general sense, with some dewormers taking longer than others. However, with most of the dewormers listed above, you will see those worms being expelled in no time.
What is in Right Now?
Many of us these days are buying more organic, sustainable, and ethically sound products than ever–, we mean, EVER, as in more than our parents and their parents before them. So as you might have guessed, herb-based or otherwise natural meds like some of the more popular cat dewormers today are at the center of focus among the pet community–and for excellent reasons.
Prices
Cheap
$3-$12 With medication, you typically expect to spend a bit to gain that much-needed quality. Luckily in reviewing our guide here, you will find a wonderful dewormer for less than $5. These are typically made with fewer ingredients, carrying only one-time servings in tablet or liquid form.
Mid-Range
$25-$75 Your middle of the road cat dewormers are frequently made of higher-quality meds and more natural ingredients, as discussed prior. They come with multiple servings should you have several cats, and will last longer as well.
Expensive
$125-$200 While this price range might seem outlandish, pets are a huge commitment, and they require our love and attention. Sometimes this means shelling out a pretty penny to keep them healthy. Within this price range, you will find more traditional medications and ingredients that work in one to two servings maximum. They are also sometimes packed full, so that you can deworm again out of the same box.
FAQs
How do I know which dewormer to use?
As you can probably tell by now, not only is there an array of parasitic worms that can harm our cats, there are dewormers to treat each. If you find your cat may have parasites, we recommend using a cat dewormer that kills everything, covering all of your bases.
How can I get my cat to take this type of medication?
Animals are like children in a sense, especially when it comes to doing things they have to do. If you have issues when it comes time to give your cat dewormer, aim for breakable tablets or liquids. This way, it can be hidden, reaching deep to rid your kitty of gross parasites. For some, their cats will take medicine right from the dropper – it all depends.
How do I know I need a dewormer?
If you are a dedicated owner, try to think of dewormer like preventative vitamin type of deal. While it does not need to be given every day or every week like a vitamin, it is still a treatment that should be on your regular list of cat care issues. Otherwise, if you have spotted worms in their poop, for instance, then a dewormer is a good idea.