The Best Cat Litter Boxes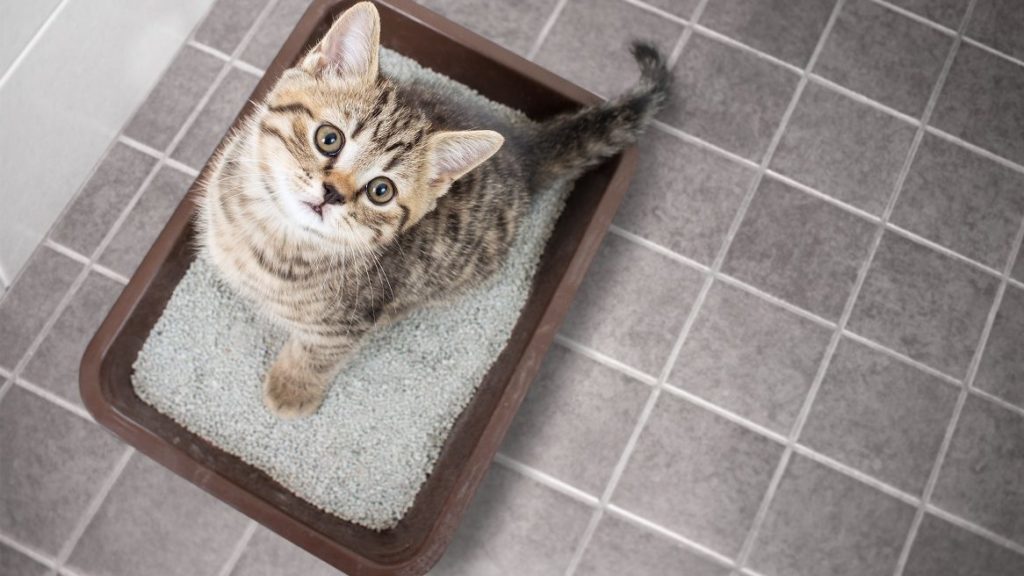 Cat litter boxes are designed to give your feline friends a place to do their business in a way that is more private and protected than a regular litter tray. Cat litter boxes also help reduce odors and mess due to the litter being enclosed with a lid, as opposed to being left out in the open. Overall, they are cleaner and provide less of a hassle, making them much more user-friendly for owners. If you are in the market for a new cat litter box, here are a few of our top picks for you to choose from.
Petmate Booda Dome
Housed in a dome-shaped container, the Petmate cat litter box features steps which allow your cat to climb into its private booth. It's suitable for several small animals as well as cats.
Pros:
The privacy this product gives is one of its best features. Let's face it, seeing your cat excrete its waste in the home isn't ideal, plus it generates foul odors. The dome shape of this product helps eliminate both of these issues and also helps avoid litter being spilled or trailed through your home. The lid lifts off easily for cleaning and changing of the litter, making it a user-friendly product for both owners and cats.
Cons:
If your home is short on space, you may find the design a little bulky. Also, if you own a dog, they might be tempted to put their head into the entrance, which could be problematic, especially if they manage to remove the lid, which is quite easy to do.
PetSafe ScoopFree Automatic Self-Cleaning
A motorized device that sees cat waste automatically raked into a special compartment, without the owner having to manually remove each clump every time your cat uses the bathroom.
Pros:
Every time your cat uses the bathroom, a rake will move the waste into a tray at the end for easier cleaning and less foul odors, with the manufacturers promising odors will be reduced significantly. In addition, it's 99% dust-free with less mess created. The device takes just one minute to set up and can work for weeks at a time before the litter needs to be changed, which is a straightforward process. The set up is ideal for busy cat owners who don't have time to remove clumps manually.
Cons:
This device is far more costly than traditional cat litter boxes. Also, sometimes, waste sticks to the rakes, making it a hassle to keep clean. However, one effective solution is to cover the rakes in plastic straws to prevent the problem.
PetSafe ScoopFree Ultra
A self-cleaning cat litter box that also features a hood, which gives your cat even more privacy.
Pros:
PetSafe makes another similar self-cleaning cat litter box; however, it doesn't feature a lid which this particular design does. If your cat is used to using a litter box with a lid, or if you prefer the added odor and privacy of a lid, then this product will give you the best of both worlds. The tray uses special crystals that help dissolve urine as well as keeping the tray fresh. Similar to the other PetSafe model, it requires minimal effort to keep clean.
Cons:
The hood is relatively small, so it might be awkward for your cat to fit into if it's a larger breed or if it has mobility issues. Some users have found the crystals to be less effective. However, PetSafe does recommend mixing in some of your current litter in too.
Arm & Hammer Pet Mate Large Sifting Pan
Intended to make the job of scooping your cats litter more convenient, this sifting pan works with your current litter tray to sort through waste.
Pros:
For a simple solution to manually removing clumps of waste from your cat's litter tray, this is an affordable alternative to a more sophisticated cat litter box. It's very quick to use and requires you to empty the contents of the litter tray into the pan so it can trap any solid matter. As it's plastic and removable, it's also easy to clean too. It can be used on a variety of litter beds besides cats, making it ideal if you own several pets.
Cons:
As it's not a complete cat litter tray, it will not prevent odors or waste if your cat is prone to trailing litter through the home. It also doesn't reduce the number of times you will need to empty the litter tray, and it isn't self-cleaning.
Nature's Miracle High-Sided Litter Box
Taking the form of a regular cat litter tray, this cat litter box features high sides to create a more discreet experience for your cat.
Pros:
If your cat is unlikely to switch to a cat litter box from the tray it is used to, then a high sided litter box may offer the perfect solution. The higher sides help prevent litter from being spilled and will provide a small amount of odor protection. The surfaces are non-stick for easy cleaning, which is a top priority with litter boxes as they harbor bacteria. This one is a much more affordable option if you are on a budget.
Cons:
Despite the fact this litter box has high sides, there aren't any serious advantages over buying a regular litter tray. It isn't self-cleaning, nor does it offer privacy for your cat or a significant reduction in odors.
What Really Matters
Ease of use
From both the owner and the cat's perspective, cat litter boxes should be user-friendly. Starting with the cat, and your feline needs to be able to adjust to the cat litter box, especially if it is used to using a tray. If the litter box is awkward to get into or doesn't provide a lot of space, it's unlikely your cat will be encouraged to use it.
As an owner, you need to be able to remove clumps and clean your cat litter box with ease. Due to the nature of cat litter boxes being a place where your cat excretes its waste, you must be able to keep it clean. Also, cat litter boxes should create less waste through your home and not require additional sprays to neutralize odors.
A hygienic solution
Removing cat waste is one of the downsides of being a pet owner, but there are also safety concerns that need to be factored in too. If you come into contact with animal waste, this can cause a whole host of infections and illnesses, which is why your cat litter box must offer you a hygienic solution.
With self-cleaning cat litter boxes, the waste is automatically moved to a designated tray that is easy to clean. The less you are manually scooping and therefore coming into contact with waste material, the cleaner and safer it is.
Even still, regardless of the type of cat litter box you purchase, it should be easy to remove the waste and remove the litter without coming into direct contact with the waste matter or having the litter spill out into your home.
Odor control
The odor that is produced from animal waste is, as you might imagine, quite pungent. When cat litter trays or boxes are in your home, this can become a problem unless the right litter and container are being used.
Cat litter boxes with roofs are self-contained, meaning the smells are more likely to be too. If odors are a real concern for you, then this is a design you may wish to opt for. Either way, the idea of cat litter boxes is that all of the waste matter is better stored, and with less access to the open air, this reduces the likelihood of odors in the home. If you then empty the litter boxes outside, this will reduce odors even further.
The design
Consider the fact that the design of your cat litter box isn't just for aesthetic purposes. Depending on the materials and construction of your cat litter box, its design can greatly impact its effectiveness and how user-friendly it is for your cat.
If your cat is not used to litter boxes, it may take some adjusting, so you may wish to opt for a style that is high sided, rather than fully enclosed. Similarly, if the cat litter box is fully enclosed, you may need to factor in your cat's agility, as well as other pets in the home that may try to get in it.
There is also the issue of space, as some cat litter boxes are quite large, which will require more space in your home.
FAQ's
What's the difference between a litter tray and a litter box?
A cat litter tray has a shallow surface area and is typically left in open areas around the home such as the kitchen. It requires you to manually scoop waste every day and can be quite off-putting, especially as you can see your cat excrete waste. Plus, if you don't have a good quality litter mix, the odors can be quite strong.
Cat litter boxes look to remove these issues by providing a more secure (sometimes fully enclosed) area for your cat to use the toilet. In some cases, cat litter boxes are even automated, which requires much less owner intervention and swiftly removes waste from sight, which also reduces odors.
Is it better to have an open or hooded cat litter box?
If your cat is unfamiliar with a hooded design, it may be better to start them off with an open cat litter box instead. The benefit of a high-sided, open cat litter box is that less waste is created as more of the litter will remain in the tray. However, if you are looking to eliminate odors and mess, then a hooded design is the better solution.
How often should I empty my cat litter box?
Each model of cat litter boxes will come with their guidelines, as some designs are manual, which will require a daily scoop, whereas automated boxes will require less intervention. Ideally, all cat litter boxes should be emptied frequently to avoid odors and bacteria from accumulating.
What are the top mistakes that cat owners make when it comes to litter boxes?
Not getting a box that is big enough. If your cat feels restricted or can't enter the box properly because the entrance or space inside doesn't give them enough room, then they are unlikely to use the litter box at all.
Another issue is choosing the wrong location. Cats do not like to waste near where they eat, because it goes back to ancient predator tactics. So, it's best not to have their litter tray or box directly next to their food bowl. There should also be plenty of separation between the litter boxes of your cats to avoid territorial issues.
Finally, there's the isuse of not cleaning your cat's litter box often enough. Similar to humans, cats are unlikely to use a toilet that is filthy, so keeping the box clean and the litter fresh is important.