How To Choose The Best Cat Litter For Your Cat – CatTime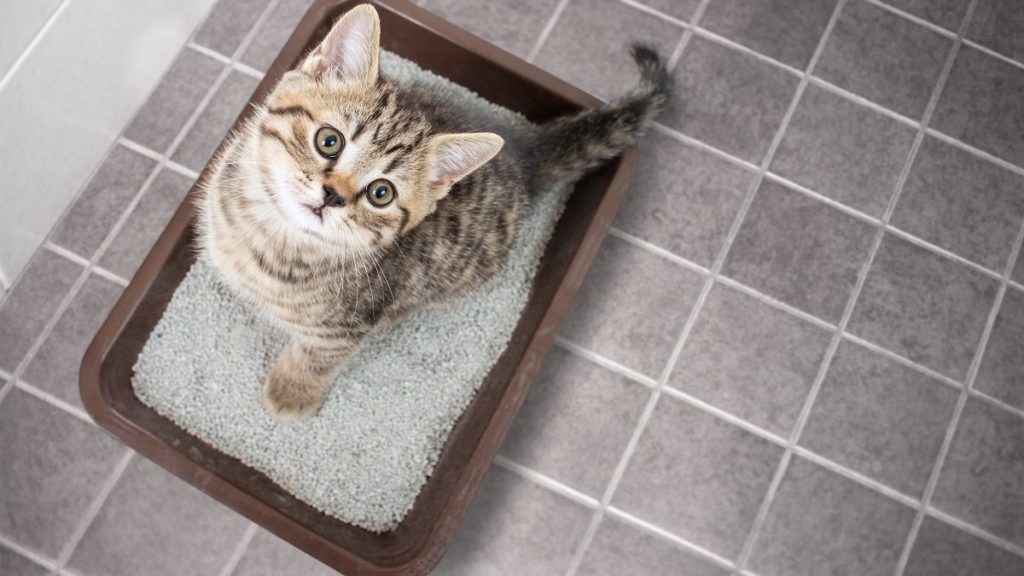 Cat litter is one of the best inventions for those with a furry friend by their side. Once your cat is trained to use the litter box, there is no need to take them out frequently. While a litter box has its advantages, there are also some issues that people do face with them. Many cat owners find the odor of a litter box unpleasant. Others find that there is a sudden increase in dust in the area. Switching to one of the best cat litter products can help you get rid of these problems.
Best Choice
Our best choice is the Fresh Step Odor Shield Scented Litter, an affordable option that also helps to keep those nasty odors under control. This cat litter comes in different sized bags.
Pros:
Built-in ammonia blocking feature, which helps to reduce the buildup of this chemical in the litter box. A 10-day odor control guaranteed per refill helps to keep smells to a minimum. Integrated Febreeze for added fragrance. Affordable pricing, starting at just over $10 for a 14-pound bag. This cat litter was also designed in such a way to reduce dust, which can help to provide cleaner air and help to avoid the collection of these particles.
Cons:
Fragrance may not be ideal for all cat owners. Some alternatives feature a longer odor control time.
Easy Clean-Up Cat Litter
The Arm & Hammer Easy Clean-Up Clumping Cat Litter is your top choice if efficient litter cleaning is difficult. The product uses EZ Clean Technology, which helps to make cleaning up easier.
Pros:
Patented technology that helps to make cleaning up exceptionally easy. The product features an odor elimination technology that allows removing smells from urine and feces. Guarantees at least seven days of no odor with a refill of the cat litter.
Cons:
A little more expensive than some of the other available options. The addition of artificial ingredients to assist with removing dust and odor is something some cat owners might want to avoid.
Best Refill Cat Litter
When it comes to filling up litter boxes for multiple cats, then the Purina Tidy Cats 24/7 Performance Litter might be a perfect option for you. The product provides better value when buying in bulk.
Pros:
Various options available, including larger bags for owners of multiple cats. It provides 24/7 odor control with built-in technology. The formula helps to minimize dust.
Cons:
Pail used for the refill is not included with the purchase of the cat litter. Some cats do not seem to use a natural clay-based litter box.
Best Unscented Litter
The Purina Tidy Cats Free & Clean Clumping Litter will not expose your cat to chemicals. The product comes in three different size options. The pricing is quite affordable compared to other options.
Pros:
No added fragrances or any ingredients that could pose as a potential toxin to your cat. Available in three different size options. A relatively affordable option considering the size of the bag.
Cons:
Might not provide the same level of odor control compared to some of the alternatives out there.
Best for Ammonia Prevent
The Purina Tidy Cats BREEZE Litter System Refills pack is ideal for reducing ammonia smells. If you find areas that smell like ammonia, place this refills pack where your cat's litter boxed.
Pros:
Effectively eliminates ammonia and related odor through the BREEZE system. The pack comes with pellets and pads included. Maintenance of litter box become more efficient with the addition of the pads.
Cons:
This is one of the more expensive options that you are going to find. The litter might also mean more frequent cleaning of the litter box.
What Should You Look For?
Clumping Ability
The clumping ability provided by cat litter may be one of the most important factors to consider when you are looking to buy this type of product. Clumping generally refers to what happens to the litter when your cat uses the litter box. When the litter has a clumping feature, it means the materials will "clump" together when it comes into contact with either urine or solid waste. Clumping makes it significantly easier for you to clean the litter box. You would not have to throw away all the litter in the box. Instead, you would scoop out the clumps that have formed and throw them away. In the long run, you could save a significant amount of money by opting for cat litter with better clumping features.
Materials
A variety of materials are used to produce cat litter. Types of materials can make things a little complicated when choosing one particular cat litter to use. Understanding the different types of materials and how they work is important. Generally, you should aim to opt for litter that is considered safe for cats. Some cats may get litter in their mouths. If the product is manufactured using potentially toxic materials, it could harm your cat. If you want to aim for the safest option possible, then you might want to consider looking for cat litter that is made from natural compounds. Clay is the most popular natural material used in the product of cat litter and is generally considered to be a safe option for all cats.
The material uses also tells you how effective the product would be at masking odors and even at clumping. Be sure not only to read about the features offered by the cat litter but also consider if the material would be useful at producing the claimed benefits.
Scenting
A significant number of cat litter products that you will find on the market right now will feature various types of scents. A scented cat litter helps to mask the odor that comes from urine and solid waste. While this can be an advantage, manufacturers often turn to chemicals to provide such a scent in cat litter. With this in mind, some people may prefer not to expose their cats to any scents.
Flush-Friendly
Most of the cat litter products you are going to find should not be flushed down the toilet. There are, however, a couple of options that are flushable. This is most often the case with cat litter that is only made from natural materials. Whether you want a flush-friendly product is a personal preference that you should take into account.
What's In Right Now?
Many cat owners seem to be moving toward a more natural direction when it comes to buying cat litter. Consumers who buy usually choose a cat litter that is made from clay material. Cat litter that is made from clay helps to reduce the exposure to chemicals, while still being able to clump and reduce the smells produced by the litter box.
Prices
Cheap
$10 to $15 for a cheap cat litter that may need more frequent cleaning.
Mid-range
$15 to $20 for an odor-blocking cat litter that may also provide clumping.
Expensive
$25 to $30 for a more advanced product that may block out ammonia smells more effectively.
FAQs
Is cat litter safe for a cat?
A lot of cat owners ask if the litter is safe for their furry friends. The answer lies in the materials that are used in the product. Some materials could be hazardous if your cat eats it. If you are concerned about such factors, try to opt for a natural product or make sure the product specifically says that it is a "non-toxic" cat litter.
How do I get rid of cat litter?
It depends on the type of cat litter you have. There are two main options – this includes a flushable option, as well as one that you will have to throw away. The flushable cat litter is thrown into the toilet and then flushed away. If you have the kind that you need to throw away, be sure to place it into a bag and seal it tight. Preferably, you should put the bag into a bin with a lid on to avoid attracting other animals in the area.
How frequently should I change the cat litter?
Cat litter should be scooped often – at least once a day. Scooping helps to prevent odor and also makes the maintenance of the litter box much more manageable. When it comes to changing the litter, this is something that you would have to refer to the product's packaging for. In most cases, you will change the entire box of cat litter every five-to-seven days.
Why Trust Us
Since 2008, CatTime has provided millions of cat owners with all the information they need to keep their pets happy and healthy. Our experts know exactly what it takes to raise our furry friends and our goal is to help all owners, new or experienced, care for their cats with all the right food, toys, equipment, and accessories.