The Best Cat Slow Feeders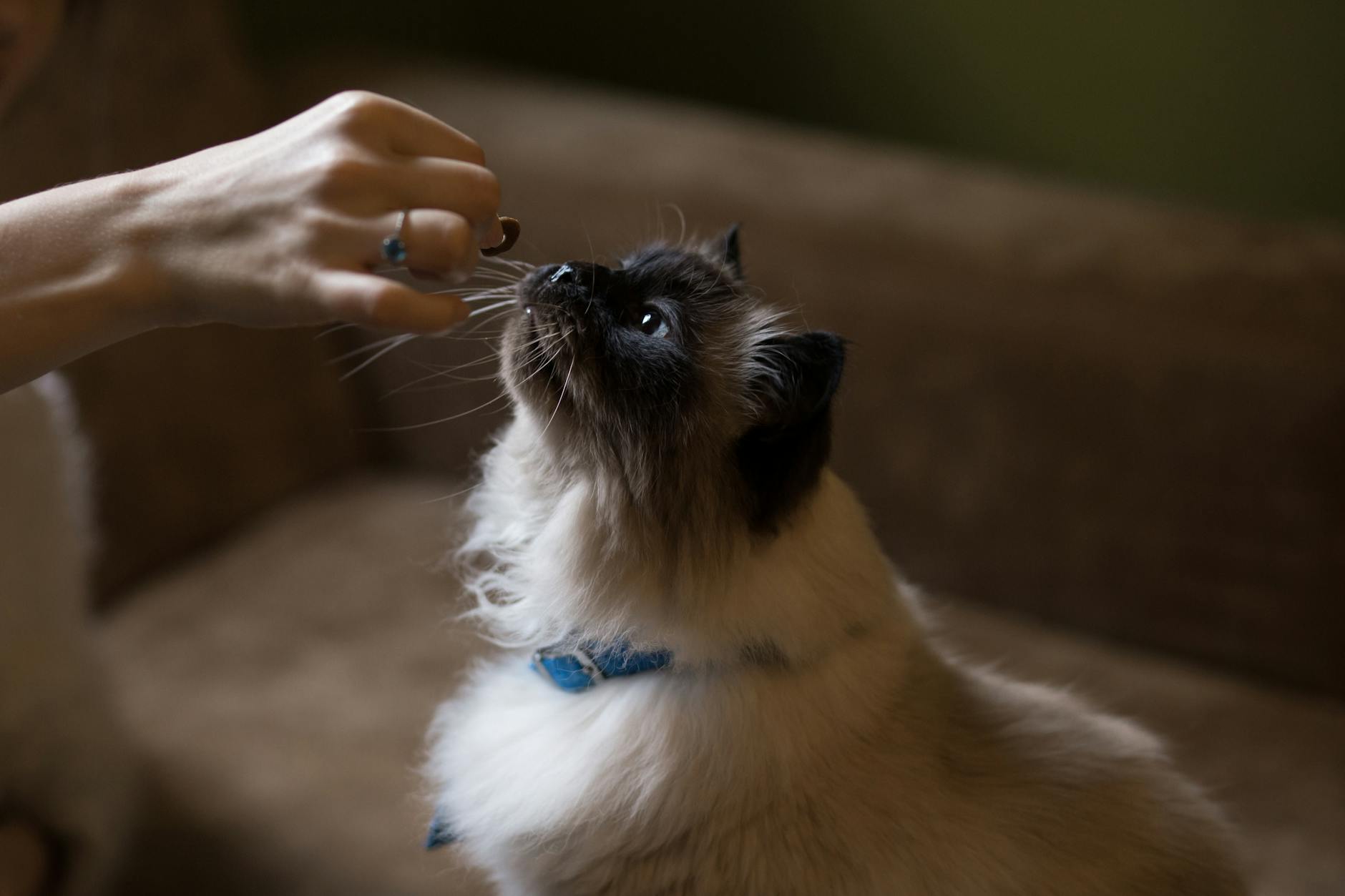 If your cat tends to inhale their food, a slow feeder is what you need. Slow feed bowls feature maze-like protrusions inside the bowl that your cat must navigate to reach their food, causing them to eat more slowly. Eating slower can help to prevent bloat and other digestive issues while also lowering the risk of choking. Whether you need a bowl for dry or wet food, there's an option out there to benefit your furry friend. We first asked ourselves a few questions to find the best cat slow feeder. Is this feeder suitable for wet food as well as dry? How easy is it to clean? What is the level of difficulty of the design? Our number one choice was the Hyper Pet IQ Treat Mat which works great for both dry and wet food, is dishwasher safe, and features a medium level of difficulty ensuring your cat slows down when eating. If you're looking for a bowl with a lower level of difficulty, we suggest the Super Design Slow Feeder. This bowl is designed with just a few raised columns inside to slow eating, can be used with dry or wet food, and is a breeze to clean. Keep reading to discover our detailed guide of more cat slow feed bowls you should consider.
Hyper Pet IQ Treat Mat
Do you have a food-happy kitty on your hands? Get them the Hyper Pet IQ Treat Mat, which will undoubtedly help make mealtimes a more peaceful, slowed-down affair. This sleek, thoughtfully designed mat has four quadrants with different textures and raised and sunken patterns, allowing for better portion control. This mat is also dishwasher-safe and comes in four bright, stylish shades. In short, there's a lot to love about this product.
Pros:
We really appreciate how versatile this feeder is. You can place dry cat food, wet cat food, or even smear healthy treats like yogurt inside the different grooves.
Not only will this slow your cat down during meals, but the flexible and textured design also helps to scrape their tongue and massage their gums for better dental hygiene.
Cons:
It would be nice if this product came with suction cups to prevent it from sliding around.
Petstages Interactive Cat Puzzle
If you're shopping on a budget, you can't go wrong with the Petstages Interactive Cat Puzzle. This effective, mentally stimulating slow-feeder features meal-lengthening ridges and mazes, keeping your cat engaged for longer during chow time. We love that this product is made with BPA-free materials, can be used with wet or dry food, and has a non-slip base, so your kitty doesn't slip and slide around on the floor.
Pros:
Made with premium, durable, BPA-free material, this adorable feeder is truly an excellent value.
The soft texture and puzzle design of this feeder may encourage your cat to bat and play with it, so the non-slip design is perfect for keeping it in one place during all the fun.
Cons:
We do wish this feeder came in more standard shapes.
Super Design Slow Feeder
Available in multiple vibrant colors and sizes, the Super Design Slow Feeder is great for making mealtimes last as long as possible, so that your kitty's digestion improves. This melamine bowl is dishwasher-safe, relatively heavy, and doesn't skid easily. Importantly, it also has a curved handle that makes it easy to pick up and put down.
Pros:
This feeder is truly heavy-duty. It can easily withstand falls in case your cat decides to knock it off the counter, making it a great investment that is sure to stand the test of time.
The traditionally round design of this bowl is also quite compact. So if you have a small, dedicated feeding area, we would recommend this option for you.
Cons:
You'll likely have to use a fairly small brush to really be able to clean this bowl.
Lorde Slow Feeder
If your smart cat has figured out how to flip over their bowl, the Lorde Slow Feeder will come in mighty handy. This super-sturdy, heavy ceramic bowl is easily one of the most solid options available. It'll help your cat maintain a healthy weight and add a true dose of playfulness to their normal eating routine with its fun maze shape. This bowl is also more durable than most, which is always a huge plus.
Pros:
This cat feeder was actually designed in a way so that your cat learns to use their paws to grab the food, making it excellent for mental stimulation.
We love that the ceramic material is odor-free, microwave safe, and heavy enough to keep from sliding around or tipping over.
Cons:
We wish this cat feeder was designed with a rubber bottom to protect the floor.
wangstar Slow Feeder
Equally well-suited for cats and dogs, the wangstar Slow Feeder features an intricate ridge design that your pets must eat around, effectively slowing them down. This bowl features a non-slip design, to prevent your cat or dog from moving while eating. And, we really appreciate that this fun feeder is made from non-toxic plastic materials.
Pros:
The rubber-like stoppers on the bottom of this feeder not only help prevent it from sliding, but if it does end up moving around, it hardly makes any noise.
If you need a more difficult feeder, this one is designed as a high-level puzzle that drastically increases the time it takes for them to finish their meal.
Cons:
This option is a bit on the pricier end.
Frequently Asked Questions
Will my cat lose weight with a slow feeder?
Slow feeders deliberately make it more challenging for your cat to eat their food, which can help reduce the number of calories that they're ingesting. Over time, this can help your kitty lose weight, but you should also make sure that your cat has plenty of stimulating toys and space to play to ensure optimal health and weight loss.
What are some considerations to make when I'm searching for the best cat slow feeder?
Slow-feed cat bowls come in a variety of sizes and designs, so just ensure that the feeder you choose is compatible with the type of food you give your cat. If you only give your cat dry food, then something with super-shallow ridges might not work. If you give your cat wet food, just be sure not to get a feeder that requires the kitty to use its paws (these types of feeders are only suitable for dry food). And, a nonslip base is critical, to help prevent bowls (and your cat) from sliding around the floor.
About the Author
About the Site
CatTime
Since 2008, CatTime has provided millions of cat owners with all the information they need to keep their pets happy and healthy. Our experts know exactly what it takes to raise our furry friends and our goal is to help all owners, new or experienced, care for their cats with all the right food, toys, equipment, and accessories.