The Best Cat Treats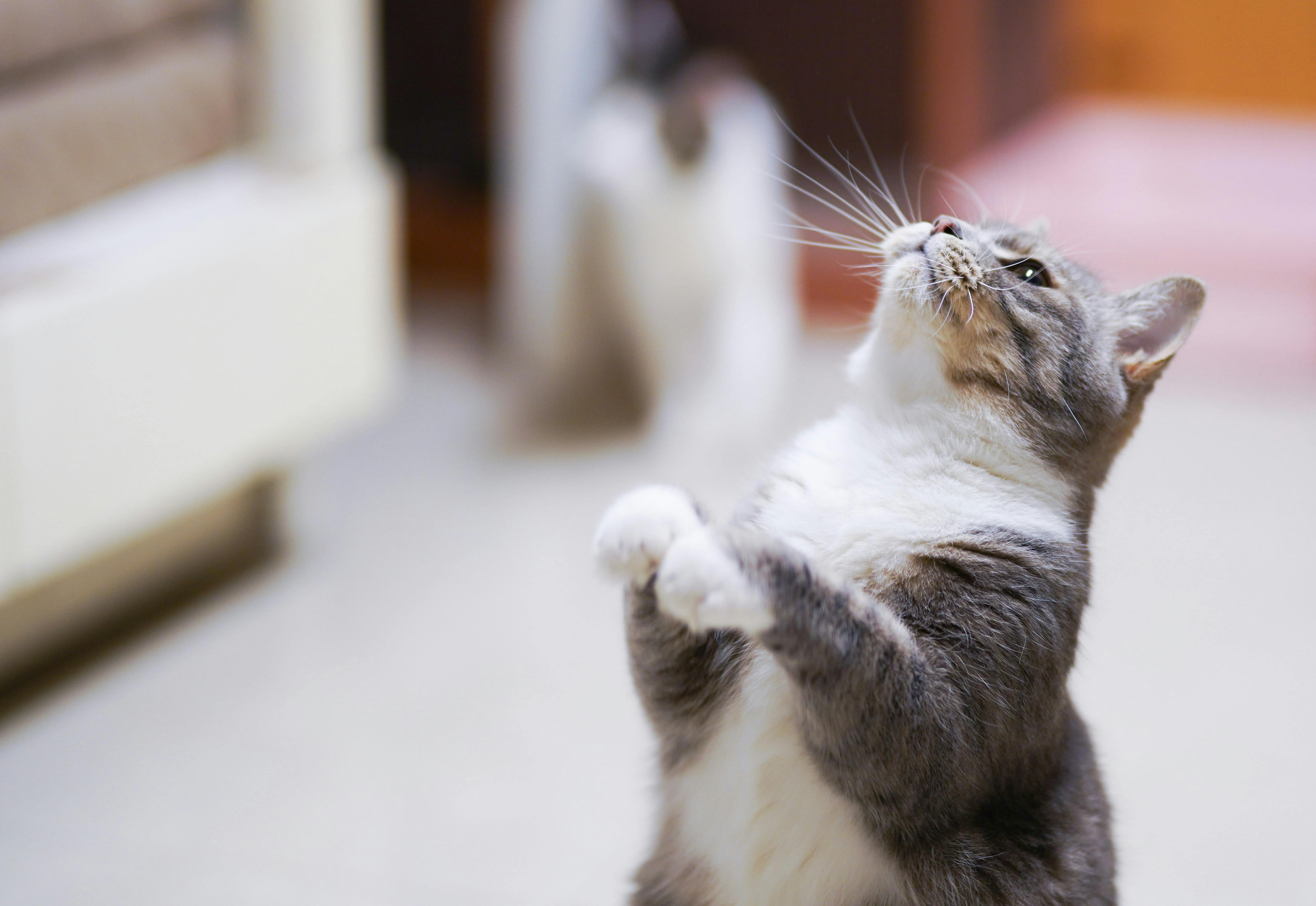 Looking for new, scrumptious treats to entice your feline friend? If you have a picky eater on your hands or are just looking to try something new, look no further. We've collected to best of the best treats to give your four-legged pal that will instantly have their mouth watering. Instead of boring old dry treats or just the same thing day after day, these favorites will help you reward them for doing something special.
Temptations Classic Crunch and Soft Cat Treats
Your cat won't be able to get enough of these chicken-flavored treats. Designed to be crunchy on the outside and soft on the inside, they strike the right balance of texture for optimal flavor. Perfect for using as rewards, on top of their dinner, or as an entire meal, the treats are nutritionally balanced and only two calories each. That way, you can feel good about feeding them to your cat over and over again.
Pros:
Cats will love the delicious chicken flavor, making the treats the perfect reward
Each treat is under two calories, making it a healthy option for your pet
With 30 ounces in each container, you have a long-lasting supply of treats
Cons:
Not all cats like the chicken flavor
Eventually, the treats will expire, so you need to use them within a certain window once opened
Feline Greenies Adult Natural Dental Care Treats
The crunchy texture of these treats helps to reduce tartar build-up so your cat has a fresh and clean mouth. Made with natural ingredients, these vet-recommended, chicken-flavored treats are filled with natural vitamins and minerals to give your cat a well-balanced diet. Plus, they're free of artificial flavors, preservatives, and are less than two calories each for an all-around healthy option for your feline friend.
Pros:
The treats are tasty while also cleaning your cat's teeth for fresher breath
They're free of artificial flavors and preservatives for a more natural treat
At less than two calories per treat, they're a healthy indulgence for your pet
Cons:
For smaller cats, the treats may be too large to eat easily
You can feed your cat 16 treats daily, which means the small package won't last long
Inaba Churu Chicken with Crab Flavor Lickable Creamy Puree Cat Treats
Made from farm-raised chicken, this pureed treat is a squeezable, lickable consistency for easy eating. The high-in-moisture recipe helps keep cats healthy, and can even be added on top of both wet and dry food for a little extra treat. Just tear open the tube and squeeze it to feed your cat by hand, or pour it out into a bowl and let them eat it on their own for the ultimate versatility.
Pros:
The moist consistency is healthy for cats and makes it easier to eat
Made from chicken with crab flavor, this treat is one all cats will love
It doesn't have grains, preservatives, or artificial colors
Cons:
If you're hand-feeding your cat from the tube, it can be a bit messy
Eventually, the treats will go bad and need to be thrown away
Sheba Meaty Tender Sticks Tuna Flavor Cat Treats
With 50 sticks per pack, you'll have plenty of treats to keep your cat happy. These tender treats are made with real meat for an authentic taste your kittens will love. Better yet, they're free of corn, wheat, soy, and other common allergens to help minimize stomach upset. Plus, they're all individually packaged for maximum flavor and freshness.
Pros:
You should only feed your cat one stick per day, so your supply should last a while
They're semi-moist for a texture that's easy for cats to swallow and digest
Each stick is individually packaged to help maintain freshness
Cons:
The tuna flavor also includes pork, turkey, and other meat products which may not work for all cats
You may need to tear the sticks up into smaller pieces to prevent choking
Blue Buffalo Wilderness Soft-Moist Grain-Free Cat Treats Variety Pack
Each of these four treat flavors is made with real meat, so you can feel good about giving your furry friend the real deal. The soft and moist treats are more easily digested. They're also free of artificial preservatives, colors, and flavors to help prevent any stomach upset. With these super chewable treats, you don't have to worry about a choking hazard, making them safe all around.
Pros:
The pack includes four flavors: chicken and duck, chicken and trout, chicken and salmon, and chicken and turkey
The soft texture makes it easier for cats to chew and digest
With four different flavors, you can change up the type of treat you're giving your cat for added variety
Cons:
If opened and left unused, the treats may get stale quickly
They have a strong smell, which may be offputting for humans
Frequently Asked Questions
Are cat treats safe for kittens?
Typically, they are not. Most cat treats are designed for adult cats and not kittens. Many adult treats are high in calories or large enough to pose a choking risk. If you have a young kitten, you should give them treats specially made for young cats.
 Do cat treats expire?
Yes. The shelf life of cat treats depends on the type of treat and the ingredients. Their shelf-life can range anywhere from one to three years. The treats should be clearly labeled with a "best by" date, so you will know exactly when they expire.
Are cat treats fattening?
If you give your cat too many treats, it can cause them to become overweight or obese. Be sure to not overdo it on high-calorie treats to keep your cat in a healthy weight range.