The Best Odor Eliminator For Strong Smells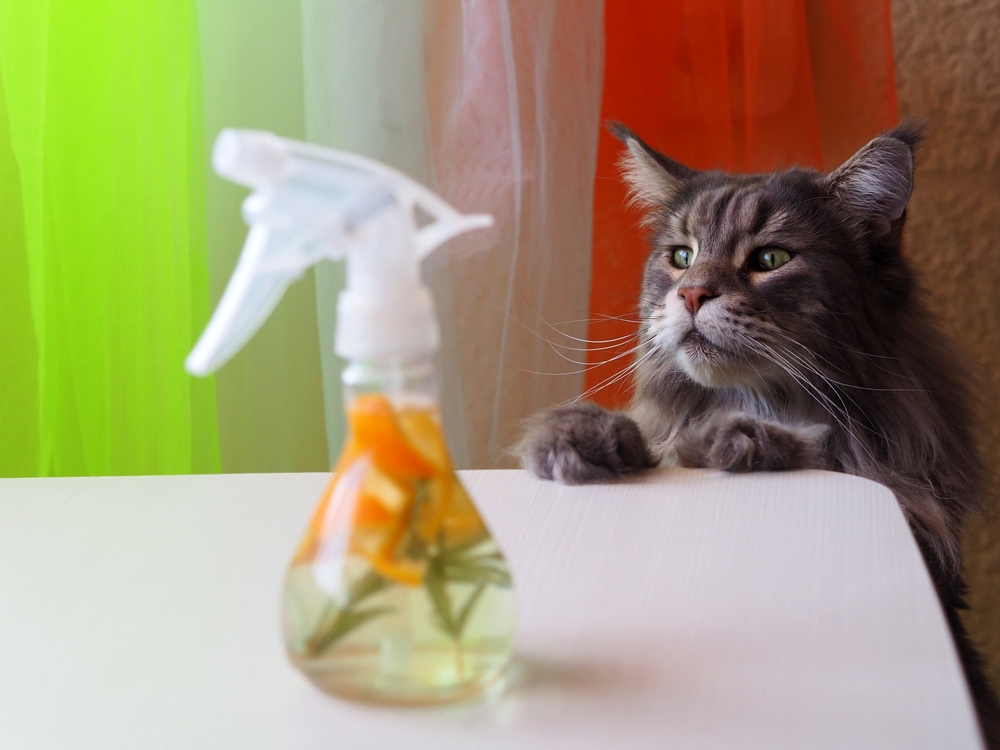 We love our pets deeply, but not many of us can say the same about the smells that come with them. That's why it's important to have odor eliminators for strong odors in our homes at all times. These sprays and air fresheners can cover up and remove unwanted scents altogether. They're typically safe in most circumstances, including near litter boxes, on furniture, on carpets, and more. And you can discover the very best products by simply scrolling through the following post.
What to Look For
As cat owners, we take our odor eliminators seriously, looking into each product's effectiveness, application type, and added scents. We were first impressed by the Angry Orange Pet Spray for its immediate results and unique orange peel power. However, we also liked the Zero Spray for its ability to pull apart odors at the molecular level. You can learn more about each of these, as well as our other top picks, below.
Angry Orange Pet Odor Eliminator for Strong Odor
This mixture can eliminate and replace odors with just a tiny spritz.
This unique odor eliminator spray is powered by real orange peels, providing a strong and pleasant scent overall. It can be used on several surface types, including carpets and furniture. The large 24-ounce bottle is surprisingly long-lasting since a little spray goes a long way. Some specific odors it removes well include cat urine, dog urine, and animal waste. You can also use it for household needs, like spraying the inside of your garbage can between bag changes.
Pros:
Average price
Doesn't need to be cleaned up — just let it dry instead
Not tested on animals
Safe ingredients — no parabens, phthalates, or sulfates

Made by a small business in the United States
Cons:
It's important to do a spot test to look for stains before covering your carpets or furniture
R86 Industrial Odor Eliminator for Strong Odor
This commercial-grade powder can conquer almost any unwanted scent.
This commercial-grade odor eliminator can remove almost any scent. It works well on everything from musty basements and pet urine all the way to the odors left behind by deceased rodents. Each purchase includes two 20-ounce containers with powdery contents. You can sprinkle it on a variety of surfaces, whether wet or dry, at the time of application. You can also mix it into water and soak clothing or other fabric pieces for deeper cleaning. The ingredients are all-natural as well, with the majority being simply salt with plant oils added for fragrance.
Pros:
Non-toxic and biodegradable

Works with urine, feces, smoke, skunk, and more

Optimal ratios are printed on the container

Pulls odors out of concrete and other hard floor coverings
Can be used in rooms with an undiscovered odor source
Cons:
This product has its own strong odor at first, but it fades quickly
Arm and Hammer Gel Bead Odor Eliminator Jar
These gel beads offer not only fragrances but also smell-fighting abilities.
These convenient jars are filled with subtly scented odor eliminators. Simply pull off the liner, replace the cap, and set it in the smelliest part of your home. You can expect it to help with general pet odors, little box smells, and more. The gel beads are filled with baking soda, allowing users to trust that this container shares the well-known power of Arm and Hammer products. Choose between lavender and fresh breeze scents to meet your preferences.
Pros:
Affordable

Made with natural ingredients
Releases constant fragrance
Fights odors instead of only covering them up
Shaking the beads occasionally extends the freshness period even further
Cons:
Needs to be kept out of reach for children and pers
Citrus Magic Pet Odor Absorbers for Strong Odor
These fragrance-filled containers can fight odors for up to 6 weeks each.
These unique odor eliminators for strong odors offer continuous coverage through both neutralization and fragrances. They come in a pack of three, so you can treat several areas of your home or save the extras for the future. They also offer exact use instructions, including placement in rooms of 350 square feet or less for freshness that lasts up to 6 weeks.
Pros:
Low price point
Soft citrus fragrance
Recyclable containers

Ideal for pet smells, litter boxes, musty scents, and more

Can be placed near a fan or air vent for increased odor-fighting power
Cons:
These don't include harsh ingredients, but they should still be kept out of reach
Zero Odor Pet Odor Eliminator Spray
This scentless spray completely destroys odors, one molecule at a time.
This innovative odor eliminator can be sprayed on almost any surface, from carpets to pet beds. It works with molecular technology, which is both effective and safe. The ingredients are non-toxic, biodegradable, and free from all allergens. The mixture is also completely odorless once dry. And with over 400 sprays per bottle, a single purchase will have you set to clean pet smells for plenty of time.
Pros:
Patented formula
Safe to spray around kids and pets

Eliminates odors in the air and on surfaces

Can also be used in cars
Still works if other cleaning methods have been tried first
Cons:
A tracer scent will pop up with each spray to let you know the product is working, but it'll fade away in a few seconds
Frequently Asked Questions
Do odor eliminator sprays work on dry urine stains?
Some sprays may work for tough jobs like this, while others may not. It would be most effective to look into a product that absorbs deeply into surfaces, fighting odors molecularly. These formulas will work just as well on dried messes as they would on fresh ones.
Which products can help with litter box odors?
For litter boxes, you will need a continuous odor eliminator for strong odors. This is because litter boxes have an almost-constant undesirable smell to them. By setting a long-lasting product nearby, you can expect constant freshness.
About the Author
Why Trust Us
Since 2008, CatTime has provided millions of cat owners with all the information they need to keep their pets happy and healthy. Our experts know exactly what it takes to raise our furry friends and our goal is to help all owners, new or experienced, care for their cats with all the right food, toys, equipment, and accessories.