The Best Vitamins For Cats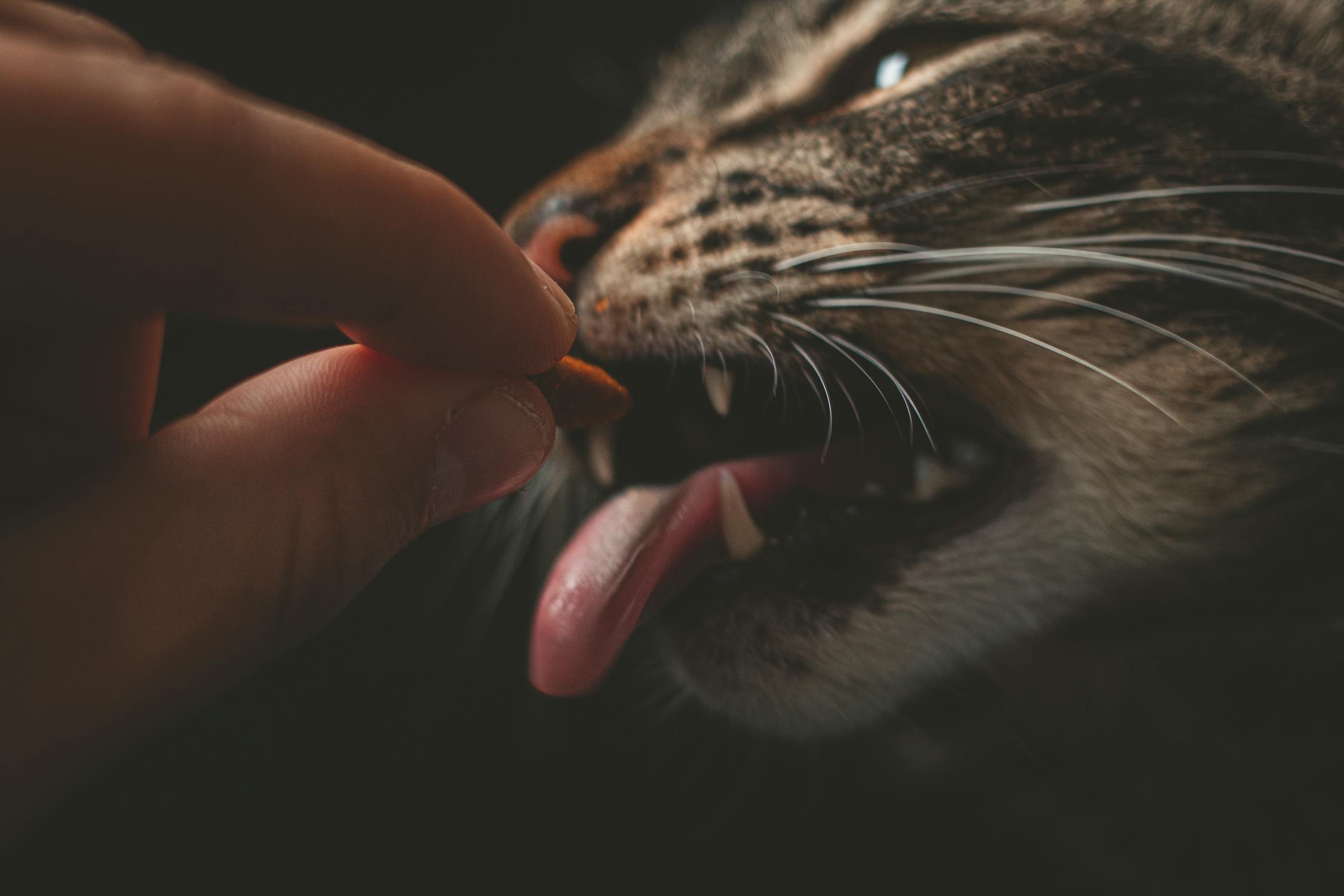 While your cat should get most of the vitamins and minerals they need from their diet, that doesn't always happen. Adding vitamins to your feline friend's diet ensures they receive all the nutrients they need and can help boost their overall health. Supplements can help with everything from digestive issues to skin conditions, depending on your cat's needs. With so many supplements on the market, knowing which one to choose can be challenging. To help you with your search, we've rounded up some of the best cat vitamins the internet has to offer.
What to Look For 
We recommend keeping the following things in mind when searching for a vitamin for your cat: Does it supply the nutrients my cat is missing from their diet? Is it made with high-quality, non-toxic ingredients? Does it come in a form my cat will readily take, i.e., chews, gel, liquid, or tablets? Our top pick was the vitamin from VetriScience, which provides cats with balanced nutrients and comes in a convenient chewable form. We also really liked the vitamin from Nutri-Vet, which has a variety of vitamins and minerals and comes in a cat-friendly gel. Read on to learn more about our top picks and discover the best one for your feline.
VetriScience Complete Cat Vitamins
Give your cat this multivitamin to ensure they get the nutrients they need.
Packed with nutrients and a fish flavor that cats love, these soft, bit-size chews from VetriScience make it easy to ensure your kitty gets the essential vitamins and minerals they need. The formula contains omega fatty acids to support vision health, biotin and linoleic acid for healthy skin and coat, plus antioxidants to keep your cat's immune system healthy. That's not all; it also supports cognitive ability, nervous system health, and cardiovascular health, helping maintain your cat's well-being, whatever their age, breed, or size. 
Pros:
Formulated by veterinarians

Excellent value for the price

Supports everyday health
Chewable with a delicious flavor that cats love
Cons:
The chewable tablets are large, which some cats may not like
Nutri-Vet Paw Gel Cat Vitamins
This convenient multivitamin comes in the form of a lickable gel.
If you want to put more pep in your cat's step, these vitamins from Nutri-Vet are worth a closer look. They're designed to promote an active lifestyle, providing the nutrients your cat needs to live an active and healthy life. It comes in a convenient, tasty salmon-flavored gel that you can apply to your cat's paws and let them lick off. The gel contains vitamins, minerals, and antioxidants that support immune health. It also has vitamin B12, which supports the cardiovascular system and helps with the formation of red blood cells.
Pros:
Suitable for cats of all ages

Easy to apply gel

Range of vitamins and minerals to support cat's health

Pleasant salmon flavor 
Cons:
Cats can easily remove the gel from their paws without ingesting it
Golden Paw Joint Support Cat Vitamins
With an array of vitamins and minerals to support your cat's health, this multivitamin liquid gets the job done.
This liquid vitamin from Golden Paw contains various vitamins to support your cat's health. Glucosamine is one of its stand-out ingredients and supports hip and joint health. It is an excellent choice if your feline friend has arthritis or other conditions that affect mobility. It's made with all-natural ingredients and has an organic base. Furthermore, this formulation supports bladder, kidney, and skin health, making it an excellent choice for cats needing a complete vitamin. 
Pros:
Quickly absorbed

Has a delicious taste that cats love

Comes in a liquid form, making it easy to administer

Great for multi-pet households because it's suitable for dogs and other animals
Cons:
The glass dropper doesn't have measurement markers
Purina FortiFlora Probiotic Cat Vitamins
Keep your cat's digestive system tip-top with this probiotic that promotes gut health.

Best For Digestive Health
When your kitty is experiencing digestive issues, you want to get them relief fast, and this probiotic formula from Purina does precisely that. The potent supplement contains good bacteria that aid digestion while helping relieve diarrhea and other digestive issues. It comes in a powder form, making it easy to mix with wet food to ensure your feline friend consumes it. Moreover, the formulation contains brewers' yeast, which may help treat and prevent flea infestations.
Pros:
Appealing liver flavor

Brewers' yeast to help prevent fleas

Supports gut health and digestion
Easily mixes with cat food
Cons:
Only contains one probiotic species
NaturVet Senior Daily Cat Vitamins
This daily vitamin contains all the nutrients your older cat needs.
Cats' dietary needs change as they age, making it essential for their owners to choose a specially formulated vitamin for their needs. These daily vitamins from NaturVet are designed to ensure your feline friend gets all the nutrients they need as they get older. Each package contains 60 bite-sized chews with a tasty flavor that encourages cats to eat them. Their soft texture makes them gentle enough for cats with fragile teeth to consume.
Pros:
Supports well-being, joint health, and digestive health 

Easy to chew and swallow

Contains essential vitamins and minerals
Formulated by veterinarians
Cons:
May be necessary to mix it with food if your cat doesn't like the smell or texture
Frequently Asked Questions
Are there any supplements I should avoid giving my cat?
You should check with your vet before adding supplements to your cat's diet. Your vet will look at your kitty's unique physiology and run tests to develop a nutrition plan that's safe for them. While many supplements can help improve your cat's health, some are dangerous and should be avoided. A few supplements that you should never give your cat include Xylitol, vitamin D3, iron, alpha lipoic acid, and coffee extracts.
How often should I give my cat vitamins?
Your cat's size, breed, and age will determine how often you'll need to give them supplements. Most cat vitamins come with dosage instructions, but your vet is the best source for this information.
About the Author
Why Trust Us
Since 2008, CatTime has provided millions of cat owners with all the information they need to keep their pets happy and healthy. Our experts know exactly what it takes to raise our furry friends and our goal is to help all owners, new or experienced, care for their cats with all the right food, toys, equipment, and accessories.