The Best Wet Food For Cats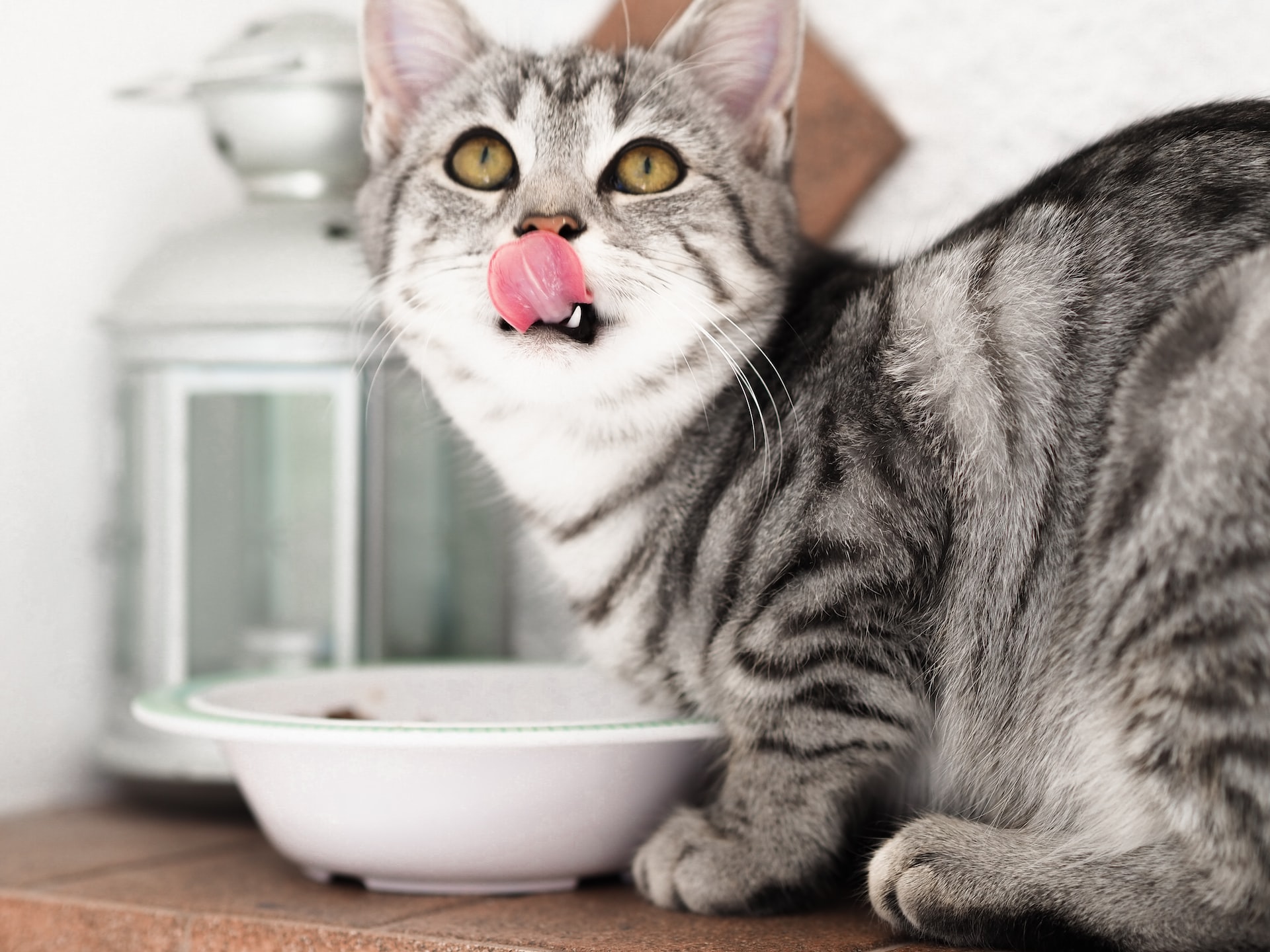 Wet food is an excellent option for cats, as it provides them with the moisture they need to stay healthy. It can also be more palatable and easier to digest than dry kibble. When choosing wet food for your cat, look for high-quality ingredients that provide essential nutrients like protein, fat, and carbohydrates in balanced proportions. There are so many options out there, so we took the time to sift through the competition to find the best of the best.
What to Look For
When researching the best wet food for cats, we looked for products that contained high-quality proteins such as chicken, beef, or fish. We also wanted to avoid foods with fillers like corn and wheat gluten. Additionally, we read the ingredient list to make sure there were no artificial preservatives or flavors added. Next, we looked at the calorie content of each serving size; we wanted a product that provides cats with enough energy without being too caloric-dense. Lastly, we checked whether any vitamins and minerals had been included in addition to the natural sources found in meat ingredients—these can be beneficial additions when it comes to providing complete nutrition. For example, the Purina ONE True Instinct wet cat food includes all the essentials your cat needs to have a healthy coat, excellent vision, and strong muscles. If you want to aid your cat's digestive health consider Blue Buffalo's Blissful Belly wet cat food. Read on to learn more about our favorite picks.
Friskies Wet Cat Food
This wet food has long been a household name for cat owners, and with good reason — it's tasty for your feline and affordable for you.
This wet cat from Friskies is a great choice for any cat owner looking to give their furry friend something special. The Variety Pack of Oceans Delight contains five different flavors, including Salmon & Tuna Dinner in Gravy, Shrimp Entrée in Sauce, and Ocean Whitefish & Tuna Dinner with Rice. Each flavor has its own unique taste that cats are sure to love. Not only do the cans look appetizing, but they also provide essential nutrients like protein and taurine, which help keep your pet healthy and happy. In addition, each can features easy-open pull tabs, so you don't have to worry about struggling or spilling food everywhere when feeding time comes around, making it an ideal option for busy owners who want convenience without sacrificing quality nutrition.
Pros:
Variety of flavors to appeal to cats' taste buds
Affordable price point compared to other brands
Bulk buy good for multi-cat owners
Cons:
One can might not be enough for hearty eaters
Purina ONE True Instinct Wet Cat Food
This protein-packed food is easy to digest and great for grain-sensitive kitties.
This Purina ONE True Instinct High Protein wet cat food is a great choice for any cat owner. It boasts high-quality ingredients that provide cats with the nutrition they need to stay healthy and happy. The wet food comes in several different flavors, so there's something for every feline palate. The taste of this product is often enjoyed by picky eaters who usually turn their noses up at other brands. Additionally, it contains natural sources of glucosamine which helps keep joints strong and limber as cats age. All things considered, this product provides excellent value for money, given its quality ingredients and palatability among felines.
Pros:
Protein content is ideal for muscle growth
Natural ingredients provide essential vitamins, minerals, and antioxidants to help keep cats active and alert
Contains no artificial colors or flavors
Cons:
Though it's rare, you may find bone fragments in the food
Fancy Feast Wet Cat Food
Your furry friend will love biting into the soft center of this flavorful cat food.
Fancy Feast's wet cat food is a great choice for cats who love variety and texture. The pack contains 24 cans of wet food, each featuring a different flavor combination that will keep your cat's taste buds happy. Each can of wet food shells a tender center surrounded by delicious gravy to provide an extra-tasty mealtime experience. With the added bonus of essential vitamins and minerals in every serving, this product provides complete nutrition while also delivering plenty of flavors to so your kitty never gets bored. Overall, it's a savory option for any pet parent looking for quality wet food at a reasonable price point.
Pros:
Picky eaters seem to like this food
Portions sizes aren't too big, especially for senior cats
Loaded with key vitamins and minerals
Suitable for kittens
Cons:
Wish more cans were included
Blue Buffalo True Solutions Blissful Belly Natural Digestive Care
Cats with sensitive stomachs will appreciate this probiotic-rich alternative.
This wet cat food from Blue Buffalo Solutions is a great choice for cats of all ages. It contains real chicken as the first ingredient, along with other wholesome ingredients like carrots and apples, to provide essential vitamins and minerals. The addition of probiotics helps promote healthy digestion in your furry friend, while natural fiber sources help support digestive health too. The food also includes prebiotic fiber, which further supports healthy digestion. Plus, this product has no artificial colors or flavors added, so you can rest assured that it's providing only quality nutrition for your pet. All in all, this wet cat food offers balanced nutrition without compromising on taste – something both owners and their pets will appreciate.
Pros:
Provides noticeable improvement in cats with disruptive digestion

Encourages a healthy coat shine
May help reduce hairballs
Reduces the bouts of diarrhea
Cons:
Will not cure digestive problems, but it certainly does help
Tender & True Organic Chicken & Liver Cat Food
This wet food offers the best ingredients and is chock full of the vitamins and minerals your cat needs.
Tender & True is a newer name in the cat food arena, but they bring plenty to the table. Their wet cat food contains only organic, non-GMO ingredients and no artificial preservatives or flavors. And you won't see any other fillers like soy protein or gluten either. Even better, the food has an appealing smell that won't make you want to plug your nose. More importantly, it provides complete and balanced nutrition with all essential vitamins, minerals, proteins, and fats needed by cats of any age group. Not only does it provide optimal health benefits but also helps in maintaining a healthy skin coat as well as strong bones and teeth for your beloved cat companion.
Pros:
Humanely raised chickens are used as the main ingredient
Gluten free
Easy on the digestion
High protein
Cons:
While there is a lot of protein, a lot of it comes from peas
Frequently Asked Questions
How much wet cat food should I feed my cat?
The amount of wet food you feed your cat depends on their age, size, and how active they are. We'd encourage you to follow the feeding instructions provided by the manufacturer or consult with your veterinarian for specific advice regarding portion sizes that are appropriate for your pet's individual needs.
Is it better to give my cat dry or wet food?
Both types offer benefits. Dry kibble may help maintain oral health due to its crunchy texture. It also provides concentrated nutrition without added fillers. However, wet cat food offers more moisture than dry diets, which may be beneficial if your feline has urinary tract issues. Ultimately what matters most is finding an option that meets all nutritional requirements based on life stage, breed size, etc., so consulting with a vet would provide the best guidance when deciding between these two options.
About the Author
Why Trust Us
Since 2008, CatTime has provided millions of cat owners with all the information they need to keep their pets happy and healthy. Our experts know exactly what it takes to raise our furry friends and our goal is to help all owners, new or experienced, care for their cats with all the right food, toys, equipment, and accessories.