The Coziest Cat Caves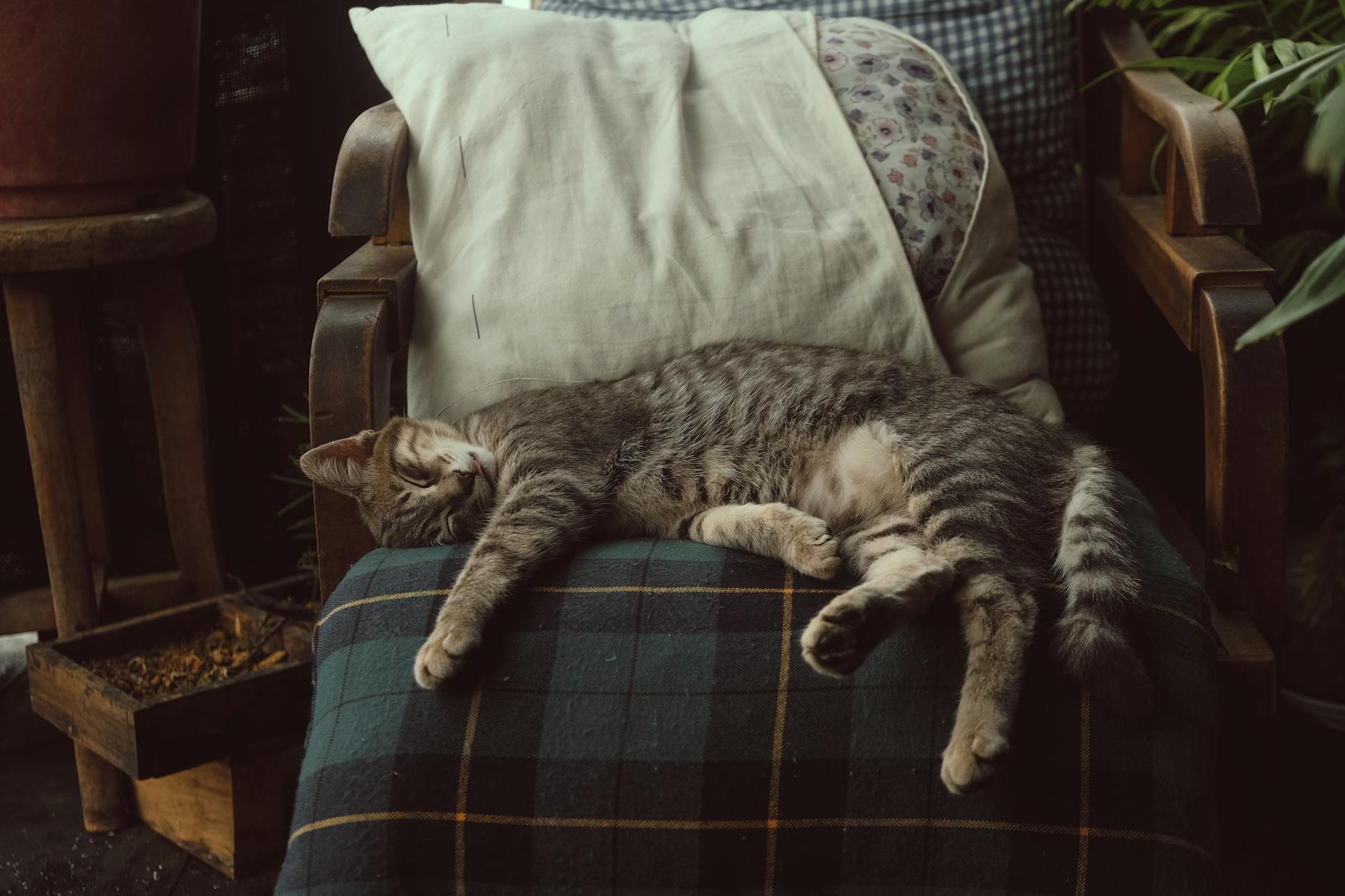 Does your kitty have a cozy, warm bed to snuggle into when she's ready for a long snooze? If not, it's high time that you invested in a cat cave for your beloved pet. Choosing between cat caves can be a challenge, as there are lots of products out there that may seem similar in quality. Your cat's bed should be super-soft, made from high-quality fabric, easy to clean, and, of course, stylish. Having a hard time deciding which product to get? You can't go wrong with any of the cat caves on this list.
MEOWFIA Cat Cave
Handmade from 100-percent all-natural merino wool, the MEOWFIA Cat Cave is cuddly perfection. This cave offers plush security for your beloved cat, with its enclosed shape and soft, warm feel. Thanks to the padded mat design, it keeps your cat warm in the cold and cool in the hot. It's suitable for small kittens to 12-pound adult cats. And, this awesomely comfy bed comes in five stylish colors and is easy to clean. What's not to love?
Pros:
Made with 100 percent merino wool
Exceptionally warm and cozy
Safe, non-toxic, and very durable
Available in several cool colors
Doesn't collapse; retains its shape well
Has a padded mat for the hotter days
Cons:
The dark colors do reveal loose hair easily
Feltcave Wool Cat Cave
The Feltcave Wool Cat Cave is available in several cute colors that make it stand out from the crowd. Pick between bright eye-catching color combos to match your cat's mood and your home décor. Not only is this adorable bed super-colorful, but it's handcrafted with non-toxic merino wool that won't irritate your precious cat's skin or fur. Plus, this cat cave is felted from a dense, flexible layer of wool that allows it to keep its dome shape over time.
Pros:
Comes in several adorable, unique color combos
Suitable for cats of all sizes, up to 15 pounds
Made from eco-friendly merino wool
Naturally repels odor, dirt, and stains
Holds its shape well
Cons:
Definitely one of the pricier cat caves available (but worth it)
Best Pet Supplies Cat Cave
Kitties can be mighty persnickety creatures, which is why the Best Pet Supplies Cat Cave is so great. This cave can be used in one of a few ways, depending on what your cat likes. If your kitty likes to burrow, add the cuddle-inducing pillow into the mix. If not, you can remove the pillow and even use it as a separate bed. Regardless, the polyfoam lining molds to your cat's favorite position every time. This bed also comes in several chic colors. Rest assured that, no matter which color you choose, this sleekly designed cat cave will seamlessly blend into your space.
Pros:
Available in a variety of chic, neutral colors that go well with virtually any furniture
Creates a nice sense of security for your pet
Polyfoam lining molds to your pet's position
Comes with a cuddly pillow
Machine washable
Cons:
Not quite as durable as other beds
Bedsure Cat Cube
Whether you like to travel with your cat in tow or you simply like being able to store your cat's bed when it's not in use, the Bedsure Cat Cube is a great pick. This space-saving bed can be assembled quickly and folded into a compact, flat shape, for easy, convenient storage and travel. Aside from its compact design, this bed is made from super-soft fleece, has a sizable hole for entry and exit, and even comes with a plush ball toy.
Pros:
Easy to fold and can be easily assembled
Comes with a top cushion and a fur fleece mat (which are reversible), in addition to the cube
Has a plush ball hanging from the top, which your cat will love to play with
Is equipped with a sisal cloth scratching board
Cons:
We wish this cat cave came in more colors
Kitty City Tunnel Bed
Not only does the plush Kitty City Tunnel Bed provide a cozy spot for snoozing, but it has a soft, structured tunnel design with entry and exit points for your cat to play around in, making it the perfect bed for small kittens or adults cats who need to burn extra energy. All cats love hiding from time to time, so your furry friend is bound to enjoy this uniquely designed bed.
Pros:
Designed with a tunnel for your cat to play in
Soft padding inside makes it a cozy place to curl up
Comes with a hanging toy for your kitty to play with
Excellent value buy
Cons:
The packaging for this cat cave needs to be improved
Frequently Asked Questions
How do I know whether my cat prefers a cat cave or a cat bed?
Although both beds and caves are great, cat caves are a great source of comfort to cats. They keep your kitty warm when it's cold out and cool when it's hot, and they can help provide a source of calm and shelter (this is especially true if your home is busy with other pets and/or children). Also, cats can have the option of sleeping inside the cave or on top of it, which they love.
What materials should a cat cave be made of?
Look for cozy, warm, durable materials like faux-fur, faux-suede, felt, and wool.