The Best Cat Foods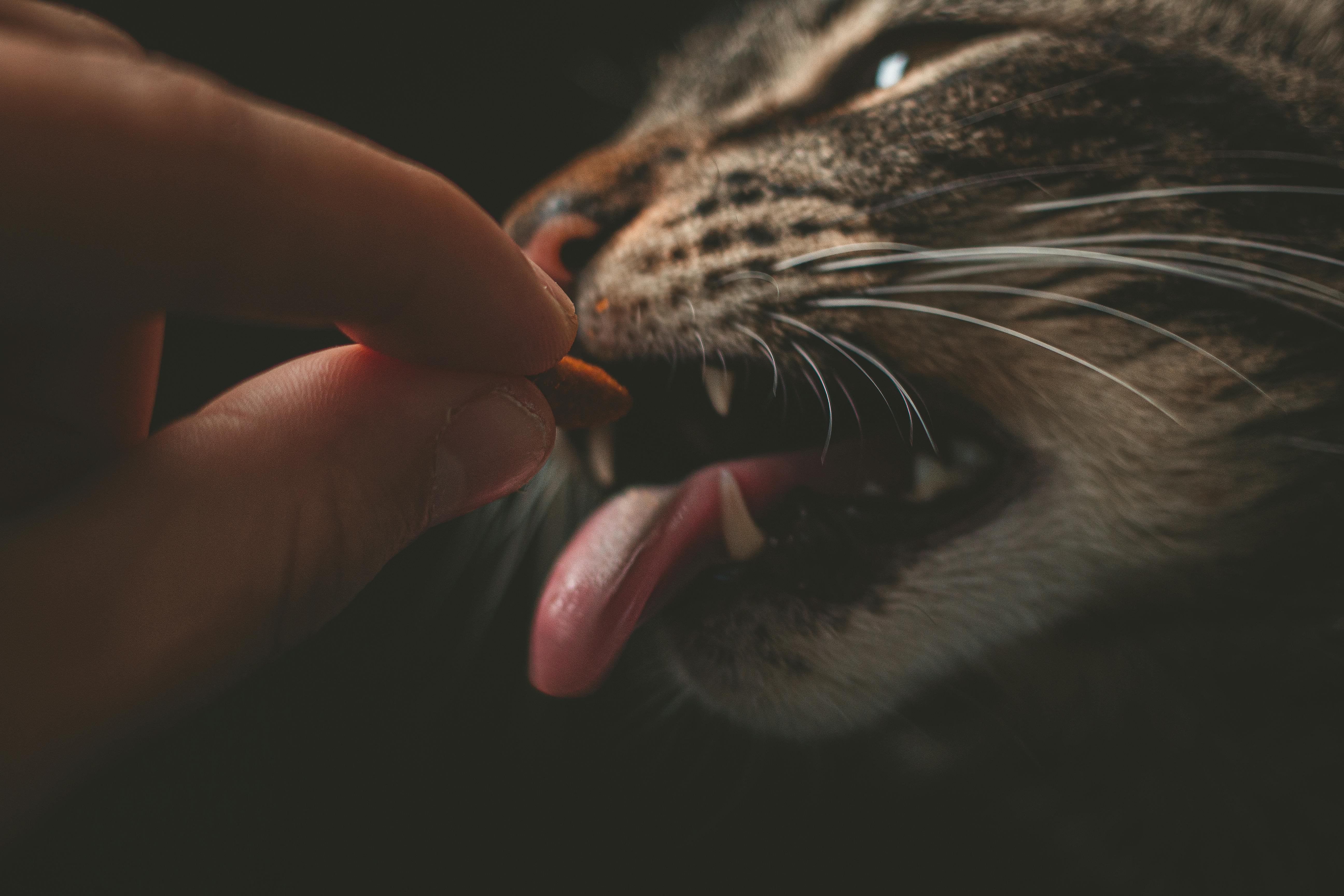 You love your cats and kittens and want to do what's best for them. If you're on the hunt for a new cat food or researching foods as you prepare to bring home a new furry friend, consider these foods we highly recommend. From wet to dry, there will be a brand of food that will work well for you and your cat.
Blue Buffalo Wilderness High Protein Dry Cat Food
This wheat-free, soy-free cat food is made with real chicken and has omega 3 and 6 fatty acids to fill your cat up so that they don't come meowing between meals. Blue Buffalo Wilderness helps with muscle development, healthy skin, and coat, and supports cats' immune systems.
Pros:
We love that this comes in three distinct and delicious flavors, from salmon to duck to chicken, allowing us to add some variety to our cat's diet.
Not only is this a great source of protein for cats, but it's also reinforced with a key blend of antioxidants, vitamins, and minerals for long-term health.
There's also no wheat or soy fillers or meals.
Cons:
The high-protein formula may not be ideal for older cats.
Meow Mix Original Dry Cat Food
If you're looking for a trusted brand and an affordable product, Meow Mix is a great choice. It has a mix of flavors including chicken, turkey, and salmon that cats love. It has essential vitamins and minerals so that your cat has a well-balanced meal.
Pros:
If you're feeding outdoor cats or strays, this is a good price point to affordably do so.
Meow Mix's unique flavor and formula seem to appeal to cats of all sizes and breeds, making this a great choice for multi-cat households.
We appreciate that it comes in bags of varying sizes.
Cons:
This may not be a good cat food for those with a sensitive stomach.
Purina Fancy Feast Pate Wet Cat Food
Want to surprise your feline with some super fancy cat food? Check out Purina Fancy Feast Pate, which comes with 24 3 oz cans. There are multiple flavors and this is a smooth food, particularly good for cats who may have difficulty chewing hard food. This is gluten-free, flavorful, and has what your cat needs for balanced nutrition.
Pros:
We love the huge range of flavors offered here, from liver and chicken to salmon and shrimp, and are pretty sure your cat will, too.
Because it's soft, this cat food is good for kittens, adults, and senior cats.
Cons:
This cat food may have a strong odor.
Hill's Science Diet Dry Food for Adult Indoor Cats
Adult indoor cats have a different lifestyle than others, and therefore, deserve their own food. Hill's Science Diet cat food meets the energy needs of indoor cats and has quality proteins and fibers to help cats stay full in between meals. This is a vet-recommended product that will serve your indoor adult cat well. Hill's Science has food for all stages of your cat's life if you're looking to keep him or her on the same brand.
Pros:
Hill's Science's unique formula is veterinarian-approved, so you can be confident feeding this to your cat.
Because it supports healthy digestion, this kibble will not only make your cat happy but also make litter box cleanup easier (thereby making you happy as well).
Cons:
The kibble may be too large for some cats.
Sheba Perfect Portions Wet Cat Food Trays
If you're tired of wasting cat food or storing half-eaten cans of wet food in between meals, consider making the switch to Sheba. These 24 2.6 oz packs come in gravy trays in salmon, tuna, and whitefish flavors. Your cats will love them and these easy-to-open trays are perfectly portioned for one meal.
Pros:
We love that we can serve meals right out of the trays, each of which is perfectly portioned for our adult cat.
Cats of all kinds seem to love the rich, natural flavors.
Cons:
It can be tricky to open the containers without having the gravy squirt out, making a mess.
Frequently Asked Questions
What food is best for my cat's dietary restrictions?
If your cat has dietary restrictions and/or diabetes, speak with your veterinarian about what food he or she should be eating. Also, be sure to read the ingredients that the food has in it.
Should my cat have wet or dry food?
This is a personal decision that also relates to your cat's preference. Some cats have difficulty chewing dry food, particularly as they age, but some cats have stomachs that can't handle wet food. You may have to do a series of trial and error in the beginning when choosing food for your cat.
Can cats easily digest these foods?
Cats have finicky digestive systems, so your cat may have a food preference.
About the Author
About the Site
CatTime
Since 2008, CatTime has provided millions of cat owners with all the information they need to keep their pets happy and healthy. Our experts know exactly what it takes to raise our furry friends and our goal is to help all owners, new or experienced, care for their cats with all the right food, toys, equipment, and accessories.