The Top 5 Cat Litters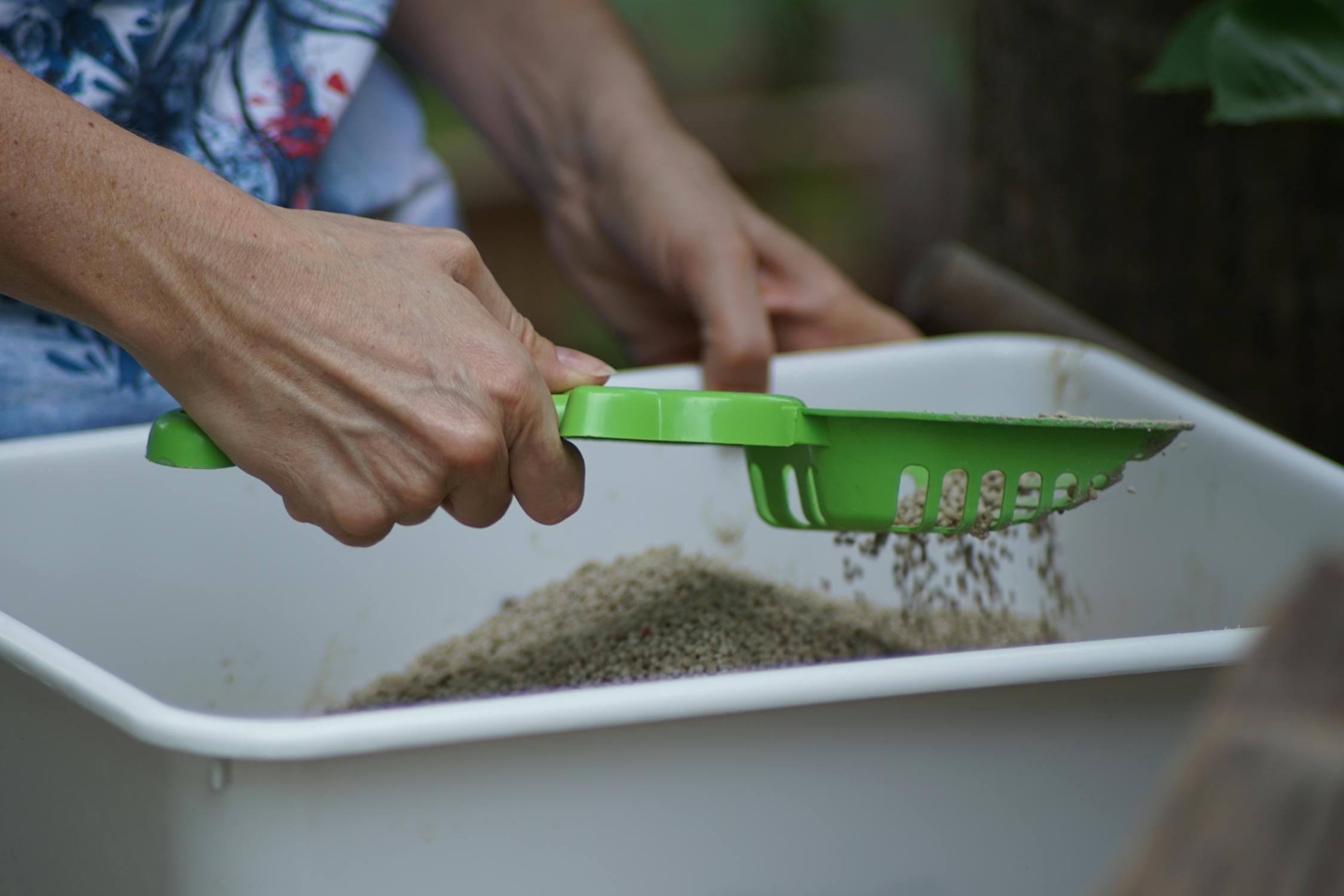 You want to enjoy your cat, not have a house that smells like one. Choosing the right cat litter can help keep your cat litter's box smelling fresh. The type of litter you select can also prevent litter box issues. You don't want to find your cat urinating out of the box because they don't like the litter. To help you select the best cat litter for your feline friend, here are reviews of five of the best options.
Dr. Elsey's Premium Clumping Cat Litter
You won't see a cloud of dust rising out of your cat's litter box when you clean this litter.
If someone in your family has allergies, this is an amazing cat litter option. It's 99% dust free, and hypo-allergenic. It is a medium-grain clay that forms into hard clumps when used. This makes it very simple to clean, because the clumps won't keep breaking as you try to scoop them out. You can use this litter in self-cleaning litter boxes, making cat care even easier. This hard working cat litter is strong enough to stay fresh with multiple cats. It controls odor naturally without perfume, deodorants or chemicals, which makes it safer for you and your cat. This litter is low tracking, so it won't stick to your cat's paws.
Pros
Forms hard clumps
Hypo-allergenic
Minimal amount of dust
Cons
If the litter level gets too low, the clumps can stick to the bottom of the litter box and become hard to scoop
Fresh Step Extreme Scented Litter
You won't have to worry about your home smelling like a litter box with this cat litter.
Are you tired of smelling your cat's litter box? This cat litter fights odor for up to ten days. It has a strong scent, that smells like crisp mountain springs. It uses the odor eliminating power of Febreze. In addition, you won't find dust everywhere with this low dust cat litter. It is also low tracking, so you won't find little tiny dusty cat prints leading away from the box. This cat litter locks in liquid and creates tight clumps that are simple to scoop up without breaking. You will want to add more litter to the box each time you clean it, to help keep a high level in the box.
Pros
Smells fresh thanks to Febreze
Creates tight clumps
Low tracking
Cons
You might find the extreme scent overpowering
Purina Yesterday's News Non-Clumping Paper Cat Litter
These paper pellets are super absorbent.
You want to keep your cat safe. If you prefer to use a non-clumping, non-scented litter, check out this brand. Instead of the traditional clay based product, this cat litter is made from paper pellets. The pellets are made from recycled paper, without any harmful chemicals. It's a non-toxic, environmentally friendly product. It's easy for your cat to dig in, which encourages them to use it. Paper is very absorbent, and almost completely dust free. Since this litter doesn't clump, you may notice you need to change how you clean the litter box. You can scoop out solid chunks and removed soiled pellets. Then, you'll want to add more to maintain a couple of inches of coverage.
Pros
Made from recycled paper
Really absorbant
No harmful chemicals
Cons
Doesn't clump, so cleaning the litter box is a bit more challenging
Purina Tidy Cats Clumping Cat Litter
This cat litter helps keep your home smelling fresh, even if you have more than one cat.
Do you have more than one feline friend in your house? You need a cat litter that is up to the challenge of handling multiple cats. This litter will do the trick. It's made from natural clay, and includes the TidyLock odor control system. This system provides around the clock odor control, so your house smells fresh. The litter forms tight, strong clumps when it gets wet. This make it simple to clean by scooping out the clumps. This is a 40 pound bag of litter that you can dump into an existing Tidy pail. It's a low-dust formula, which helps keep your house cleaner.
Pros
Great for multiple cats
Easy to scoop clean
Low dust formula
Cons
This comes in a bag, so if you don't have a pail to dump it into, you will have an open bag of litter to deal with
sWheat Scoop Natural Fast-Clumping Wheat Cat Litter
This cat litter is made from renewable resources, making it very eco-friendly.
If you prefer green products, this is an excellent cat litter. It's made from wheat, so there are no harmful ingredients. There aren't any dyes or perfumes, so you won't expose your kitty to anything toxic. You can even flush this cat litter down the toilet, so you don't have to throw it in the garbage can. This cat litter clumps quickly thanks to the wheat starches. It is easy to scoop the clumps out, so you can quickly take care of the litter box. Noble Ion Technology helps to neutralize any odor coming from your litter box. This exclusive process infuses the wheat enzymes with noble ions.
Pros
Environmentally friendly
No toxic materials
Flushable cat litter
Cons
A higher price point than clay based litter
Frequently Asked Question
How often should I change the cat litter?
Cat litter only works for so long. Then, it will need to be replaced. There is no set rule for how often this needs done. Several factors play a role in how long your cat litter will last. The more often you clean your litter box, the less frequently you will typically need to replace it. But, if you have more cats using the litter box, it may need changed more frequently. A good rule of thumb is to replace clay based litter at least once a week.
How do you clean cat litter?
Most cat litter is clumping, so you can scoop it clean. You will need a cat litter scooper. Simply scoop out the clumps, and let the dry litter fall through the slots in the scooper. Continue scooping until all of the clumps are out. You may need to dig a bit at the bottom of the box or in the corners to ensure you get it all. Discard the clumps.
How deep should my cat litter be?
Different brands of cat litter may call for different amounts of litter in the box, so you should always read the recommendations on the box. Many people keep their cat litter about two-inches deep. If it is deeper than that, some cats won't use it. Your cat may prefer even less litter. You may need to experiment with different depths to see which one works the best for your kitty. As you clean the cat litter box, make sure you add more litter as necessary. You want to maintain a consistent depth, so your cat knows what to expect when they are in the box.