The Best Cat Treats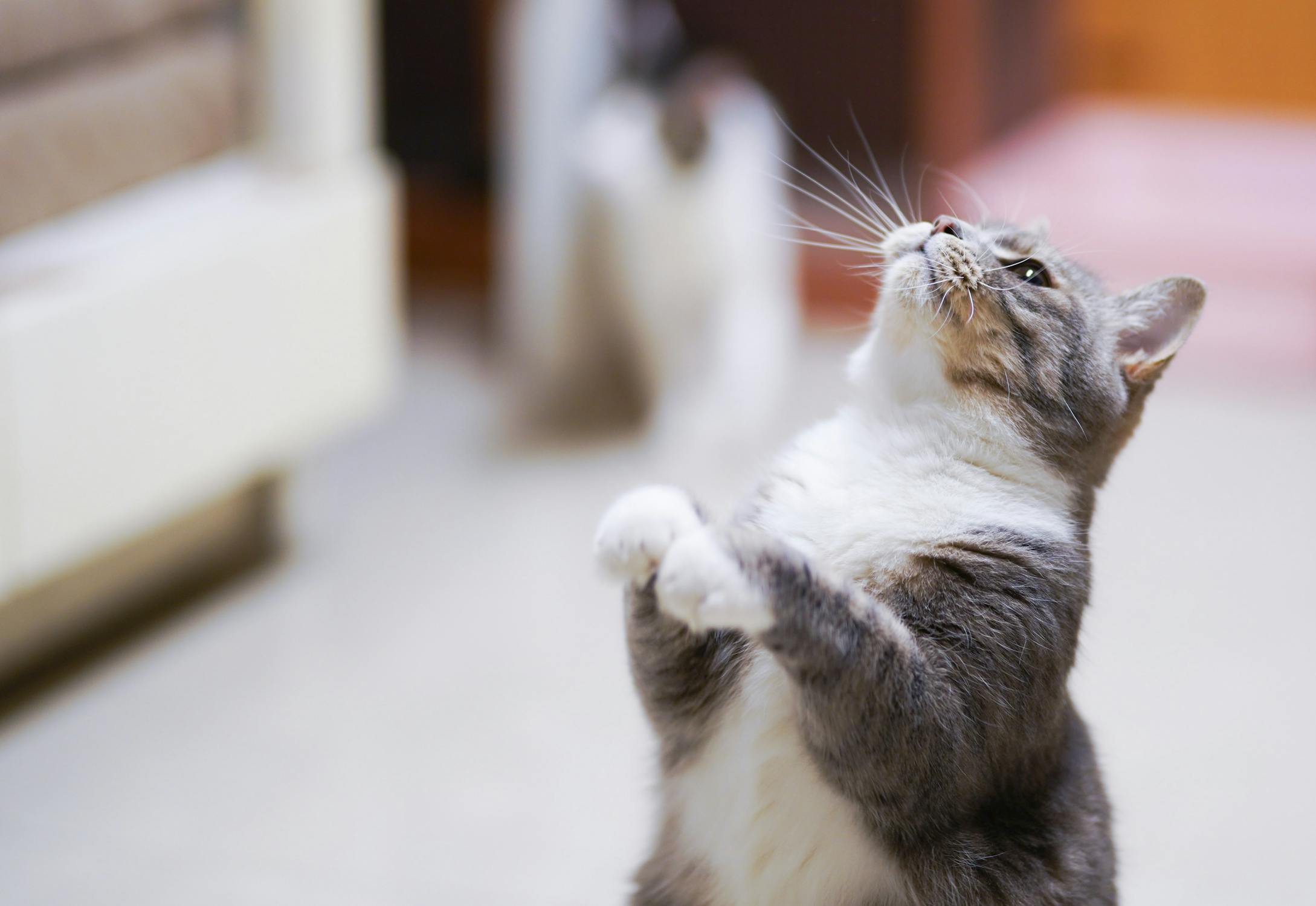 Just like people, our cats love to be treated once in a while. Cat treats are a good training tool, but also a fun way to engage your cat or kitten in playtime. If you're trying to figure out which treats will best suit your favorite feline, have a browse through our list. Our team gathered a few of the best options on the market.
Temptations MixUps Crunchy and Soft Cat Treats
This 16-oz tub of treats packs a bunch. It has balanced nutrition for cats and each cat treat is under 2 calories. Crunchy on the outside and creamy on the inside, your cat will love these. And, they also have hairball control to help with digestion. The packaging keeps the cat treats fresh.
Pros:
This is a very affordable cat treat
Temptations are a reliable cat treat brand that cats love
Cons:
Cats may like these too much and want these instead of their food
These cat treats may have an odor
Greenies Feline Natural Dental Care Cat Treats
Greenies are perfect for cleaning your cat's teeth, removing tartar, and freshening breath. They come in a 21-ounce tub that should last a while with complete nutrition to help your cat stay healthy. These are made in the USA and have natural ingredients.
Pros:
Your cat's breath will be fresh after each treat
These come at a great price point
Cons:
Kittens may not be able to handle the crunch of these treats
These treats may not work well for diabetic cats
Friskies Party Mix Adult Cat Treats
These cat treats come in a 20-ounce canister and are just 2 calories per treat. These treats are crunchy to help your cat get cleaner teeth with the taste that Friskies is known for.
Pros:
This is good for all breed sizes
Cats love the flavor of this cat treat
Cons:
The packaging may vary from the photos
These should not be consumed in place of a meal
Purina DentaLife Adult Cat Treats
Adult cats may have special needs when it comes to treats. This 19-ounce container is filled with chicken flavored treats that reduce tartar buildup. These treats clean all sides of the teeth and have no artificial flavors or colors.
Pros:
This is a cat treat that cleans teeth
These are a good size for easy snacking
Cons:
These treats may be too large for a kitten
The packaging may vary from the photographs in the description
Blue Buffalo Wilderness Grain Free Crunch Cat Treats
If you're looking for a yummy cat treat that doesn't have filling grains, check out Blue Buffalo. Already a well-known brand of pet food, these treats are just 1.5 calories a piece and have chicken or salmon, but no grains.
Pros:
This is an extremely affordable cat treat
There is no wheat in these treats
Cons:
This is not a food supplement
These cat treats may be too hard for some cats
Frequently Asked Questions
How often should cats eat treats?
Each cat treat brand will indicate how many treats you should feed your cat in between meals. Note that many of these do offer nutritional value, but likely not as much as cats will find in their food, so it is best that cats not fill up on treats. Use at your discretion and talk to a vet if you have concerns, particularly if your pet has dietary restrictions.
Are cat treats a meal supplement?
Treats are just that-treats. You shouldn't plan to skip meals and replace them with treats unless you've talked to a vet first. If you're concerned about your cat getting enough to eat, make sure that they're getting enough cat food or being fed with the right frequency before resorting to more cat treats.
Can cats become addicted to treats?
It's no secret that cats really love their treats. Be sure to limit treats, feed your cat balanced and filling meals, and ensure that you're watching your cat's intake of food and treats to see what the best amount is.