The Best Pretty Litters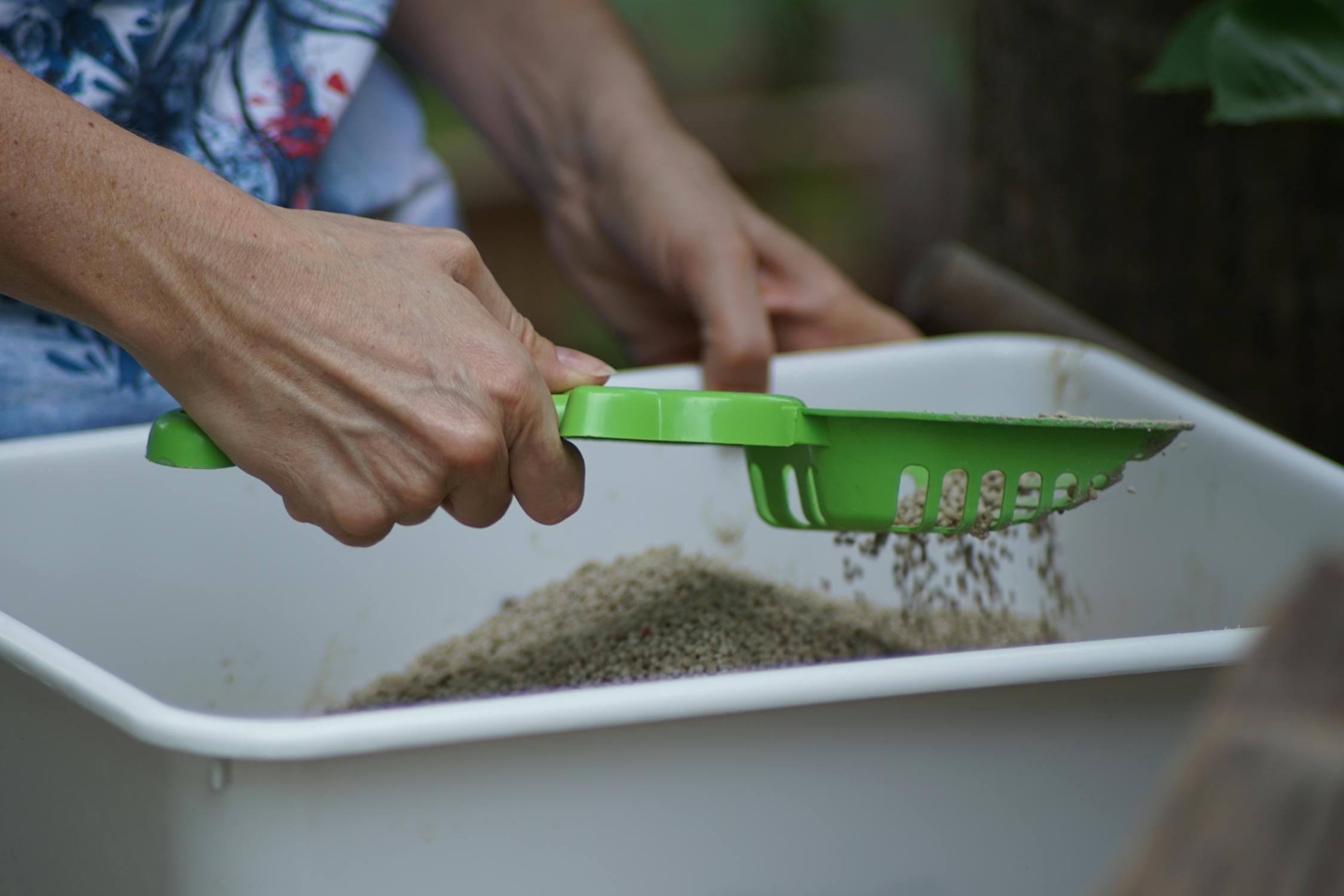 Pretty litter is not your basic cat litter. Pretty litter not only absorbs urine but also helps alert cat owners to potential health issues in their cats. Thinking about making an upgrade to your litter? Check out these pretty litter options.
Dr. Elsey's Premium Clumping Cat Litter
Dr. Elsey's is a popular litter for good reason. It's 99.9% dust-free, works well for sifting and in mechanical litter boxes, is hypo-allergenic and the perfect littler for multiple cats.
Pros:
Dr. Elsey's gives back to philanthropic organizations
This product is good for everyday use
Cons:
Does not ship to Hawaii or Alaska
May be more costly than other brands
Fresh Step Multi-Cat With Febreze Freshness Clumping Cat Litter
Fresh Step Multi-Cat fights odors longer and is the perfect pick if you have more than one cat in your home. With low dust and high clumping, as well as a fresh scent, you will love this pretty litter.
Pros:
This litter is mountain springs scent
This product is separated into multiple packages for easy storage
Fresh Step Crystals, Premium Cat Litter
This pretty litter is packed with crystals, which are known for their ability to absorb moisture and this comes with a 30-day odor control guarantee. If you are concerned about lifting heavy litter, this is lightweight. There is low dust with this product as well, but you must use it as directed for best results.
Pros:
This pretty litter is unscented for those who are sensitive to smell
Crystals soak up urine well
Cons:
The price may seem high per pound
This litter may produce more dust than expected
Ultra Pet Ultra Cat Litter
This pretty litter is super soft for cats and kittens with sensitive paws. It absorbs urine well while drying out solid waste for easy disposable. This product is non-scented and produces little to no dust.
Pros:
Ultra Pet Ultra Cat litter has a mixture of crystal sizes to help with easy absorption
This product results in minimal tracking
Cons:
This pretty litter may not clump as well as other brands
You may have to clean your litter box daily if you don't have an automatic litter box
Boxiecat Premium Clumping Cat Litter
This is a plant-based pretty litter that is flushable. The winner of the 2019 Pet Business Industry Recognition Award, Boxiecat produces minimal dust and is know for tracking less. Customers claim that it keeps odor away for a long time, meaning this is great if you're looking for longer-lasting litter or if you live in a smaller space.
Pros:
This product could keep odor away for one month of use
One bag of Boxiecat fills up a standard litter box
Cons:
This product may be heavy to lift
This pretty litter may cost more than other brands
Frequently Asked Questions
What type of litter box works well with pretty litter?
This is completely your preference. The litters mentioned above can work well in both a standard and automatic litter box, so it's your choice and budget what you might use. If you have an automatic or robot litter box, be sure to read what litter is recommended because some brands require a specific brand or type to ensure that they work as described.
What are the advantages of this kind of cat litter?
For the most part, pretty litters, absorb urine extremely well, eliminating mess and odor. They also can dry solid waste and clump well for very easy and in some cases, minimal cleaning of the litter box. These litters also tend to create less dust than clay litters when cats are in them.
How often should you clean your litter?
If you don't have an automatic litter box, it's recommended to clean daily, but if this is something you're not prepared to do, search for the litters that are known for being odor eliminators. Additionally, automatic or robotic litter boxes will have varying directives for how frequently you should clean the litter box. It also depends on how many cats are using the same box.