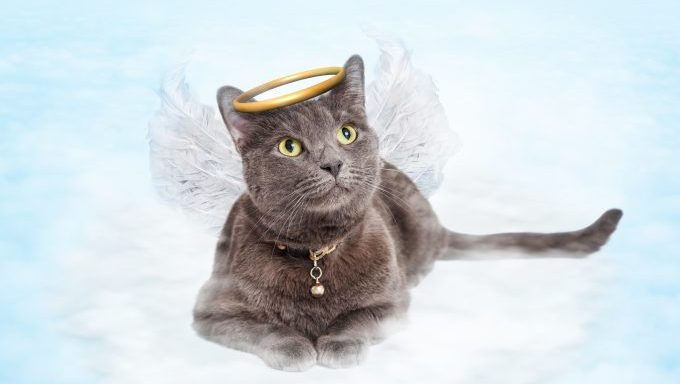 Selecting a name for your feline friend is the first of many fun milestones in your relationship with your cat. The process of naming a pet allows you to showcase their unique personality and charm. If you are a person of faith, ideally, the name you pick will honor your beliefs and values. If you seek a name that embodies devotion, spirituality, and timelessness, why not draw inspiration from the lives of saints? We carefully curated a collection of divine cat names inspired by saints to help you find the ideal moniker for your angelic fur baby.
Why name a cat after a saint?
Undoubtedly, saints have left an indelible mark on history. They have captivated countless individuals with their unwavering faith, virtuous deeds, and extraordinary lives. Their stories have endured through generations. Thus, their names have been revered and celebrated. Therefore, by bestowing a saint-inspired name upon your cat, you pay homage to these remarkable individuals. Also, you infuse your feline companion's identity with a touch of divine significance.
So, whether you desire a name that reflects the qualities of a specific saint or wish to cultivate a sense of spiritual connection in your feline's life, our list offers a wide range of options to suit various tastes and preferences.
From the serene and compassionate St. Francis of Assisi to the graceful and wise St. Teresa of Avila, each name on our list carries a unique narrative. These saint names also represent virtues that may resonate with you and reflect your feline companion's personality. Whether you have a playful Siamese or an elegant Persian, there is a saint-inspired name that will perfectly encapsulate your cat's character, poise, and individuality.
Now, join us on this sacred journey as we explore the world of divine cat names inspired by saints. Whether you find solace in faith or appreciate the profound cultural impact of these extraordinary individuals, you will surely discover a name that will honor the miraculous bond you share and infuse your feline friend with heavenly blessings.
Divine cat names inspired by saints
Agatha (St. Agatha)

Agnes (St. Agnes)

Ambrose (St. Ambrose)

Anthony (St. Anthony of Padua)

Augustine (St. Augustine of Hippo)

Benedict (St. Benedict of Nursia)

Bernadette (St. Bernadette of Lourdes)

Brigid (St. Brigid of Ireland)

Catherine (St. Catherine of Alexandria)

Cecilia (St. Cecilia)

Christopher (St. Christopher)

Clare (St. Clare of Assisi)

Columba (St. Columba)

Damien (St. Damien of Molokai)

Dominic (St. Dominic)

Elizabeth (St. Elizabeth of Hungary)

Francis (St. Francis of Assisi)

Gabriel (St. Gabriel the Archangel)

Gemma (St. Gemma Galgani)

George (St. George)

Gerard (St. Gerard Majella)

Gregory (St. Gregory the Great)

Helena (St. Helena)

Ignatius (St. Ignatius of Loyola)

Isidore (St. Isidore of Seville)

Joan (St. Joan of Arc)

Joseph (St. Joseph)

Lucy (St. Lucy)

Patrick (St. Patrick)

Rita (St. Rita of Cascia)

Sebastian (St. Sebastian)

Theresa (St. Theresa of Avila)

Therese (St. Therese of Lisieux)

Valentine (St. Valentine)
More cat name ideas
If you didn't find the right cat name on this list, don't fret! We have tons of other cat name suggestions. Check out the best cat names by breed, by theme, or by color. Or choose from popular cat names.
ChatGPT assisted in the creation of this article.