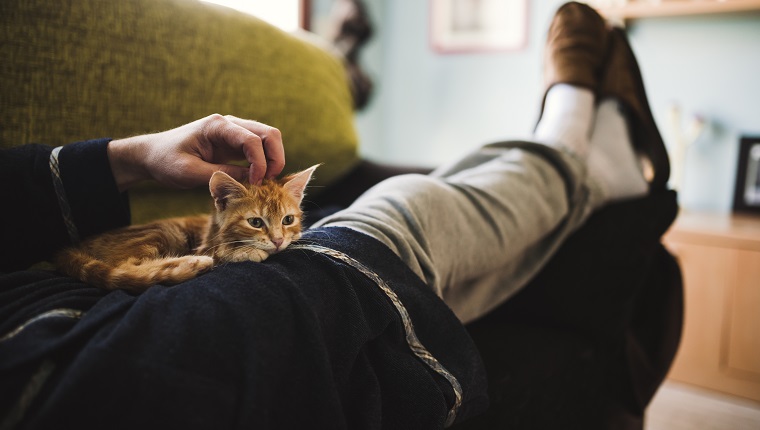 Have you and your cat listened to podcasts yet? Now would be a great time to start, and I have some paw-some recommendations!
I prefer podcasts to music when I'm in the gym. Now I can work out and learn how to be a better pet parent at the same time.
If you are new to the world of feline podcasting, here are five of the best cat podcasts to start with!
1. Nine Lives With Dr. Kat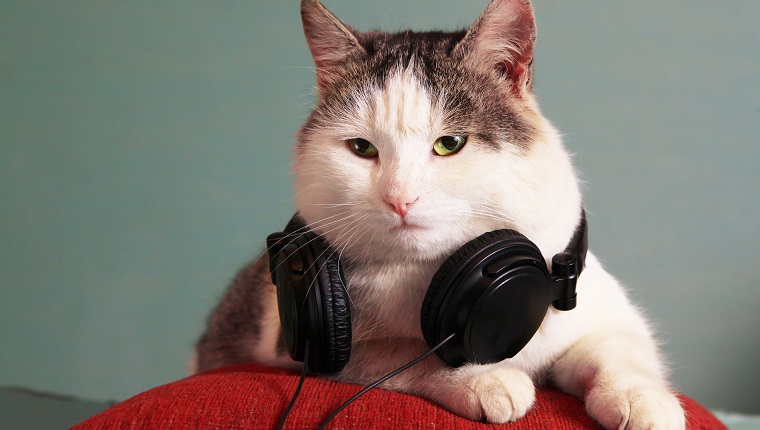 With a variety of topics, show episodes range from "Tips For Furever After With Your Cat Or Kitten" to "Are You 'Catified'?"
Other topics include everything from "Did You Know That Your Home Can Be Gorgeous and Super Cat Friendly?" to "Animal Emergency 911!"
You can check out Nine Lives With Dr. Kat here!
2. Cattitude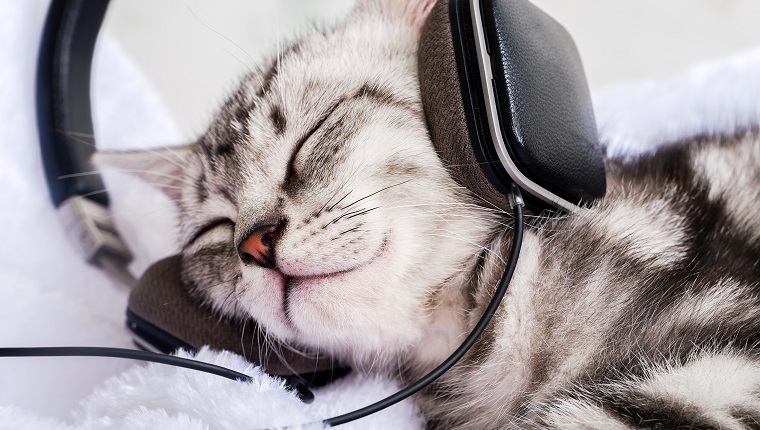 This podcast mainly focuses on cat breeds. We're on board with that because we love all cats of every breed!
They also discuss current and trending topics, kitty products, and much more.
You can check out Cattitude here!
3. In A Purrfect World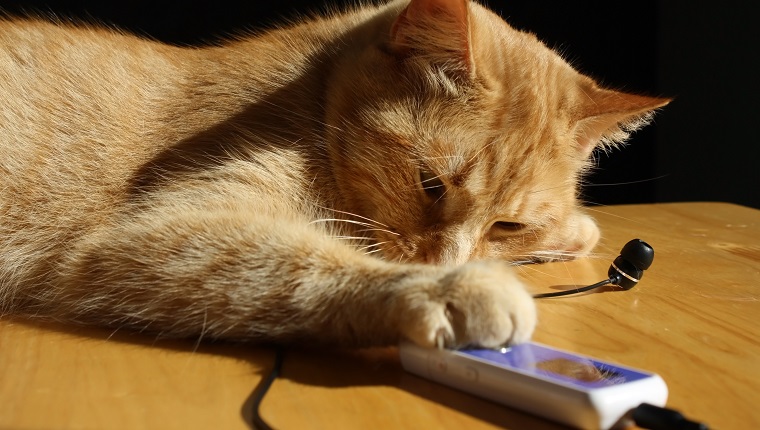 With 30 years of rescue experience, author and blogger Pamela Merritt discusses human cat interactions and helping to create a wonderful world for you and your cat.
As the title implies, this one can help us make a more "purrfect" world for our cats!
You can check out In A Purrfect World here!
4. The Woof Meow Show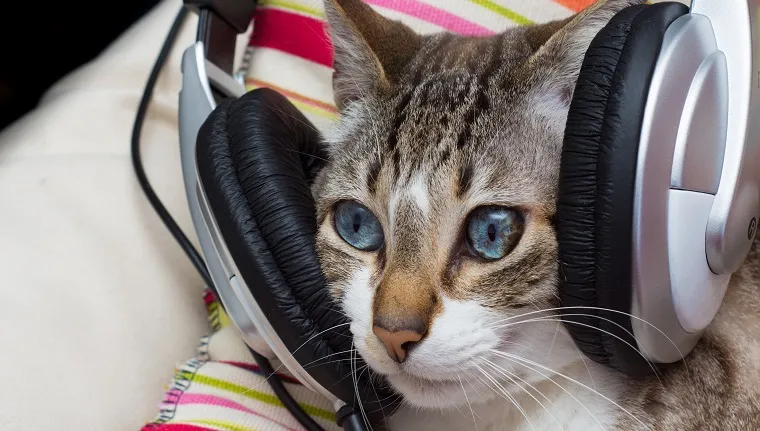 The Woof Meow Show works on educating people about dog and cat behavior and health. Making sure your animals are getting proper nutrition and daily activity. The podcast also discusses a variety of other topics relating to dogs and cats. Perfect for parents of both dogs and cats.
You can check out The Woof Meow Show here!
5. Theory of Pets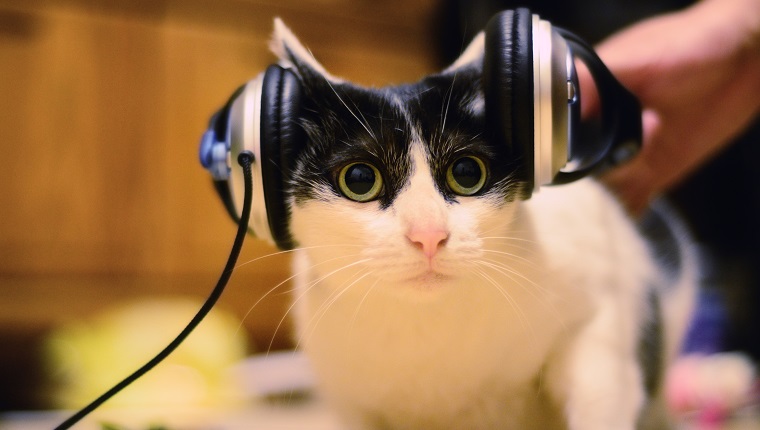 This is a great podcast for dog and cat parents. One of the recent episodes that I enjoyed is called "The Difference Between Therapy Animals and Service Animals ft. Elisabeth Van Every."
They discuss a variety of topics relating to dogs and cats, and it's sure to have some great stuff for inter-species families.
You can check out Theory of Pets Here!
Listen To Podcasts With Your Kitty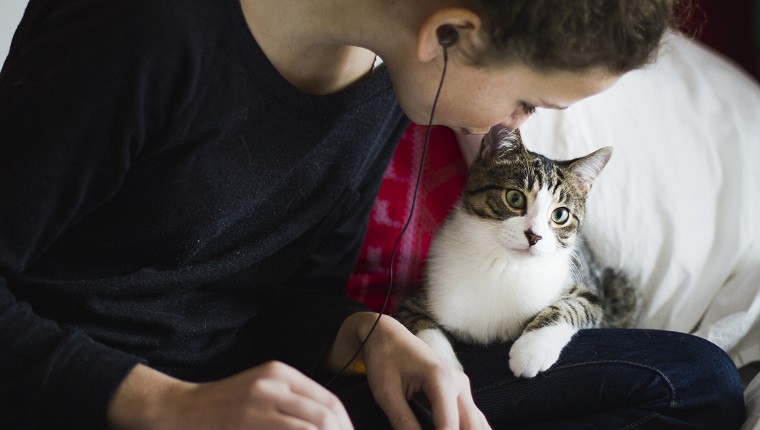 Podcasts are the future.
They used to confuse me. Anytime a friend would recommend a podcast show that I just had to listen to, I would look for it on YouTube and listen to it that way. It sucks up data, so I don't recommend it.
I finally downloaded a podcast app on my phone, and now I'm able to find more shows and explore every topic that I can think of. I recommend just picking an app at random and downloading it. Or ask a friend if they have one that they like.
If you and your cat are new to podcasts, there will be a trial period where you'll have to test a few out before you find one that's right for you. Just listen to random podcasts to get a feel for what you like.
The more you and your cat listen to, the more you will both be able to narrow down your preferences. Then you can make the recommendations for fellow cat lovers!
Podcasts are fun! Do you and your cat listen to podcasts? Which are your favorites? Does your cat have a fave? Please let us know in the comments below!
Related Articles:
5 Streaming Shows To Entertain Your Cat