While playing classical music for a group of energetic children and a hyperactive puppy, Lisa Spector, classical pianist, noticed everyone in the room — even the puppy — calmed down.
Surprised at how quickly everyone in the room relaxed, she called Joshua Leeds, who arranged the music, to suggest he create a CD for dogs. At the time, there were studies about the benefits that music had on humans, but hardly any research existed about music's effects on dogs and cats. Studying dogs and cats, Leeds found that we hear up to 20,000 Hz, while dogs hear up to 45,000 Hz, and cats up to 64,000 Hz.
This doesn't mean dogs and cats hear twice or three times better than humans. According to Nicholas Dodman, director of Animal Behavior Clinic at Cummings School of Veterinary Medicine at Tufts University and chief scientific officer at the Center for Canine Behavior Studies, "Think of a dog whistle," he says. "When you blow into it, you don't hear a sound. A dog's hearing range is basically the same as ours, except they can hear octaves in a higher range."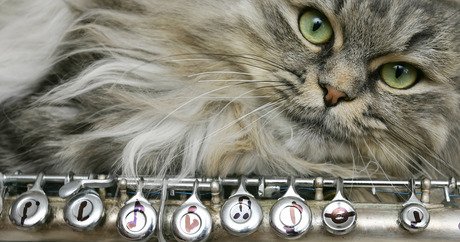 Dodman and Leeds agree that since TV and CDs don't produce ultrasounds, the difference in hearing doesn't matter. What does matter is humans, dogs, and cats calm down when they hear low, slow, and soothing sounds.
For the longest time, Dodman was a denier. His mother was a musical prodigy. "I used to believe that our appreciation of music had a cultural bias," he says. "I attended a Japanese Kabuki concert; the audience sat enthralled. To me, it wasn't relaxing."
What made him change his mind was seeing how cats and dogs reacted to various types of music. He was introduced to Through a Dog's Ear and Through a Cat's Ear music programs produced by Leeds and Spector, and by listening and watching dogs observe another program called DOGTV. "A colleague brought his dog into the office, and the dog was jumping around like a pogo stick," he said. "He had a heart rate monitor on his chest. We had a boom box on the floor, and as the music started to play, the dog's heart rate slowed down within a couple of minutes, and he became relaxed."
Still, there isn't a lot of research on music's affects on cats and dogs. "It's basically word of mouth," Dodman says. "If I'm giving a lecture where music is mentioned, and if I don't mention Through a Dog's Ear, scads of animal trainers raise their hands and mention it."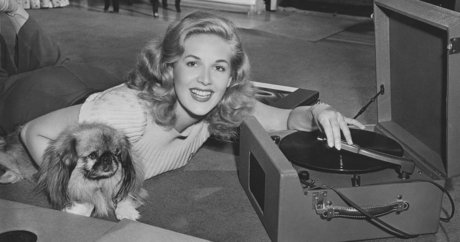 At the Purr 'n Pooch Pet Resort in Tinton Falls, N.J., upbeat music was often played in the background. "The workers would bop around and get a lot of work done," Dodman says. "When the owner changed the soundtrack to Through a Dog's Ear, he noticed that his workers slowed their pace, and the dogs stopped barking."
Sam Wike, CPDT-KA, K-9 coach, and behavior specialist at The Inner Dog, has used Through a Dog's Ear at 17 different animal shelters throughout the country. Wike works with dogs that have been abused. "Even the best animal shelters in the country can be stressful environments," Wike says. "When a dog or cat first comes in, it's anxious. It has to get used to the sounds, the smells, the other animals, and the people. I always recommend that the shelter play Through a Dog's Ear and Through a Cat's Ear to calm the animals. It's a distraction, and they visibly become relaxed."
Wike likes listening to country, 50s and 60s music, and ZZ Top. "Some music can amp you up," he says. "It's the same with dogs. I play Through a Dog's Ear in the car on my way to a client or animal shelter. It calms me down. And being calm allows me to work with aggressive dogs. The dogs can easily pick up on your moods."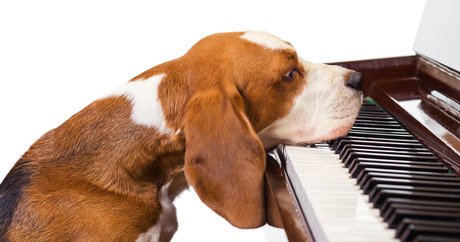 Many trainers and shelter workers claim that adoptions are up when the music is on. "It's because of the quiet," says Sherry Woodard, CPDT-KA, and Animal Behavior Consultant for Best Friends Animal Society. "We play it at DogTown and CatWord at Best Friends Animal Sanctuary. "The cats are relaxed, and the dogs don't bark when the music is playing. As a result, people who come to adopt stay longer. And that results in more adoptions."