April 11th is National Pet Day. This is a time to reflect on our pets and even consider helping other animals in need.
If you find yourself with your hands full caring for the fur kids you have, fostering may not be for you. However, if you find that the one or two cats you have are pretty easy to care for, you could be an ideal candidate for fostering a cat or kitten.
Spring is a time of year when shelters and rescues are full to overflowing, and let's face it, now just may be a perfect time to help out. If you're one of the many people with extra time on your hands going a little stir crazy, you can put your energy to good use.
Here's why National Pet Day is the perfect time to foster a cat!
Why Is Fostering So Great For Shelters & Rescues Right Now?
Shelters need fosters, especially during kitten and puppy season, which starts in spring. Fostering helps with overcrowding in rescues and shelters and helps create space for another animal to be saved.
It also helps to prepare a shelter cat to meet their forever family. Some animals have suffered abuse or neglect. You can help a cat to overcome their fears.
Not to mention, you'll have a new best, cuddly buddy to spend your time at home with.
What Kind Of Cat Should You Foster?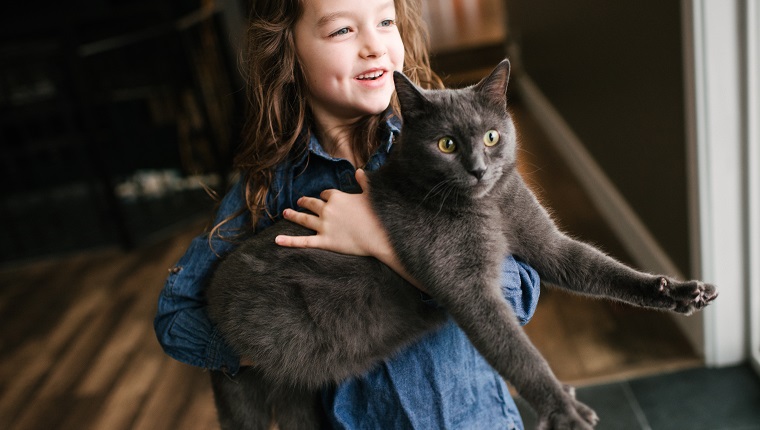 Of course, different people have different lifestyles and homes. Cats also have different personalities and needs. Luckily, there are many different types of fostering to suit all kinds of humans and felines.
Here are a few of the different ways to foster a cat that you can choose from:
Kitten raising: Sometimes abandoned kittens are found and may require around-the-clock care with feedings until they are ready for their forever home. This is a delicate job and best for people with experience raising kittens.
Cat fostering: Adult cat fostering is pretty low maintenance compared to kittens. They may need some extra socialization, or help overcoming fears or obstacles, or just love and a warm bed until they meet their forever family.
Fostering a cat with special needs: Special needs cats could rquire extra love and care. Shelters are pretty good about teaching you everything that you need to learn in order to foster a special needs kitten or cat. You can go through most of the instructions and tutorials online, as well.
If you think that you'd be a good candidate for fostering a kitty at this time, search nearby shelters and rescues online, and you can start the application process.
Have you ever fostered a cat before? Would you consider bringing a kitty home on National Pet Day? Let us know in the comments below!
Related Articles: