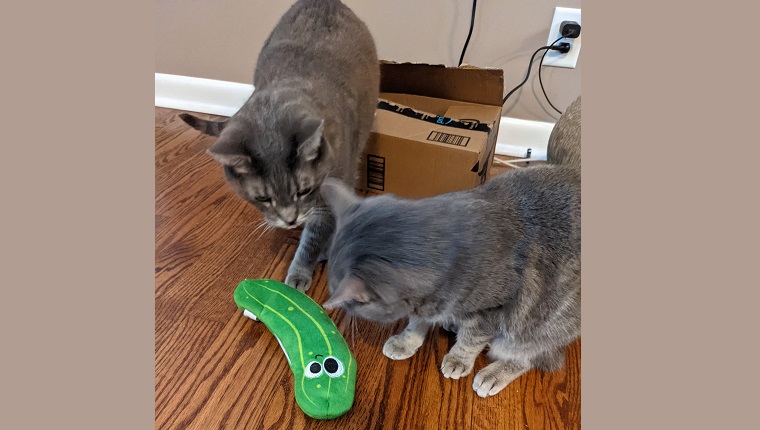 When asked if I'd like to review the Wiggle Pickle Cat Toy from Pet Craft Supply, I knew that my two Tabby cats would be entertained and intrigued by this product. It's a fun and interactive toy that will undoubtedly grab the attention of your pet cat as well!
I have two adult Tabby cats that still have the same playful nature and curiosity as they did as kittens, so I knew that a toy like this would be perfect for them.
How much did my kitties enjoy the Wiggle Pickle Cat Toy? Here's how it went!
The Wiggle Pickle Cat Toy Arrives!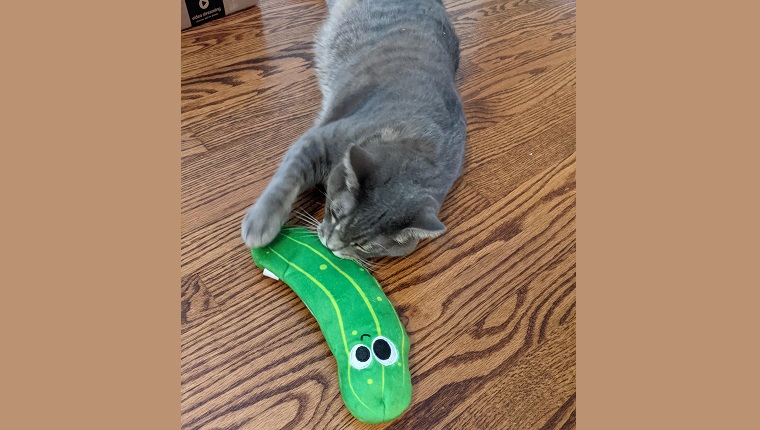 When the package containing the toy arrived at my home, my male cat Archer immediately began sniffing the box and tried to take the toy out by himself!
This toy has a small packet of catnip inside of its velcro opening, which immediately caught the attention of both cats. My female cat Lana was actually more interested in the catnip than the toy itself!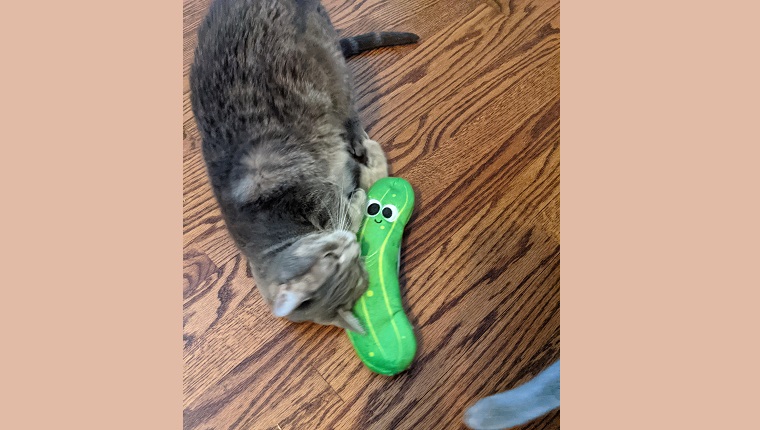 Once out of the package, I wanted to turn the toy on to see how my cats would react. At first, Lana seemed almost nervous, whereas Archer was intrigued and just had to investigate.
Wiggles & Fun For These Felines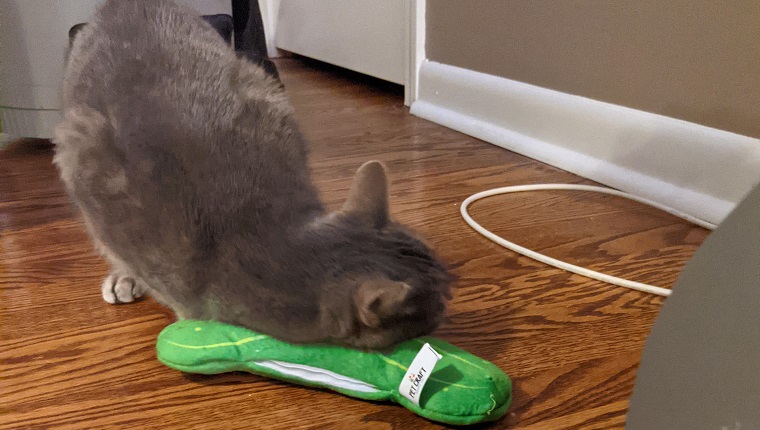 When you turn the toy on, the plush pickle wiggles and moves around on the ground at different speeds to entice the cat to play with it.
Archer went right up to it, batted it around a bit, and tried to figure out this peculiar object. It definitely kept him occupied, considering he has a very short attention span!
The Wiggle Pickle also comes with a charging cord. So no need to worry about changing batteries after prolonged periods of playing with the toy.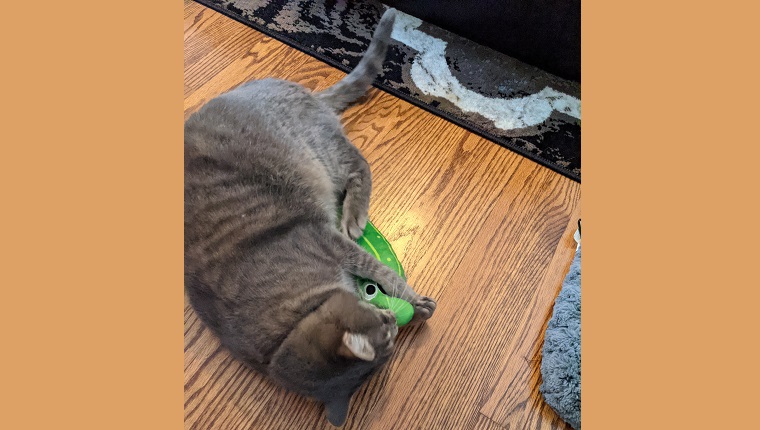 After playing with this toy over the period of a weekend, I'd say that it was a big hit in my household. Archer and Lena would definitely recommend it for a cat who could use some mental stimulation, or just a fun new gadget to play with!
You can buy the Wiggle Pickle Cat Toy for your cat on Amazon here!
Do you have a curious and playful cat that is in need of an interactive toy? Do you think your cat would like the Wiggle Pickle Cat Toy? Let us know in the comments below!