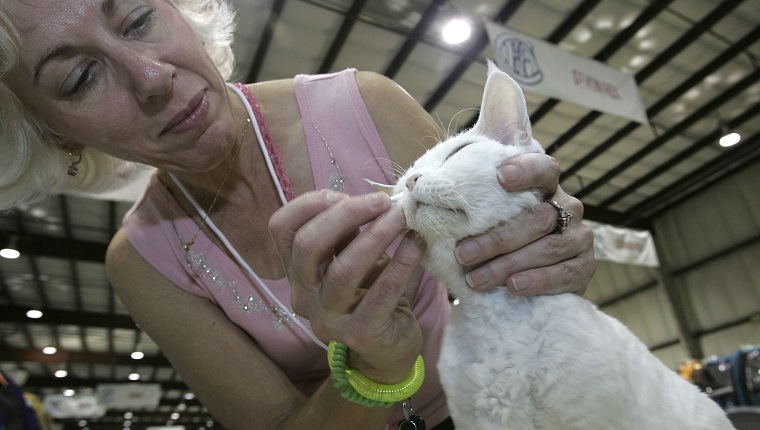 The Cat Fancier's Association is a non-profit organization that boasts the largest registry of pedigree cats in the world. Feline circles often refer to the organization as the CFA.
The CFA was founded in 1906, after splitting from the American Cat Association, and held its inaugural cat shows in Buffalo, New York and Detroit, Michigan that same year.
At the time of writing, the CFA's global headquarters are based in Alliance, Ohio where you'll also find the CFA Foundation Feline Historical Museum. But the organization claims chapters all around the world.
According to the official CFA constitution, its goals include furthering the welfare of cats, promoting breeds of cats recognized by the CFA, registering the names and pedigrees of cats, and laying down guidelines for running cat shows.
Here's everything you should know about the Cat Fancier's Association.
What Services Does The Cat Fancier's Association Provide To Cat Parents?
If you're a cat parent, why should you consider getting involved with the CFA? What will you and your feline get out of it?
Well, first of all, if your feline interest focuses on purebred cats, then you'll want to take advantage of the CFA's vast vault of pedigree lists, which often go back for many generations and help document breed lineage.
To date, over two million pedigreed cats have been registered with the CFA.
Some further key functions of the CFA include:
Furthering feline welfare through actions including legislative advocacy and providing assistance to breeders
Ensuring breed standards are maintained
Monitoring the registration process for pedigrees
Offering assistance to CFA member clubs
Promoting pedigree cat exhibitions
What's The CFA International Cat Show?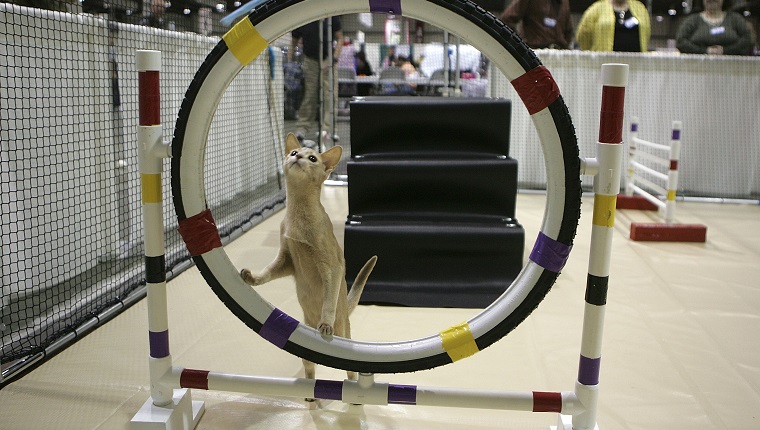 The CFA's flagship event is the CFA International Cat Show. This purebred cat show attracts feline fanciers and their kitties from all around the world.
At the CFA International Cat Show, competing felines can enter into one of two kinds of rings, which separate the cats into "allbreed" and "specialty" categories. The latter ring then splits contestants into long- and short-haired kitties.
On a more local level, member clubs interested in running their own cat shows can consult comprehensive CFA guidelines, and they're available to download now via the CFA's official website.
If you want your cat to look their best for an upcoming show or you just want to keep their coat healthy, then you should pick up a great slicker brush and keep up with grooming.
And even if you have an interest in purebred cats, please consider adoption if you'd like to bring one home. There are lots of mixed and purebred cats in shelters looking for forever homes.
Check your local shelter or rescue, or take a look at CatTime's adoption page to search for adoptable cats by breed and zip code.
Have you or your local member club had any experience with the CFA? Have you attended the CFA International Cat Show? Then tell us all about it in the comments section below!