The International Cat Association was founded in 1979, in Branson, Missouri. According to the organization's official website, TICA claims "the world's largest genetic registry of pedigreed cats."
The main goals of TICA are to register the pedigrees of breeds of cats; to organize, license, and oversee cat shows around the world; to establish breed standards; and to also help foster friendly relationships between cat lovers across the globe.
In terms of membership, TICA is open to receiving applications from established breeders, cat show exhibitors, and anyone who considers themselves a feline lover.
Of course, CatTime always recommends adopting cats instead of relying on breeders if you have the option. Consider adoption and save a life!
Here's a round-up of key facts and functions of The International Cat Association.
What Services Does TICA Provide To Cat Parents?
According to TICA's mission statement, it has two overriding goals: To encourage "caring, responsible owners and breeders of cats," and to also "promote the preservation of pedigreed cats plus the health and welfare of all domestic cats."
To that end, TICA wants responsible cat parent members to become active in their local cat communities.
This might include joining and promoting spay and neuter awareness programs, volunteering at shelters, or helping to campaign for legislation that upholds the welfare and health of all cats.
How Does TICA Organize Cat Shows?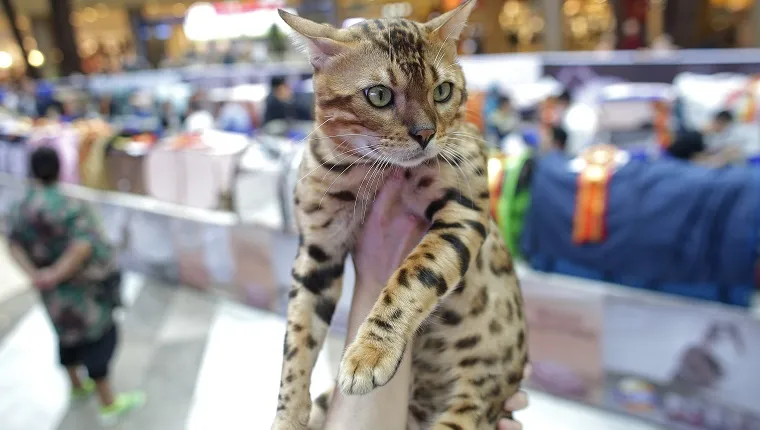 When it comes to cat shows, TICA runs events that include both pedigreed and non-pedigreed cats. To date, TICA has managed shows in over 100 different countries.
Licensed TICA judges oversee each TICA show, with cats able to enter in one of eight different categories that include advanced new breeds, household pet kittens, and breeds certified as championship status by the organization.
TICA also runs the Junior Exhibitors Program. This program encourages younger feline fanciers to get involved in the show circuit and learn more about kitty welfare issues.
If you have interest in joining TICA or even putting on your own cat show, then check out the organization's website, which has a library of detailed documents and guides that you can follow.
What do you think of The International Cat Association? Do you know anyone who's become a member of TICA? Then tell us about your experiences in the comments section below!