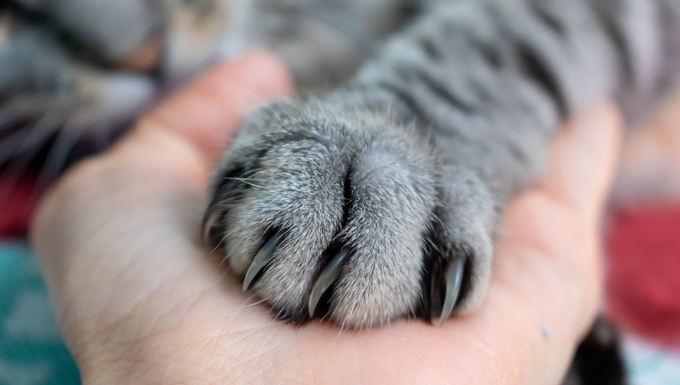 Declawing is a common, yet hugely controversial, procedure in cats. 33 percent of cats suffer at least one behavioral problem after declawing. Declawing commonly impacts cats' natural behaviors — litterbox usage, cat tree scratching, clawing and playing — and can lead to emotional and physical issues. Declawing cats is illegal in 37 countries, and while it isn't illegal through the whole United States, the surgery may be outlawed in Virginia in the coming months.
Animal rights advocates rally
A bill recently filed in the Virginia General Assembly could make Virginia the third state — following Maryland and New York — to ban declawing surgeries for cats. This is a subject animal rights advocates, like Dr. Alice Ulrichs with Richmond Animal Care and Control (RACC), feel couldn't come any sooner. "We had one cat who came in with such nerve pain from her declawed feet. We X-rayed, we tried medications, and we couldn't stop her suffering," Ulrichs said. "Declawing a cat is basically amputating the third digit of every toe," Ulrichs said. "So, it's not just removing the nail, it's removing the nail and the bone at the joint."
Complications from declawing
Even if declawing is still legal in your area, it's not a good idea. There's an overwhelming body of research showing that declawing is detrimental. Even if your cat recovers after surgery, they may face long-lasting problems years down the line. Declawing does indeed amputate part of the toe, which causes nerve and joint pain even years later. Scratching is a natural and necessary behavior in cats, even if it's sometimes frustrating. However, you can reduce scratching on unwanted surfaces by redirection training or other deterrent methods.