Declawing cats was only ever a flawed, human, quick-fix for a misunderstood — or, completely not understood — issue. Now, animal behavior experts in Pittsburg are fighting the good fight in order to abolish the practice, alongside city officials.
$500 fine for declawing a cat in Pittsburgh https://t.co/mSKSnYwxZP

— Charlie Wolfson (@chwolfson) September 22, 2021
On Wednesday, September 22nd, 2021, Pittsburg City Council members advanced legislation to prohibit the surgical practice of declawing cats. Backed by several relevant experts, Councilmembers Bruce Kraus, Anthony Coghill, and Bobby Wilson sponsored the ticket.
Veterinarians, cat behavior experts, and shelter workers are all sounding off on the dangers of declawing cats. They're reminding us why this legislation is so important.
'Veterinarians Know Better & Want This to Stop'
" As a veterinarian, I went to vet school to protect cats, not couches." On a preliminary vote, Pittsburgh City Council unanimously approved banning declawing cats, reports @airreeulll https://t.co/hYxwwfq3vj

— 90.5 WESA (@905wesa) September 22, 2021
Jennifer Conrad, a veterinarian from California who oversees The Paw Project, a national non-profit dedicated to ending the surgical practice that maims cats, spoke on the ticket's behalf. "I think veterinarians know better and want this to stop," she said.
Conrad continued, "To remove a cat's claws, veterinarians have to amputate the bone in its paws. The procedure typically involves amputating up to 18 bones, can lead to long-term pain for felines, and can cause behavioral issues that cause some pet owners to surrender their cats."
'Declawed Cats Are Distrustful Of Humans'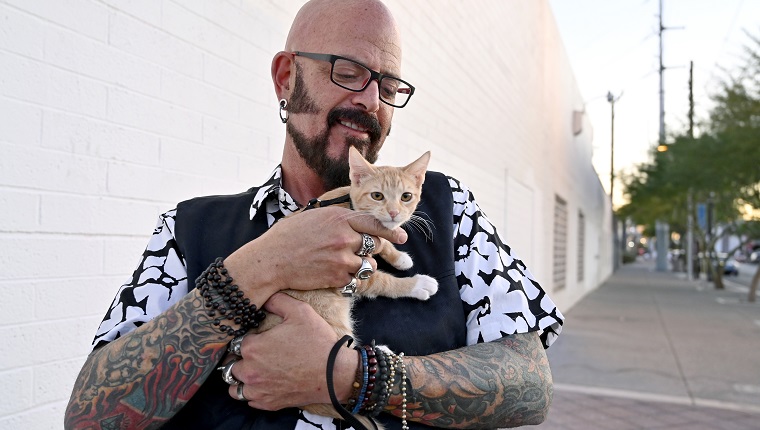 Jackson Galaxy is a cat behavioral expert and the host of the Animal Planet show My Cat from Hell. He also backed up the behavioral claim saying, "Declawed cats are often distrustful of humans, and they often have problems with litter box use."
"They're also prone to biting as a defense mechanism since they can't use their claws," a point further backed up by Conrad, who noted that "cat bites have more severe health consequences than scratches."
Major health organizations, such as the CDC, oppose the declawing of cats for this reason.
'Rehoming Cats With These Issues Is Nearly Impossible'
Carol Whaley is the Director of Human Programming at Animal Friends, an animal shelter based in Ohio Township. She also explained the vicious cycle of declawing with her point.
"Cats with these problems are often surrendered, which 'clogs up' foster systems and stretches resources at shelters," she said.
As if punctuating both her point and that of the others with an exclamation mark, Whaley said, "Rehoming cats who have developed such problems after declawing is often nearly impossible."
"There's no good reason for this practice," Galaxy implored. "It's heartbreaking."
We've Only Just Begun This Fight
"How we treat animals speaks to our deepest values."

Pittsburgh City Councilor Bobby Wilson has introduced a bill that, if passed, would prohibit the declawing of cats.https://t.co/oonfT2ydiB

— Pittsburgh City Paper (@PGHCityPaper) September 23, 2021
Altogether, these experts presented a solid and cyclical argument against cat declawing. They pointed out that the practice acts as a catalyst for many other issues faced by shelters and the funding needed for them.
Cities such as Los Angeles, San Francisco, St. Louis, Denver, and the entire State of New York, have also passed the legislation. "In Los Angeles," Conrad said, "the number of surrendered cats declined after the measure was passed."
Do you support legislation against declawing cats? Do you think the experts make a good case for passing the law in Pittsburg? Then let us know in the comments below!