Feline infectious peritonitis (FIP) in cats is a viral disease that is often deadly. It's caused by a coronavirus, which targets cells in the infected cat's intestinal wall. This is not the same as the coronavirus that affects humans.
There are actually two different ways that FIP might manifest itself in cats, known as wet and dry versions of the virus. It can be hard to detect because the symptoms of the disease aren't unique. Luckily, it's very uncommon.
If you see any signs that your cat might have FIP, then you should consult your veterinarian straight away and follow their advice. Here's what you should know about the symptoms, causes, and treatments for FIP in cats.
Symptoms Of Feline Infectious Peritonitis (FIP) In Cats
Symptoms of feline infectious peritonitis in cats are often described as being vague because they aren't exclusive to the disease.
Here are some of the more common symptoms that can present in cats with FIP:
Appetite loss
Seeming more lethargic
A fever that does not respond to antibiotic medicine
If a cat develops FIP, it can actually be one of two forms of the disease:
Wet FIP: This can cause breathing difficulties due to fluids accumulating in places like the cat's chest or abdomen.
Dry FIP: This can cause lesions around the liver, kidneys, eyes, and even the cat's nervous system.
Causes Of Feline Infectious Peritonitis (FIP) In Cats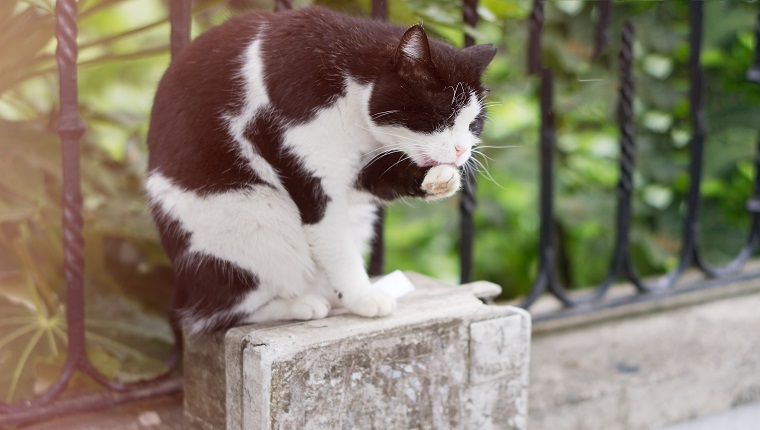 Feline infectious peritonitis in cats is caused by feline coronavirus. It's estimated that many cats actually carry this virus, and it's more common in shelters, colonies, or domestic homes with more than one resident feline.
If the virus mutates, then it can cause FIP; although, in terms of probability, this does not happen very frequently.
The main way that FIP is transmitted is through feline feces. When a cat self-grooms or eats after coming into contact with infested fecal matter, it's possible that they may ingest the virus.
Treatments For Feline Infectious Peritonitis (FIP) In Cats
If a vet suspects that a cat has feline infectious peritonitis, there are a number of tests they might order to find out if the cat actually has FIP or not. However, there is no singular accepted test that can detect FIP in cats.
Unfortunately, there is no cure for FIP, and it's fatal in over 95 percent of cases. With the dry form of the disease, vets can possibly prolong cats lives. But with the wet form, cats usually die within two months after symptoms first appear.
Your vet might, however, recommend some lifestyle tips to make sure your cat is comfortable and in as little pain as possible while dealing with the disease.
Do you take care to prevent infectious diseases in your cat? How do you keep your furry family members healthy? Let us know about your experience in the comments below.