Pancreatitis in cats happens when the pancreas becomes inflamed. This, in turn, can lead to serious digestion issues.
Luckily, it's estimated that a very low percentage of cats suffer from this condition. But if you see the symptoms in your cat, then you must get to a veterinarian for a proper diagnosis and treatment.
Here's what you should know about the symptoms, causes, and treatments for pancreatitis in cats.
Symptoms Of Pancreatitis In Cats
Symptoms of pancreatitis in cats usually appear as digestion-related issues.
Some of the most common symptoms include:
Decreased appetite
Frequent vomiting
Weight loss
Lethargy
Drinking much more or much less water
Causes Of Pancreatitis In Cats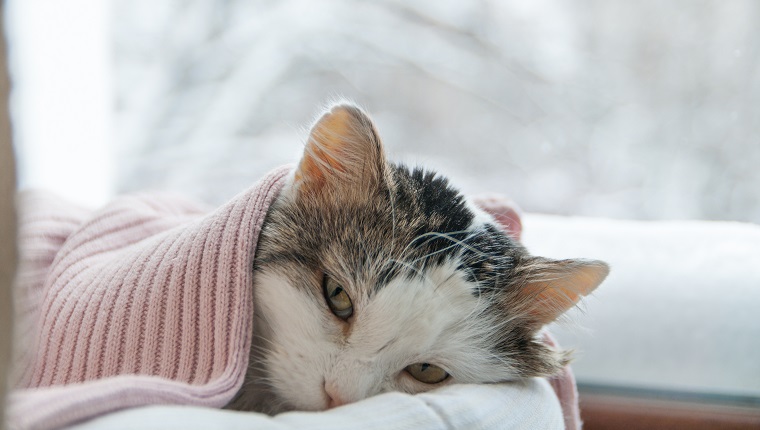 The causes of pancreatitis in cats are not well understood. In some cases, it has been found to come about spontaneously.
Some of the other suspected causes include:
Eating or ingesting a poison
Suffering from trauma or high-rise syndrome
Developing a parasitic infection
Treatments For Pancreatitis In Cats
If your veterinarian suspects your cat is suffering from pancreatitis, they'll carry out a full physical examination of your cat. They'll also ask you whether your cat may have recently ingested a poisonous substance or suffered from trauma, such as falling from a great height.
Vets will often order blood and urine samples. In some cases, they may also recommend X-rays and ultrasounds. When vets confirm the diagnosis, they'll most often hospitalize affected felines.
While your cat receives treatment, your vet will provide medicine to treat the possible cause of pancreatitis, such as antibiotics in the case of an infection, and they might place your cat on an IV drip if they suffer from dehydration.
While your cat is recovering at home, you'll need to monitor them closely to make sure they're taking on enough fluids to stay hydrated. Your vet will likely also suggest a new diet, possibly based around low-fat cat food.
Has your cat ever suffered from pancreatitis? What steps did your vet take to help your cat recover? Let us know in the comments section below!