Fibrosarcoma in cats is a medical condition that occurs when tumors develop, usually in the soft tissue. These specific tumors result when fibroblast cells divide in an abnormal fashion.
Currently, vets cannot identify the precise cause of the condition in cats.
If you see signs that your cat might be suffering from tumors, then you must consult your veterinarian for a proper diagnosis and course of treatment. Here's what you should know about the symptoms, causes, and treatments of fibrosarcoma in cats.
Symptoms Of Fibrosarcoma In Cats
Fibrosarcoma in cats is can present a range of symptoms. Some of the most common symptom include:
Being unable to walk and move around
Pain around the affected area
Presence of lumps
Bone fractures
Swollen areas of the affected body
Causes Of Fibrosarcoma In Cats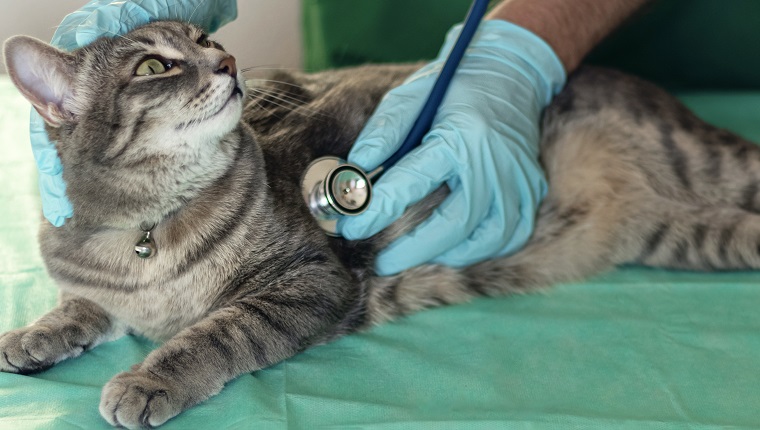 The precise cause of fibrosarcoma in cats unknown.
Some have speculated that causes may include genetic and environmental factors.
Veterinary Treatments
If you think that your cat might be developing fibrosarcoma, your veterinarian will ask a series of questions that focus on your kitty's medical history, their lifestyle, and any recent events or circumstances that might have prompted the condition.
The vet will order blood and urine tests. Vets also frequently use X-rays when forming a diagnosis. In many instances, biopsies can confirm a case and help determine whether any tumors are benign or malignant.
When it comes to treatment, cats often need a surgical procedure designed to remove parts of the affected area of the body. Cats may also need amputation of a limb.
While your cat recovers at home, your vet is likely to prescribe a course of pain medication. As ever, if your vet prescribes your cat any medicine, it is vital that you stick to the precise dosage and frequency instructions, along with completing the full course of medication.
Cats who are recovering at home should keep up a healthy diet and also limit their physical activity, which can mean separating them from young children and other household pets.
Has your cat ever developed fibrosarcoma? What sort of symptoms did you see in your pet? Tell us all about it in the comments below.