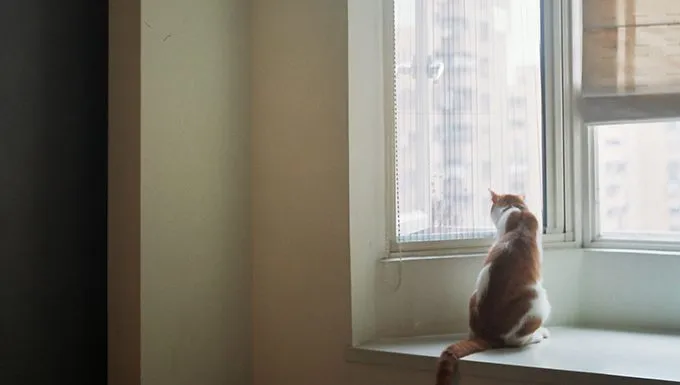 I've always lived on the first or ground floor, but about a year ago, I moved into a new place on a building's third floor. My cat Pookie loves looking out windows, something I never thought twice about in the past. Now, as I leave my screened windows open, I can't help but get nervous if she inches too close to the edge.
My building is old and the screens are flimsy. One wrong push with her paws, and Pooks could tumble out of the window to serious harm.
I began my search on how to cat-proof my windows, and it turned out to be a lot harder than you'd think. There's a term, "high rise syndrome," specifically coined for when cats fall out of windows in tall buildings. High rise syndrome is especially prevalent in summer months when people keep windows open to let fresh air in.
So how do you go about keeping your cat safe without keeping all of your windows shut and roasting in your own home? Here are a few tips and ideas.
1. Use Child-Proofing Tools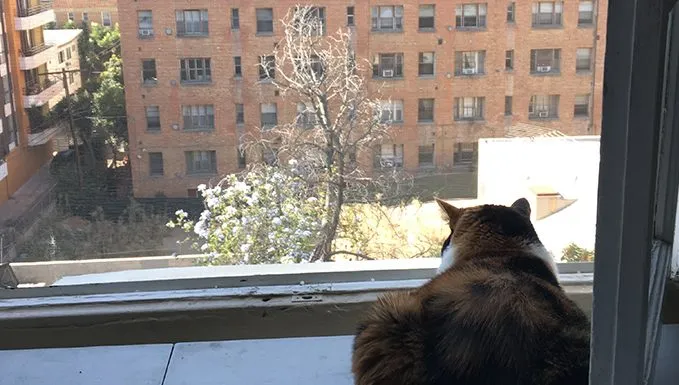 There are a myriad of window safety tools available online that aim to keep small children from falling out of windows.
While there are a lot options that place bars over the windows, it would be wiser to opt for a strong netting or screen for your cat; they could wiggle through the bars.
KidCo has a guard mesh that can hold up to 60 pounds of pressure. That should be more than enough to hold back the average house cat.
2. DIY Window Screens

Unfortunately, most pre-made window guards aren't helpful if you have windows that don't slide up.
My place has large, French windows that open in, leaving a tiny ledge and a flimsy screen between my cat and a three story fall. I can't go outside to put on any stronger screens because I live in an apartment building, and there isn't a balcony or floor underneath my windows.
I measured my windows and ordered a PetScreen to install in my windows. There are other screens that are made specifically for pets, as well, or you can opt for another heavy-duty screen. Just make sure it's strong enough to hold, even if your cat lunges at the window towards a bird outside.
Home improvement stores also have all the necessary equipment to make your own screens. Using video tutorials like the one above, you can make your new window screens in an hour or less.
3. Reinforce Screens From The Outside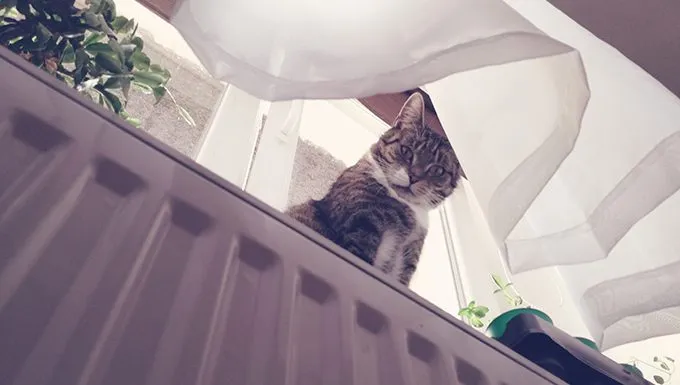 If your window screens are relatively new and rip-free, try to reinforce your screens from the outside if possible.
Use duct tape, screws, or nails to ensure the screen stays in place and is not easily knocked out of the window.
4. Hire A Professional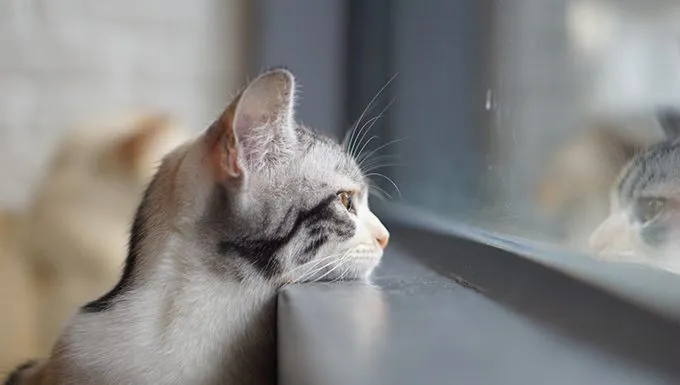 If your wallet allows it, and you own your home, consider hiring a professional to create custom window treatments to keep your cat safe.
For many people, the idea of getting handy and making window screens can be daunting, and it's perfectly okay to hire someone if that's what you're more comfortable with.
The most important thing is keeping your cat safe.
5. Give Your Cat A Perch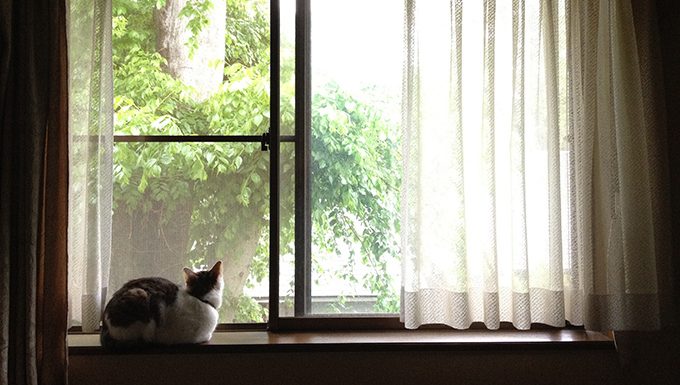 If your cat loves looking out the window, consider getting them a cat tree or condo that can be close to the window, but not so close that they can hop through it.
By giving your cat a safe view of the outdoors, you'll cut down the chance of them jumping up on a small ledge and pushing through the window screen.
6. Always Close The Windows When You're Not Home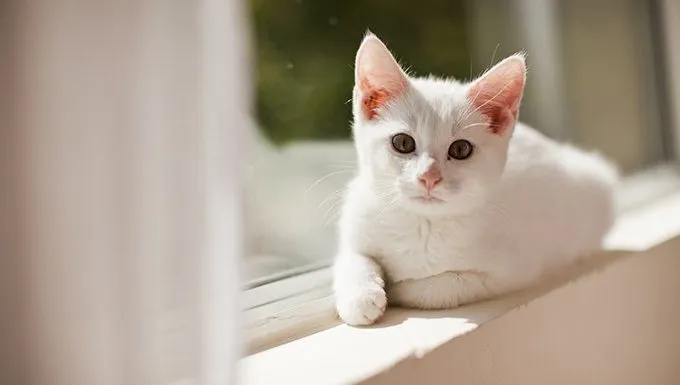 As tempting as it can be to leave just one window open to let a breeze through while you're out, resist the urge and close all windows when you leave the house.
Even if you have secured and reinforced your windows, it's always safer to keep them closed while you're not home. I even go as far as to shut my windows while I'm in the shower, or even if I'm simply running downstairs to get the mail.
You can never be too safe.
Has your cat ever managed to break a window screen and get out? How did you kitty-proof your windows? Share your tips and tricks in the comments below!
Click the bold links in the article to shop for your cat and support our content!