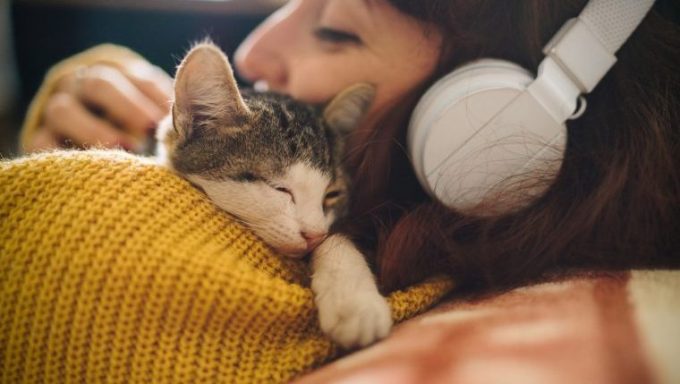 Humans have an uncanny connection with their furry friends. Cats, in particular, have been beloved companions to humans for generations. They greet us with purrs and snuggles, give us rough little kisses, and offer their unwavering support whenever we need them. We often consider our cats an extension of ourselves and we want their names to reflect a part of our personality.
The options are endless when deciding on a name for your furry best friend. You could name them after a favorite food, a place, a character from a book, or even a musical artist. If music is your jam, we've made a list of cat names inspired by the most popular musical artists in the industry.
From Abba to ZZ (Top), we've got you covered with a diverse range of names that suit every breed and personality. Whether you're a classic rock or modern pop fan, there's a name on this list that's bound to make your kitty stand out from the clowder.
So without further ado, let's dive into this list of cat names inspired by music and give your feline friend a name that's music to your ears — and theirs!
Best cat names inspired by music
Abba
Adele
Aerosmith
Alice (Cooper)
Ariana
Axl
Beethoven
Beyonce
Bieber
Billie (Eillish or Holiday)
Blondie

Bon Jovi

Bono
Bowie
Britney
Bruno
Cardi
Cash
Celine
Cher
Cobain
Cooper (Alice Cooper)
Cyndi (Lauper)
Dolly

like

Drake

Two (Lipa)

Ed (Sheeran)
Elton
Elvis
Frank (Sinatra)
Floyd (Pink Floyd)
Gaga
Grimes

Gwen (Stefani)

Harry
Halsey
Harry (Styles)
Hendrix
Iggy (Pop or Azalea)

J.Lo

Jay-Z
Joplin
Justin (Bieber)
Katy (Perry)
Kendrick (Lamar)
Kesha

Lady (Gaga)

Lennon

Lil Nas

Lizzo

Lorde
Madonna
Mariah
Marley (Bob Marley)
Megan (Thee Stallion)
Miles (Davis)
Miley
Missy (Elliot)
Motley (Crue)
Morrissey
Nicki
Nico
Olivia
Ozzy
Perry (Katy Perry)
Pink
Post (Malone)
Prince
Reba (McIntire)
Rihanna
Santana
Selena
Shakira
Stevie
Sting
Taylor
Tina
Tony (Bennett)
Travis
Weezer
Whitney
Yoko
Zappa
Zayn

Zendaya

Zeppelin
ZZ (Top)
More unique cat names
Looking for some more creative names for your feline friend? Check out our cat names by theme, by color, and by breed!
ChatGPT assisted in the creation of this article.