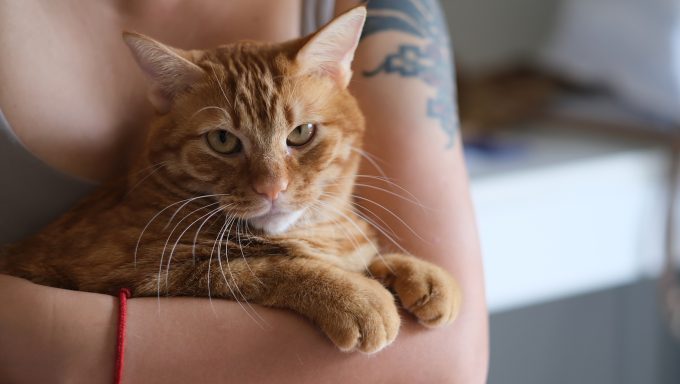 The whole point of having a cat is for the cuddles, right? Unfortunately, some people think that it's possible for felines to be "too affectionate." Such was the reason given to a New Jersey shelter when a family returned a cat named Bruno only a week after adopting him.
Bruno the Cat Returned for Being 'Too Affectionate'
Montville Animal Shelter shared Bruno's story on its Facebook page late last month.
"Sad news Bruno came back after only a week!" the post read. "The family never had a cat before and said he was too affectionate, always wanted to sit on their laps, follow them around, and head butt them for kisses and pets. He was also too playful and got zoomies in the evening! So if anyone is looking for a Velcro cat, he's your guy."
Bruno's adopters were a mother and daughter who had never had a cat before him. Because the mother worked from home, she found Bruno's activity level and attention-seeking "distracting," according to USA Today. The daughter's sleep was also interrupted by the cat's need for cuddles in the middle of the night.
Affectionate Cat Goes Viral
When Bruno was returned to the shelter, he "got a bit depressed" according to Lindsay Persico of the Montville Animal Shelter. That change motivated her to share Bruno's story on social media.
Little did she know that the Facebook post would go viral. Soon, the Montville Animal Shelter was flooded with adoption applications.

All the press not only helped Bruno get adopted; it also helped other cats at the shelter find forever homes, too.
"People were coming to our door to meet Bruno, and we got almost all the cats in the store adopted in the meantime," Persico told USA Today.
Turns out, plenty of people are looking for snuggle-loving cats – and are of the opinion, like us, that there's no such thing as "too affectionate."