UPDATE: According to Lex18.com, Gary Foster, Jr., 32, has been charged with torture of a cat, a felony, yesterday.
Foster allegedly slammed the kitten on the ground, choked him, and then shattered his front legs with a golf club.
Foster's next court date is scheduled for October 17 at 9:00 a.m.
A kitten in Lexington, Ky., is on the mend after his front legs were broken with a golf club.
According to LEX18.com, a man named Rocky Alexander found the injured feline on Monday, August 13. Alexander took the kitten in and started an outreach program via his Facebook page to collect funds for the animal's medical expenses.
He was able to raise the necessary funds — almost $5,000 — within four days.
The cat, named Lucky, underwent surgery at the Barnes Mill Animal Hospital in Richmond — just outside Louisville — on August 17; he is expected to make a full recovery.
"Lucky had surgery today and it was a success," a post on the BMAH Facebook page claims. "Plenty [money] has been raised and no more donations are needed.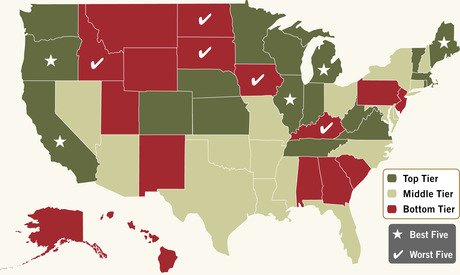 "Thank you everyone who took their time to help in this, everyone came together and really did something wonderful!"
Interested parties can follow the cat's progress Lucky's Facebook page, "Lucky"~The Broken Kitten.
Lucky was attacked by Gary L. Foster, who has been charged with animal cruelty — specifically, Torture of a Dog or Cat. Foster faces the music at his court date, which is scheduled for September 24. It is Foster's first offense.
According to the 2011 U.S. Animal Protection Law Rankings prepared by the Animal Legal Defense Fund, Kentucky ranked the worst state for animals in terms of animal protection laws; the Bluegreass State has ranked as one of the worst since 2006.
Sources: WTVQ.com, richmondregister.com, LEX18.com, aldf.org, examiner.com