June doesn't just kick off the summer season. It's also Adopt a Shelter Cat Month!
We feline fanatics know cats can enrich lives in all kinds of ways. For example, they provide us with plenty of health benefits by lowering blood pressure, relieving stress, and comforting us in times of grief.
Unfortunately, shelters and rescues are often overwhelmed by the number of homeless cats that come in, and some sadly resort to euthanasia to relieve the overcrowding.
Adopt a Shelter Cat Month month brings attention to the fact that millions of felines are in need of loving forever homes. Here's what you should know about this special month and how you can help.
Spring Kittens & Mama Cats Need Help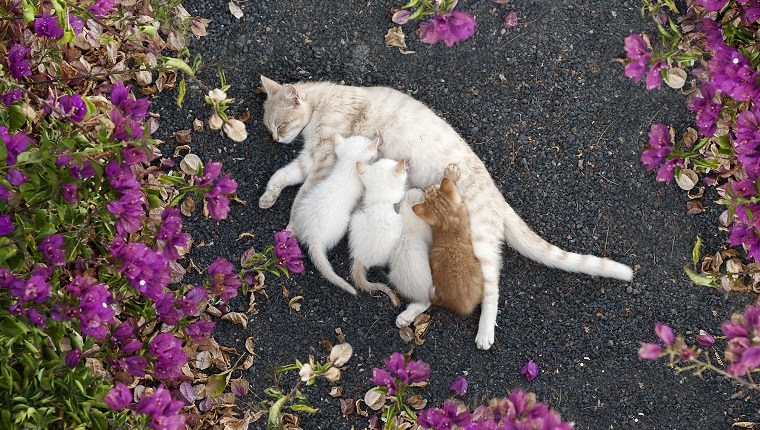 Adopt a Shelter Cat Month comes right at the change of seasons from spring to summer. The spring brings lots of kittens and their stray mamas into local shelters and rescue groups.
Not only are adopters needed, but foster moms and dads save thousands of lives every year by providing warm, safe places for mama cats to nurse their young until they are old enough to be adopted.
A newborn kitten in an animal shelter is vulnerable to disease. If you can't adopt, consider fostering.
Adopt! Don't Shop!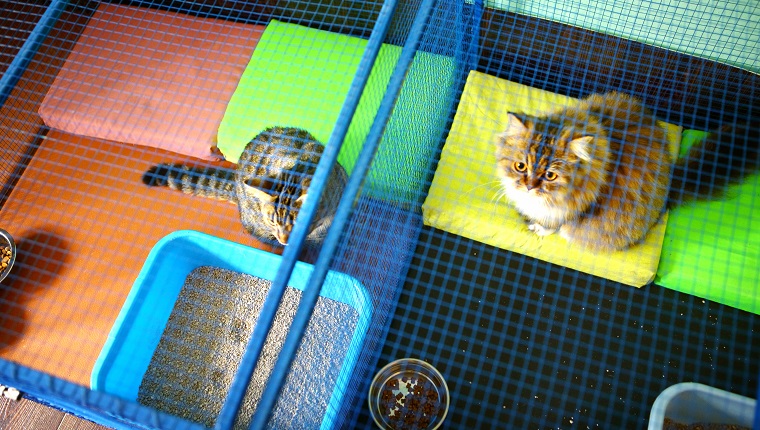 Throughout the month of June, shelters and rescue organizations nationwide may waive or discount cat adoption fees. It's a great time to adopt a cat and also free up some resources at the shelter to help other animals in need.
If you're looking to adopt, then consider an older or senior cat. These felines are no less loving, but are often overlooked for younger cats or kittens.
Black cats also suffer their own kind of discrimination, as they are superstitiously thought of as "bad luck" and don't photograph as well in pictures.
Special needs cats, seniors, and "less adoptable" cats all need forever homes, too. Make a trip to your local shelter and meet them. You might be surprised and find the perfect feline for you and your home!
If you can't take on a cat, please consider donating to your local shelter, rescue group, or other organization so they can buy much-needed food or supplies. Some shelters even accept furniture or used vehicles as tax-deductible donations. Find a shelter near you and see how you can help.
And if you decide you're ready to adopt, then check out our adoption page that lists animals looking for forever homes by zip code.
Here are a few more resources that can help you get involved during Adopt a Shelter Cat Month:
Will you help spread the word about adoptable cats in June? Are you helping cats during Adopt a Shelter Cat Month? Then let us know in the comments below!