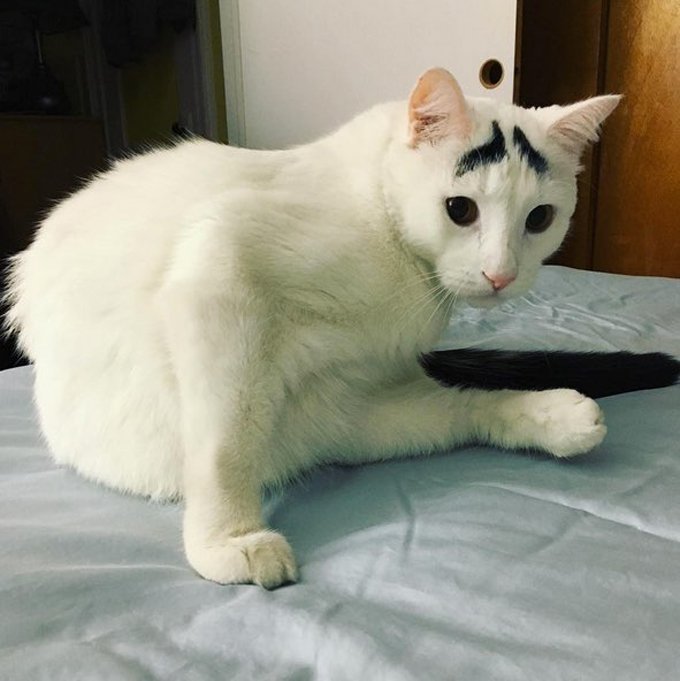 Sam was abandoned. Frightened and alone he wouldn't eat or drink when offered food. Some nice people took him in and once he got inside he was transformed. He made himself right at home. Knowing they had a unique kitty on their hands his humans created an Instagram account and the rest his history. His eyebrows may give him an expression of concern and worry but his humans assure us that he's a carefree kitty who has a lot of fun. Sam is very popular and has been booking work as a kitty model.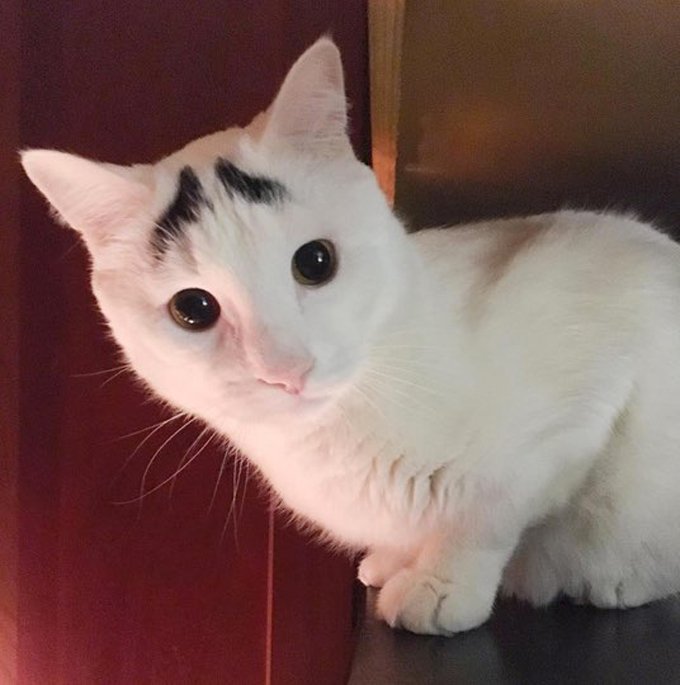 Sam's mom Amanda Collado told Barcroft Media, "He steals your food or chews on your paper and he looks at you with his sad sweet eyebrows, you can't be mad at him."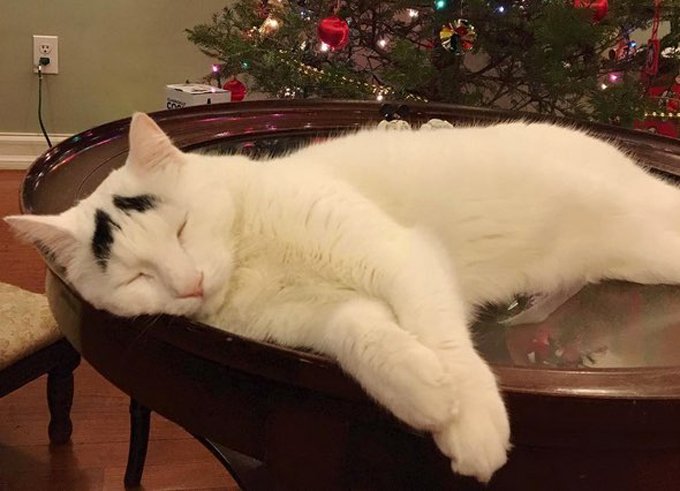 Like with Grumpy Cat, Sam is booking lots of commercial work. It won't be long before he is an Internet superstar I'm sure.