Vincent the cat gets around just fine on his own now thanks to a pair of titanium alloy prosthetic legs that are surgically attached to his bones. Vincent was born with a rare deformity in his hind legs that left him without tibias, and his knees couldn't bend at all. But his loving owner and surgeons at the Iowa State University veterinary hospital refused to give up on the cat. So they decided to try the rare operation to give Vincent new legs.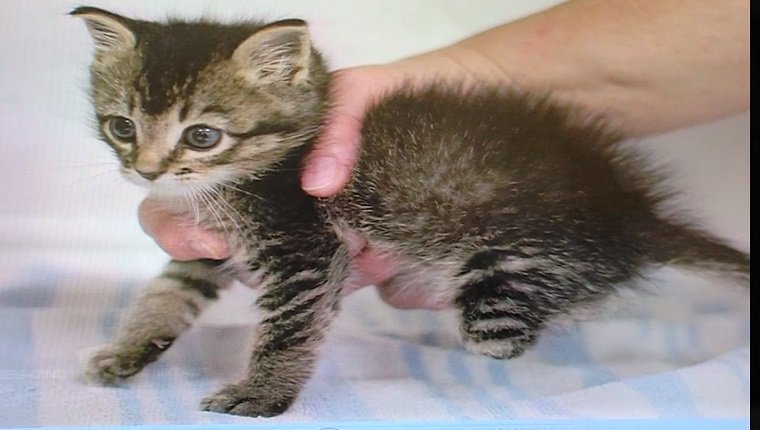 Many people think of externally attached prosthetics to help animals move, like wheelchairs or false limbs that are fixed on with straps. But in Vincent's unusual case, that wasn't an option. So vets surgically attached the titanium limbs to the bones in his hind legs. Vincent is one of only about 25 animals in the world who underwent a similar operation. But Vincent's surgery will provide valuable insights that will help other animals in the future.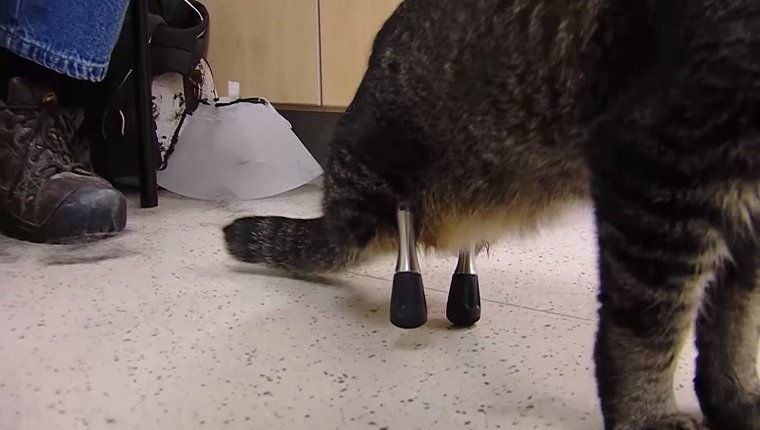 The legs may look stumpy now, but they will be elongated gradually. Starting with fully sized legs would put too much weight and stress on Vincent's bones and cause problems. But soon we will likely see Vincent jumping and running like any other cat. 
What do you think of Vincent's new legs? Do you think it will help other animals like him in the future? Let us know in the comments below!