Some cats will disappear for a day or two, but one cat came home on New Year's Eve 2015 with a note attached to him. The note read: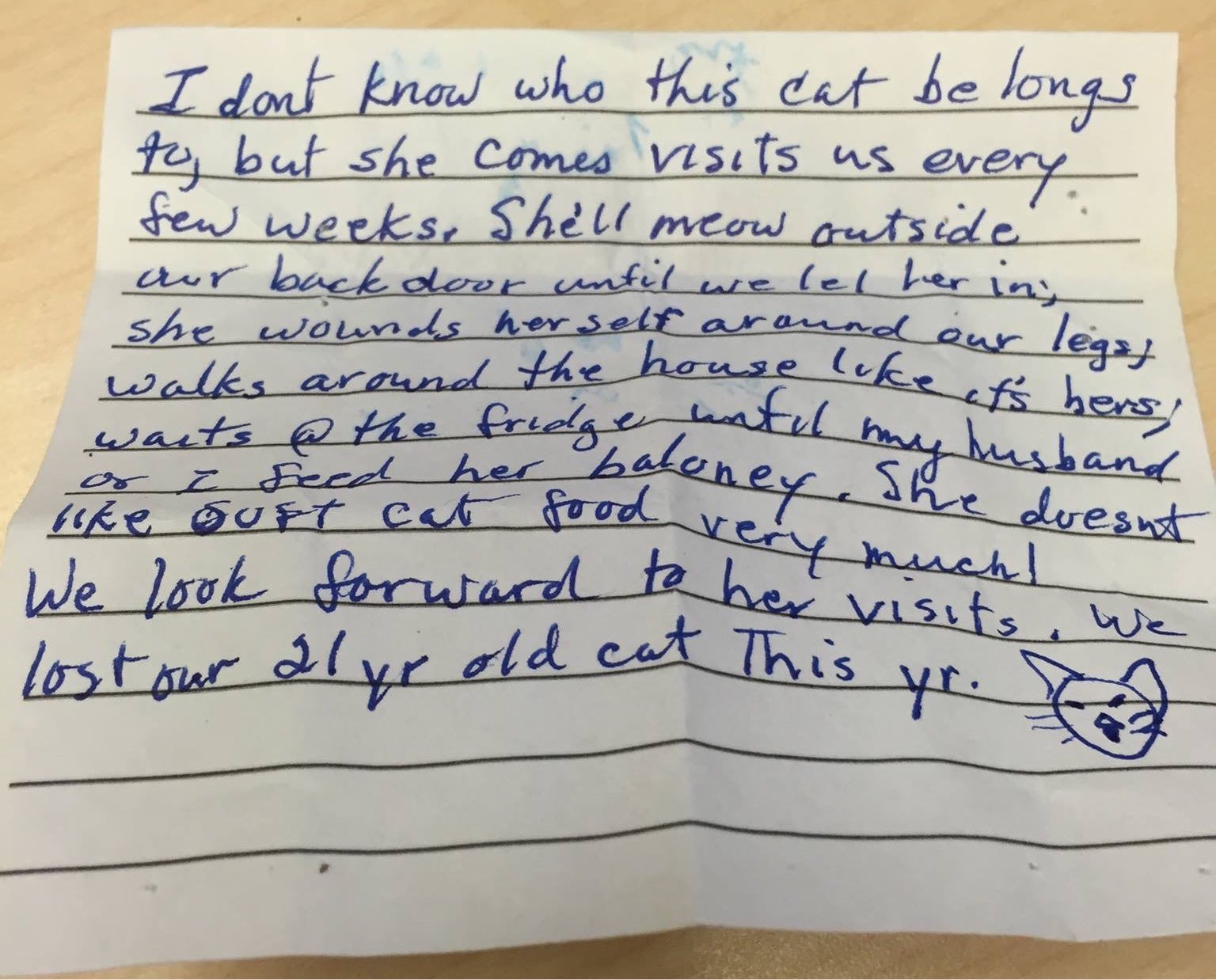 (Picture Source: Reddit)
If you can't read it it says:
"I don't know who this cat belongs to but she comes and visits every few weeks. She'll meow outside our back door until we let her in; she walks around the house like it is hers, waits at the fridge until my husband or I fees her bologna. She doesn't like soft cat food very much! We look forward to her visits. We lost our 21 year old cat this year."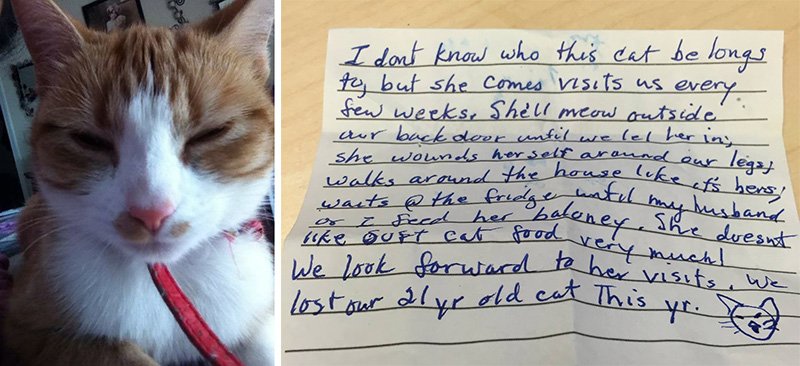 And here's the adorable little home wrecker. Who knows what your cat is doing when he or she goes outside. They may have a whole other family you don't know about.