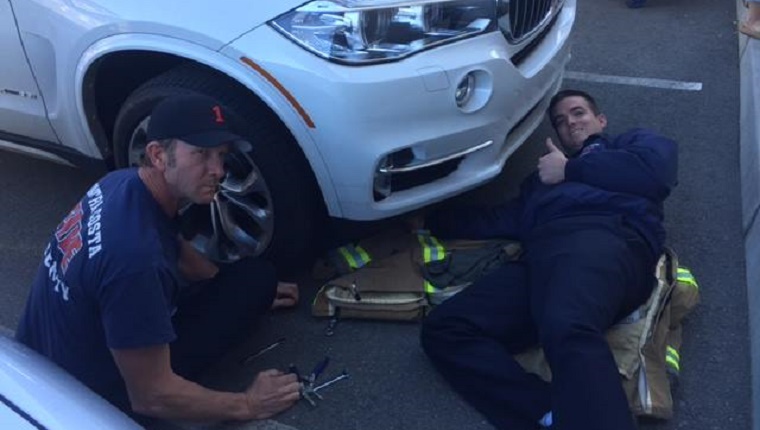 It was only after an almost 20 mile car ride on the highway that Giggles the cat's owner noticed a tail sticking out of the front wheel well of her car. Giggles had apparently tucked away into a cubby hole in the engine compartment of the vehicle, probably looking for a warm place to rest during the winter morning.
Giggles owner was afraid that the cat hadn't survived, but once she saw the tail move, she called the fire department. The Contra Costa County firefighters arrived on the scene and got to work freeing the cat. They disassembled the front wheel well and pulled the feline to freedom.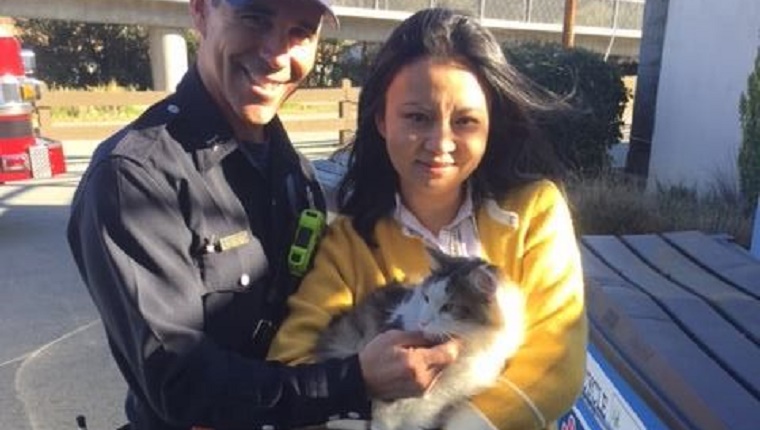 Luckily Giggles was completely unharmed despite the ordeal. The owner said that the cat had never done anything like that before, but it's an important reminder to always knock on the hood of your car to check for cats, especially during the winter months, as they like to crawl into cars for warmth.
Are you happy to see Giggles safe and sound? What would you do if you saw a tail sticking out of your car? Let us know in the comments below!
Related Articles:
Missing Cat From Illinois Found More Than 700 Miles Away In North Carolina