The photo is utterly horrifying.
A cat in Louisiana survived the terrifying experience of being trapped in the garage door when it was completely closed. Her owners think that the cat named Bella may have fell asleep there. The picture has gone viral but do not be alarmed, when they got Bella out she was completely unharmed. She had no injuries at all.
Here's a photo of her smiling with the sheriff deputy who helped to free her from the garage door.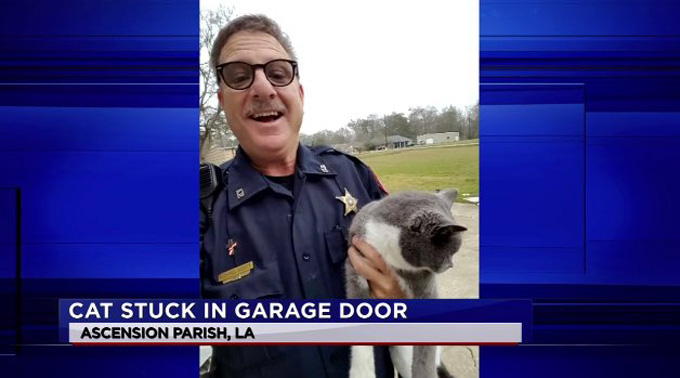 A good warning to those with garage doors to check when you shut them. You just never know.
Wag of the tail to ABC7 for sharing the story.