When Sinbad was found, he was almost unrecognizable as a cat. Thick, matted fur, covered his body along with years of dust and dirt, and he looked more like a pile of old rags than a living thing. The nine-year-old Persian cat was living in a basement and was found by a utilities worker who immediately called humane investigators with The Anti-Cruelty Society in Chicago.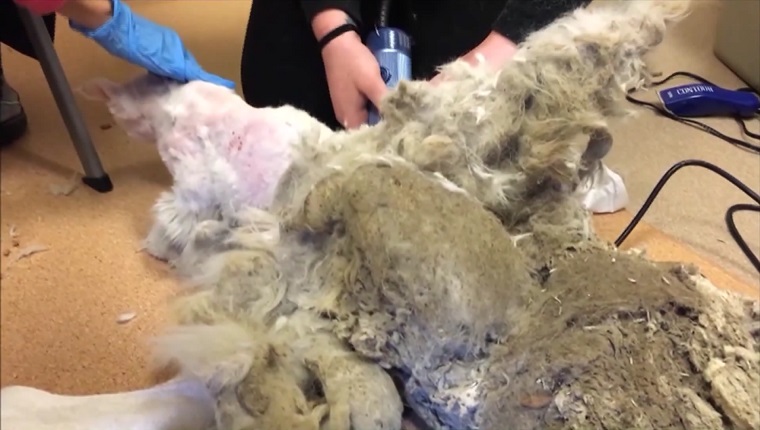 Sinbad was brought to the shelter in rough shape after his owner who was unable to care for him anymore agreed to hand him over. He was barely able to move, and his back legs were completely immobile. When he arrived, workers began the tough task of shaving off the thick fur. It took several hours, and rescuers had a hard time telling where the fur stopped and the skin began. Sinbad had to get anesthesia for part of the procedure, but throughout the process, he was very sweet and didn't put up a fuss. When it was over, five pounds of fur was removed, and Sinbad was found to be undernourished.
Elliot Serrano, the Humane Education Manager at the shelter, brought Sinbad home to foster him over the holidays, and he couldn't help falling in love with the cat's gentle, loving personality. Serrano officially adopted Sinbad and created social media pages to share his story.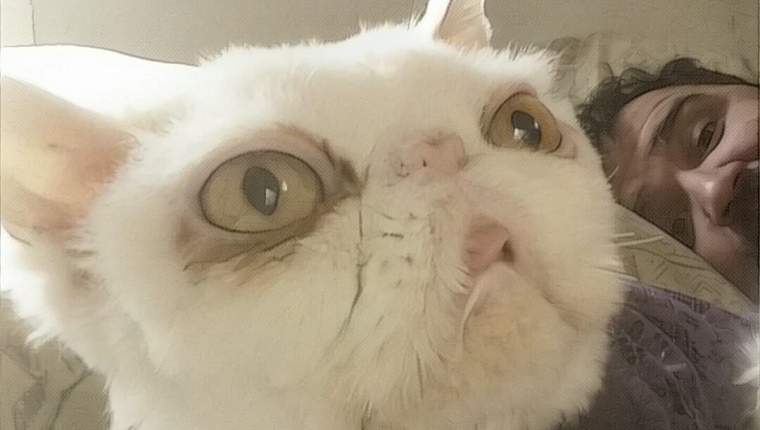 Sinbad now has thousands of followers on Facebook and Instagram who look forward to getting pictures and updates about the adorable, sweet cat. He's gone from huddling in a basement, unable to move, to being an internet star loved by so many people.
Are you happy to see Sinbad in his new life? Are you amazed that he was able to pull through after going through so much neglect? Let us know in the comments below!
Related Articles:
Owner Dies Leaving Severely Neglected Cat With Horrible Matted Dreadlocks