Have you seen the woman dragging a cat in this video? Authorities in Los Angeles are looking for this woman after she was seen by witnesses yanking a cat by the neck for at least four blocks. One bystander named Shifrah approached the woman and demanded that she stop. The woman ignored her and kept walking.
(Picture Credit: KTLA 5 News)
Shifrah followed the woman in her car as she dragged the cat, snapping pictures of the incident. Eventually another bystander confronted the woman. The bystander ripped the woman's blonde wig off as the argument heated up, and that's when fists started flying. The cat was dropped, and the woman tasered the bystander before fleeing the scene.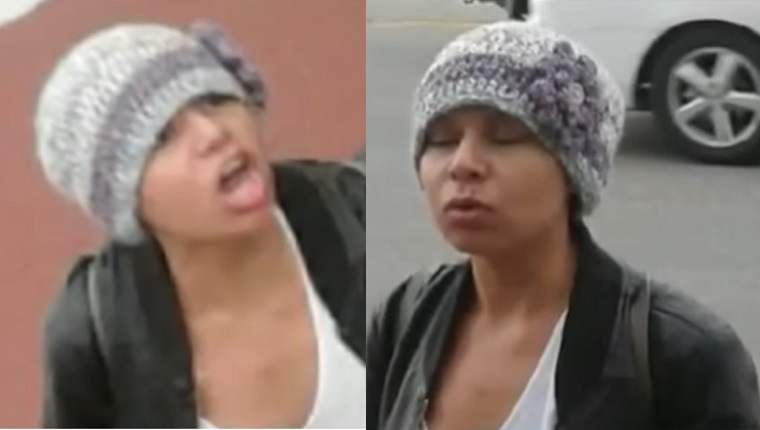 The bystander and Shifrah took the tabby cat to the East Valley Animal Shelter where he was renamed Mischief. He suffered an injured paw from the dragging, but was otherwise okay. An inside source says that Mischief is getting plenty of love from everyone at the shelter, and that they have a good lead on who the woman is. In the meantime, authorities are looking for more information on the woman. If you recognize her, call the Los Angeles Department of Animal Services at 888-452-7381.
Are you outraged at this woman's treatment of her cat? What would you do if you saw abuse of an animal on the street? Let us know in the comments below!
Related Articles:
Spotting And Reporting Pet Abuse
FBI Makes Animal Abuse A Crime Against Society
Save