Patrick Lewis of Studio City in Los Angeles, CA told KTLA that an Uber Eats driver, who was delivering food to a neighbor, picked up his 18-year-old family cat, Hog, and drove off with her in the car. And he has video surveillance evidence to prove it.
Lewis states that he found Hog's ID tag on the ground and witnessed the alleged catnapping via his building's security footage.
"I need to believe it was a mistake, I'm holding on to a hope that she thought it was just a stray cat and she just has her and that eventually she'll come home," Lewis told the outlet, about the cat he found wandering the streets of Brooklyn when she was a newborn kitten.

"For reasons that I don't understand, the driver got out of her car and just immediately grabbed her. She was trying to fight the driver, so the driver managed to get her in the car, and then delivered food to our upstairs neighbor and then drove off."
Lewis stated that not only do his sons miss Hog, but "the entire neighborhood" does as well. "She even inspired portraits by neighbors through the years," he revealed about his missing cat.
Uber Eats Is Ready To Take 'Appropriate Action'
View this post on Instagram

 
Lewis shared the security footage on Instagram, pleading with anyone who might have any information to come forward.
"We've been together 18 years," the distraught Lewis wrote in the caption. "Please — do the right thing. Please. If anyone knows of any way to help let me know."
If you have any tips, you can contact Patrick Lewis via his Instagram or report any helpful information to authorities.
Uber Eats called the alleged incident "unacceptable," in a statement to KTLA and confirmed that the company is working to get the lost cat returned "and will "take appropriate action against the delivery person."
Tips To Prevent Your Cat From Getting Lost Or Stolen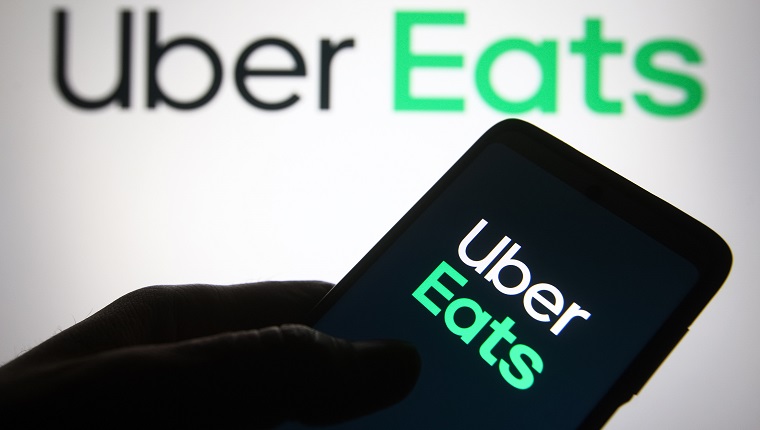 Anyone who has lost a pet may have a pretty good idea of what Hog's humans are going through. While there is no surefire way to protect pets all of the time, there are some steps you can take to keep your cat safe. Here are a few tips:
Microchip your pet. This will allow any police station, animal shelter, or veterinarian's office scan your cat for your information and return them to you.
Give your cat a collar with ID tags. If a person finds your cat and doesn't have a scanner for a microchip, they'll still be able to read your info and contact you.
Keep documentation ready. Should you need to prove your pet belongs to you, you'll be glad you have all their info ready, including a recent picture.
Secure your home. Make sure all windows and screens close and have no holes in them. Make sure all doors close securely, as well.
Secure your cat's outdoor space if they have one. CatTime always recommends keeping pet cats indoors. However, some cat parents have catios or enclosures to safely let their cats outside. Regularly check these areas for gaps or breakages that might allow cats to escape, and always supervise outdoor playtime.
Have you ever had a beloved family cat go missing? Have you ever found a lost cat and safely returned them? Then let us know about your experiences in the comments below!