CatTime is thrilled to support Kitten Associates, recipient of a DogTime Media donation as chosen by Petties winner Ingrid King.
How did your organization get started?
We decided to form Kitten Associates after being in the trenches with a number of other rescue groups over the years. What we learned from them, we put into our new organization, then added our experience in social networking and our background in design and technology to give us the ability to do what most rescues can't do — we actually HELP other rescue groups, in addition to saving the lives of cats in need!
What is your mission?
We have a three-fold mission:
1. Rescue: Save the lives of cats and kittens who are on "death row" at high Kill shelters and risk of being euthanized or who are homeless strays. We place them in foster care, then find them the best adoptive families possible.
2. Support: we help small rescue groups and shelters across the country bybuilding and delivering FREE management and communications tools such asweb sites and databases, communications programs and more. If we help them doa better job with more robust tools, then they can save the lives of even more cats—and dogs, too!
3. Reduce: cat and dog euthanasia rates worldwide, through support oflegislative initiatives that include spay-neuter programs and othermeasures to end pet overpopulation.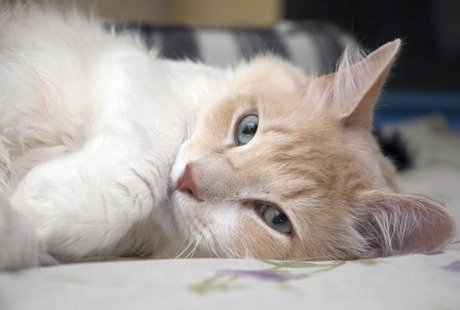 How do most of your animals find their way to you?
We have a relationship with a few high Kill shelters where we rescue some of their cats before their time is up. We also network with local rescues groups where we help homeless and abandoned cats in need.
What happens to the animals once they are in your care?
They get everything they need from love, to a species appropriate diet, to great vet care until we find them a great forever home.
Tell us about a particularly compelling animal or inspiring rescue.
We rescued nine cats and kittens (who were not all related), from a Kill shelter. We nicknamed them "Santa's Team" and named each one after Santa's reindeer. When they arrived into foster care program, most of them were seriously ill with scorchingly high fevers and severe upper respiratory infections. We thought some of them would not survive. After intensive care for two weeks, then months of rehabilitation, every cat survived and each found a great home.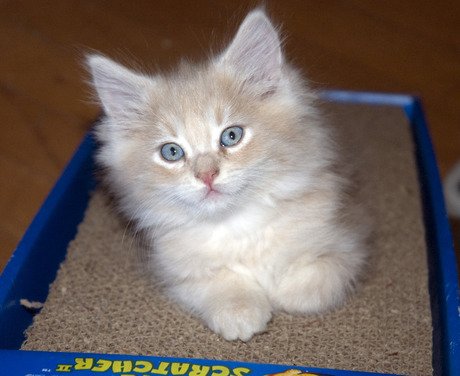 One of them, named Blitzen, was the sickest and the last one to recover. He's sitting next to me as I write this, as I just couldn't part with him after all he'd been through. In rescue, we call this "foster fail," but I call it, love.
Inspired by the work of Kitten Associates? Consider volunteering or making a donation to their organization.