Common skin conditions in cats are easy to notice but can cause pain and impair a cat's defense system. Scabs, rashes and bumps are frequent examples.
However, skin conditions often appear alongside another medical problem — so it's always vital to get any signs checked out properly.
If you see the signs of common skin conditions in your cat, then get to a veterinarian for a proper diagnosis and treatment.
Here's what you should know about the symptoms, causes, and treatments for the condition.
Symptoms of Common Skin Conditions in Cats
The conditions can produce a range of symptoms. Although most times the symptoms will be very visible. For example, some of the most common symptoms include:
Rash
Scabs
Itching a lot
Bumpy patches
Dry and flaky skin
Red spots
Sores
Oily skin
Causes of Common Skin Conditions in Cats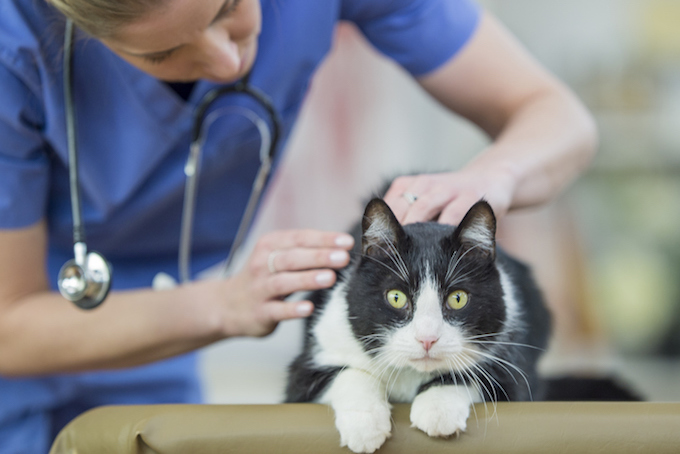 The cause of the condition can be one of a number of things. This often depends on the precise type of skin condition. However, some of the most common general causes include:
Alopecia
Over-grooming
Food allergies
Flea bites
Infections (bacterial and fungal)
Skin wounds
Obesity
Treatments for Common Skin Conditions in Cats
Firstly, your vet will ask about your cat's symptoms and medical history. This is because skin conditions can be hard to diagnose. In fact, more than one condition might be happening at the same time.
Secondly, your vet will carry out a physical examination of your cat. They will pay special attention to any areas that are bothering your cat.
Treatment will depend on your vet's precise diagnosis. However, in many cases measures sure as switching to a healthier diet and losing weight are recommended.
Additionally, you might need to start helping your cat groom themselves. Your vet will give you tips and highlight problem areas.
In general, providing your cat with a stress-free and clean home environment can really help to keep their skin in top condition.
Have you ever cared for a cat who suffered from any of these conditions? How did your vet help your cat recover? Let us know in the comments section below.