Hemothorax in cats is a medical condition that occurs when blood collects in the chest cavity. It can happen very quickly or develop over a longer period of time. However, in many cases, it is considered to be a medical emergency that needs immediate attention.
The condition can affect all cats equally, regardless of breed, gender, or age.
If you see signs that your feline might be suffering from blood collecting in their chest, then you must consult your veterinarian for a proper diagnosis and course of treatment. Here's what you should know about the symptoms, causes, and treatments of hemothorax in cats.
Symptoms Of Hemothorax In Cats
Hemothorax in cats brings on a range of symptoms. Some of the most common symptoms include:
Breathing difficulties
Collapsing
Membranes turning a pale color
Panting
Lethargy and weakness
Breathing that sounds duller than usual
Causes Of Hemothorax In Cats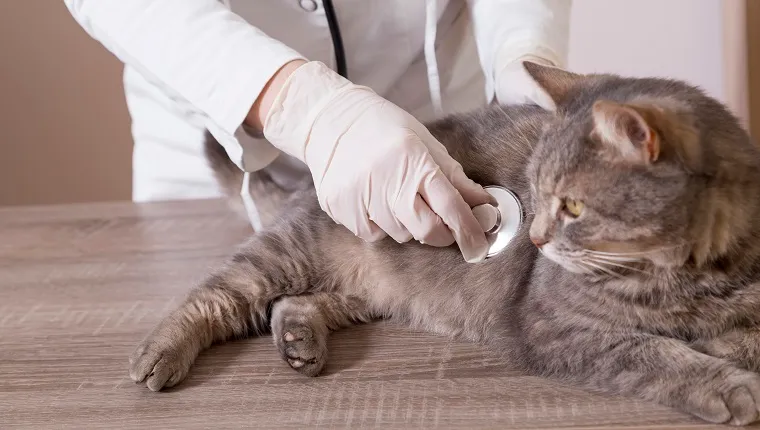 There are a range of causes of hemothorax in cats. Some of the most common causes include:
Trauma
Tumors
Herniated liver
Blood clotting issues
Herniated spleen
Inflamed bile ducts and gallbladder
Treatments For Hemothorax In Cats
If you suspect that your cat is suffering from hemothorax, your veterinarian will want to carry out a full physical examination. This will include blood, urine, and electrolyte tests.
Your vet will ask a series of questions about your cat's medical history and also want to know about any recent incidents or accidents that might have caused the condition.
The vet will likely have a lab analyze your cat's chest fluid. They may also use ultrasounds and X-rays to closely examine the lungs and the chest.
For treatment, it's crucial to administer fluid and oxygen therapy while the cat is in the hospital. Additionally, the vet might consider a blood transfusion if they discover that a cat is suffering from blood clotting issues. In some cases, cats may need a ventilator to assist the lungs.
While your cat recovers at home, they'll need the benefits of a calm and relaxing environment. It is also good practice to avoid giving your kitty any over-the-counter medicines, especially aspirin.
You'll also need to schedule regular appointments with your vet so that they can accurately monitor your cat's recovery and progress .
Has your cat ever suffered from hemothorax? What kind of treatment did your vet provide? Tell us all about it in the comments below.