As our beloved kitties grow older, there's a chance they might pick up a degree of arthritis or other medical issues along the way.
On a day to day basis, arthritis can impair your cat's ability to move around with their trademark strut and swagger, and actions like hopping up onto the couch or bed can also become an issue.
Thankfully, with some smart use of appropriate supplements, you can offer a little respite and comfort to senior cats, boost their health, and help fight off the conditions that can come with aging.
As always, you must ask your veterinarian before making any changes to your cat's diet. Here are five awesome supplements to help your senior cat feel their best in their old age.
1. Joint Health Capsules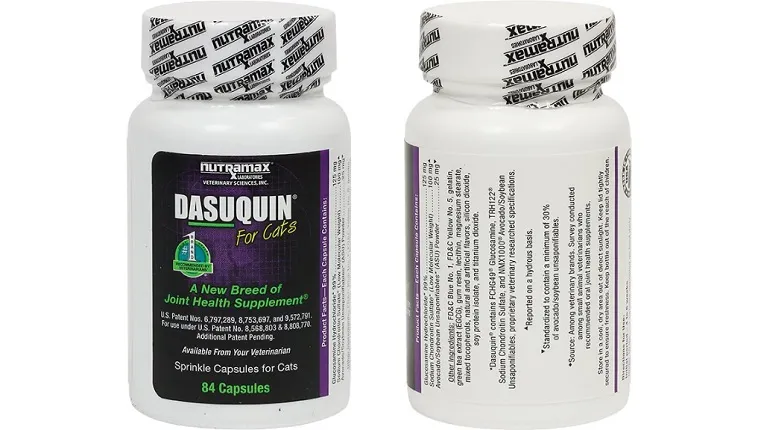 As seniors climb in age, arthritis may set in. If that's the case, you may want to think about adding some joint health supplements to their daily regimen.
When it comes to feline joint health supplements, it's common to see glucosamine used as the main active ingredient. Dasuquin for cats adds chondroitin and avocado and soybean unsaponifiables to the blend, key additions that team up to enhance joint and cartilage health in cats.
Most cat parents break the capsules apart to sprinkle over their cats' food. Although, your cat may prefer if you sneak the pill into a nice treat.
You can get them on Chewy here!
2. Probiotic Gastrointestinal Supplements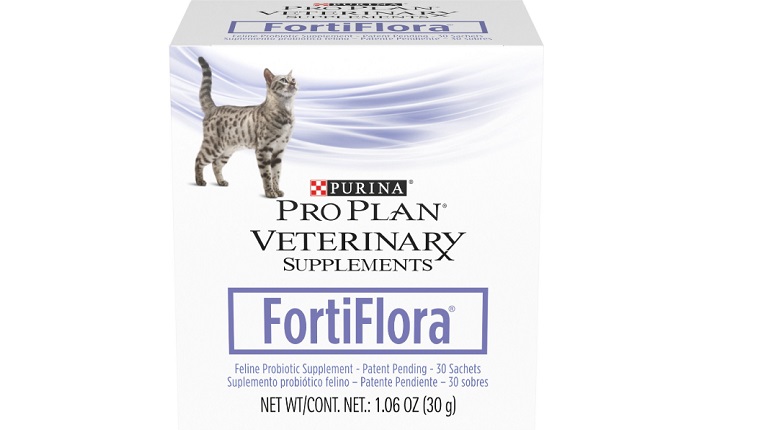 Staying on top of diet management is key to overcoming many ailments and conditions in cats. Weight gain and obesity can worsen arthritis symptoms, so a healthy diet is essential.
Purina Pro Plan's FortiFlora is a probiotic supplement based around the probiotic strain Enterococcus faecium SF68, which can help boost the immune system and, in turn, fight off conditions that can make arthritis harder to deal with.
Packing 500 Million live microorganisms per dose, this is an easy way to enhance your cat's diet by simply sprinkling the supplement on top of their regular food.
You can get them on Chewy here!
3. Joint Health Chews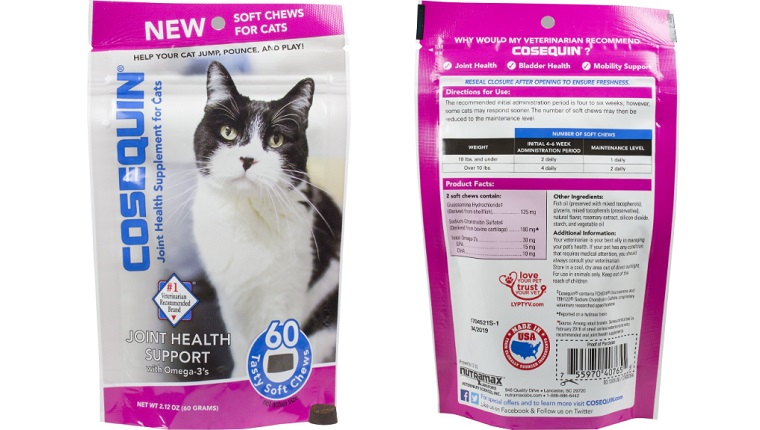 If your cat doesn't enjoy you sprinkling powder or hiding capsules in their food, maybe they'd appreciate a supplement in chew form.
The team over at Nutramax Cosequin have formulated these soft chews that are made here in the United States of America and come veterinarian recommended for cats with joint issues.
They also contain a dose of beneficial omega-3 fatty acids that will help give your kitty a smooth and sleek coat.
You can get them on Chewy here!
4. Lysine Powder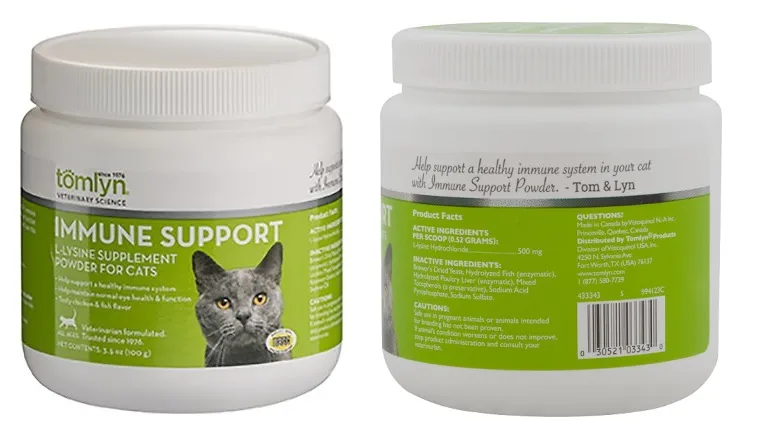 Lysine powder is a commonly recommended supplement for many cats, and it can help manage a variety of issues including feline herpes, respiratory conditions, and general eye function.
When it comes to administering lysine powder, it's a super easy process. Just add a scoop to your resident feline's regularly scheduled meal and you're good!
5. Liquid Joint Supplements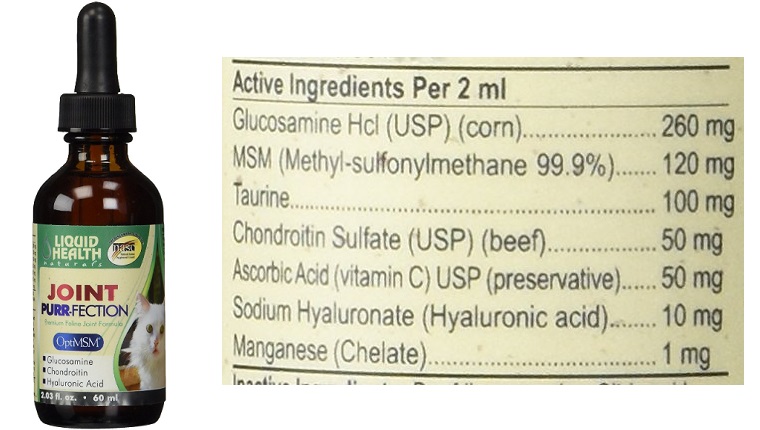 Making sure that your senior cat can still stay supple and active while dealing with arthritis is a vital goal. If your cat doesn't like powders or chews, you may want to try adding a tasty liquid supplement to their food or water instead.
Liquid Health Pets' Joint Purr-Fection droplets work to enhance your senior cat's daily life by focusing on the benefits of hyaluronic acid. Also known as the moisture molecule, it targets a feline's joints and connective tissue and works to strengthen them.
The formula includes beef liver to make sure that it proves irresistible to your kitty's taste buds too!
Do you live with a senior cat? Have you tried adding any supplements to their diet for good health? Tell us about it in the comments section below!
Click the bold links in the article to support our content! CatTime is a participant in the Chewy Affiliate Program designed to provide a means for sites to earn fees by advertising and linking to Chewy.com.