Father's Day is coming up, and while we all honor our favorite dads out there, we also want to celebrate the unsung, fatherly heroes: foster cat dads!
Shelters across the country are seeing a lot of increased intake of animals, lower adoption rates, and staffing shortages. They need foster parents for their kitties more than ever! And many cat dads are answering the call.
Our pals at Best Friends Animal Society want to thank the cat foster dads who help felines find homes and get the care they need. We at CatTime couldn't be happier to help them get the word out.
So in honor of Father's Day, here are two foster cat dads who are making a difference!
Foster Fail, Or Foster Win?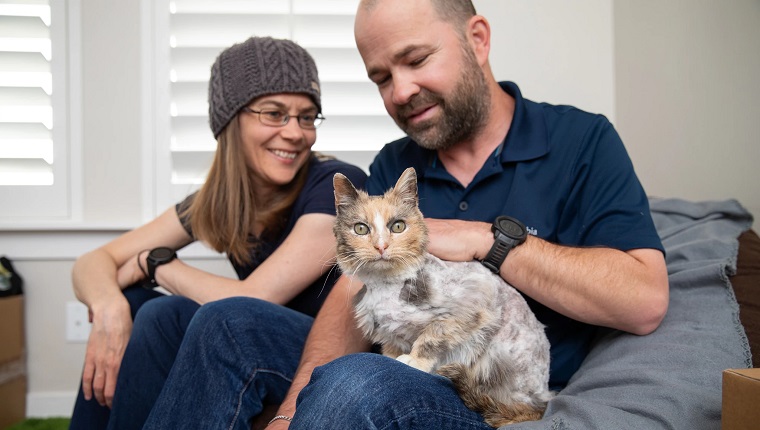 When Gary Oldham lived in New Zealand, his allergies were so bad that he couldn't consider fostering or adopting pets. But when he moved to Salt Lake City in 2015, his allergies cleared up! That meant he was able to get involved with saving animals in need.
He and his wife, Alida, decided to foster a cat named Roman. But it wasn't long before this situation became a "foster fail," or a "foster win" as we like to think of it. The couple adopted Roman into his forever home!
The couple fostered even more cats and, eventually, adopted another feline named Cinna.
Now, Gary is a volunteer who transports pets all over Utah. He drives animals from partner shelters in Salt Lake City to Best Friends Animal Sanctuary in Kanab. Both he and Alida stay involved in other shelter volunteer work as well!
You can read more about their story here.
Foster Cat Dad Learns About Purrs
Ramandeep Singh grew up as a dog person. He also had rabbits as a child. But his parents said no more pets when his dog died because he became too attached.
But his love for animals didn't fade. Years later, while he was working as a software engineer for Walmart, he heard about Best Friends Animal Society and the work they do. So, he signed up to volunteer!
Even though he started life as a dog lover, Ramandeep found himself forming a bond with the cats at the shelter. Eventually, he agreed to foster kittens.
During his first foray into the foster world, he noticed that one of the kittens who was sitting on a laptop seemed to have a breathing problem. Worried, he sent a recording of the issue to other Best Friends team members.
That's when Ramandeep first learned what the strange noise was. The kitten was purring!
Since then, Ramandeep has continued to volunteer and foster felines. His love for cats has only grown!
You can read more about his story here.
You Can Foster Too!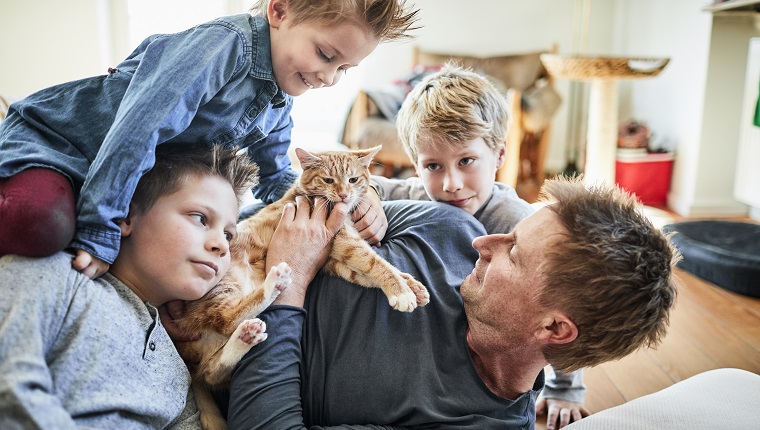 If these stories have inspired you to foster a cat, give it a try. You'll be helping a cat in need, and you'll be helping an animal shelter provide care to the rest of the pets they take in.
Fostering might even be easier than you think. Best Friends Animal Society and many other shelters will cover food, supplies, support, and medical care.
Plus, it's a temporary situation. You just take care of a kitty until they find their forever home. They get to experience life in a safe home away from the noise of the shelter.
You also get to know the cat in your care, so you can help potential adopters learn about the kitty's personality and how they will fit into a home.
As a cat foster parent, you'll be a hero to a cat in need, and you'll get all the love, cuddles, and affection you could want.
So in honor of Father's Day, consider becoming a foster cat parent. You may even find a best friend for life!
And make sure to keep up with Best Friends Animal Society and all the amazing work they do!
Do you know a foster cat dad who deserves to be celebrated this Father's Day? Would you consider becoming a feline foster parent? Let us know in the comments below!