An Oregon man who pleaded guilty to animal abuse was ordered to pay a fine and cannot own a pet for five years.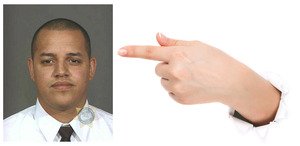 According to the Oregon Humane Society, Nicholas Carlos Martinez, 25, caused injuries to his girlfriend's cat that led to the animal's death.
The cat's name was Tubby.
A veterinarian who examined the feline reported its multiple injuries— including burns, fractured ribs, multiple lesions, and more— to the OHS. Authorities believe the abuse took place between February and April of 2011.
"We're encouraged that Oregon law requiring the reporting of animal abuse is working," Sharon Harmon, OHS executive director, said in a statement. "In this case, there was no eyewitness to tell the court what happened to Tubby, and we would never have known about the nature of Tubby's injuries if it were not for the diligence of a caring veterinarian."
Martinez was ordered to serve 164 hours of community service and pay a $1,200 fine; he's also on a year-long probation term.
CatTime.com salutes the OHS and the whistle-blowing veterinarian.