A California law that protects shelter pets is safe – for now.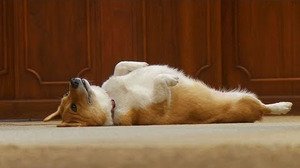 Last week, the California Assembly Budget Subcommittee voted against Governor Brown's proposal to repeal SB 1785, or the Hayden Law. The vote was unanimous.
The Hayden Law, passed in 1998, is a mandate that, among other things, requires shelters to hold stray animals for a minimum of four to six business days. This allows for more time to transfer dogs out to rescue organizations and more time for owners to recover their lost pets.
Though the mandate has officially been suspended since 2009 due to budget cuts, animal welfare supporters do not want to see it disappear from the books completely.
Eliminating the Hayden Law, animal advocates say, would have disastrous effects; for one, hard-to-adopt-out dogs and cats with special needs, health issues, or advanced age might be put down before adopters or rescue groups could give them a chance.
Animal advocates, including the former California State Senator and namesake of the law, Tom Hayden, are urging Governor Brown to consider his own Pembroke Welsh Corgi, Sutter, and retain the Hayden Law in its entirety.
The Hayden Law will undergo further consideration on April 11, when the Senate Budget Subcommittee No. 2 will weigh the proposed repeal. In the meantime, attorney Marla Tauscher, who has been fighting to keep the Hayden Law, hopes supporters will continue to sign her online petition, which has gathered nearly 60,000 signatures to date. Hayden Law supporters are also urged to contact the offices of Senate Budget Subcommittee No. 2 members, including Senators Joe Simitian, Jean Fuller, and Alan Lowenthal.