The parents of a slain boy are turning their sorrow into hope for animals at a Florida shelter. Working in conjunction with the Spay-Lee rescue shelter in Lee County, the family is urging people to donate cleaning supplies, cash, and cat food for animals in need in memory of their son.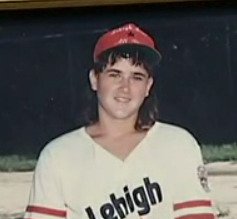 Nathan Goldsberry would have turned 34 on April 1. The then 13-year-old boy was murdered in 1992 when he snuck out of the house to meet with a friend, Irish Mullins. Goldsberry and Mullins were kidnapped and then shot and killed by Robert Kay, who is currently serving a life sentence for the crime.
"He was taken from us in a bad way so we're trying to turn the bad way around into a good way," Nathan's father, John Goldsberry, says. "Does it help to do this? Absolutely."
His parents say the cause would please Nathan. "He was always bringing strays in and he was always trying to do one thing or the other to help animals," John says.
The Goldsberry's will hold a fund raiser at their home in Lehigh on March 31.Spay-Lee is a nonprofit, no-kill shelter; anyone interested in donating should visit its website.