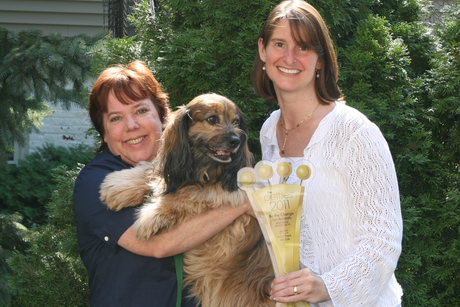 Serve up the fancy kibble and raise the water bowls! It's time for the 3rd annual Petties, DogTime Media's awards show recognizing the best of the best in the pet blogging community.
This year we're giving away more money than ever before: $30,000 in shelter donations, including a $10,000 pre-Petties giveaway to one lucky shelter or rescue. And, we're introducing two new categories: Best Video Post and Best Product Review Blog.
There are two ways you can get in on the 2012 Petties fun right now:
· Nominate a deserving blog — or individual post — for an award. You may submit nominations now through June 29, once per 24 hours, PT.
· Nominate a shelter or rescue to receive $10,000! (The shelter or rescue with the most nominations will receive a $10,000 donation from DogTime Media. Shelters or rescues nominated must have non-profit 501c3 status.)
So whether you're looking to recognize an outstanding blogger or you're hoping to make a big difference for a worthy shelter — or both — head over to the Petties 2012 homepage and start nominating!