January 31st is officially known as Inspire Your Heart With Art Day. The idea behind the hashtag holiday is to encourage people to seek out and appreciate the art all around them, whether that's heading out to a gallery or adding a new piece to their home.
Being that the new year is also a great time to spruce up your abode, check out these five examples of cat-themed artwork and home decor that you can order online right now.
(Bonus tip: Did you receive a cat Christmas card this holiday season? Repurpose the card into a print by cutting it out and framing it!)
1. Metal Spring Cat Sculpture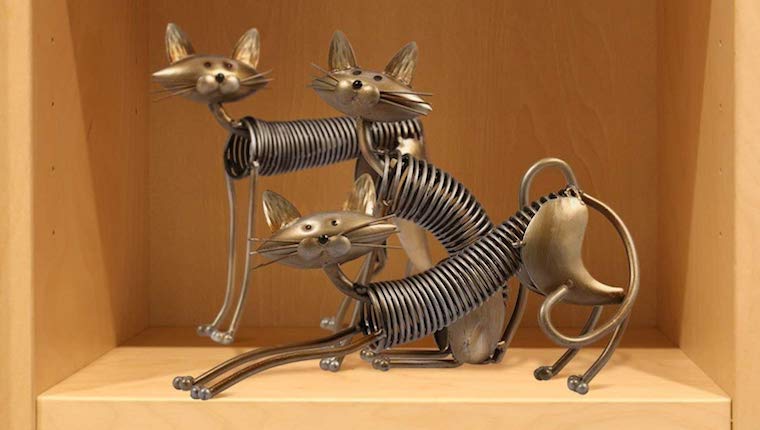 Crafted out of iron, this 12-inch long cat sculpture has a spring coil body that lets you switch around the way you want to pose the feline. A popular stance involves having the cat stretch out to show off that full, slinky-like body.
Order it from Amazon here!
2. Cat Litter Box Print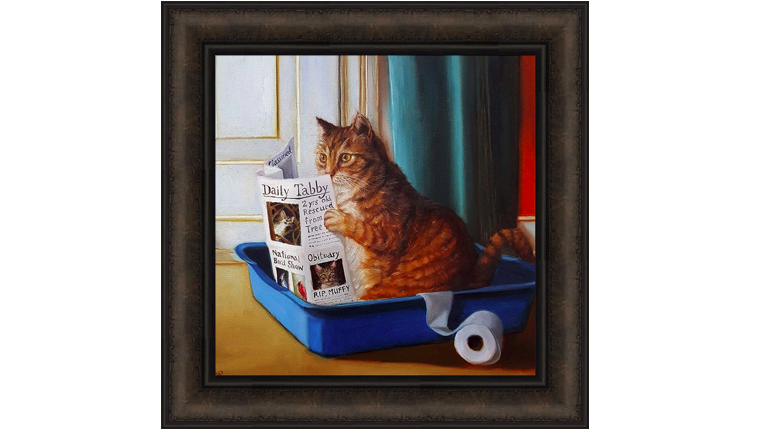 If you're in the market for something to fancy up your bathroom, how about this 14″ x 14″ print of a portly ginger tabby sitting in a litter box and going about her business while reading the latest edition of the Daily Tabby newspaper?
Order it from Amazon here!
3. Mischievous Cat Garden Gnome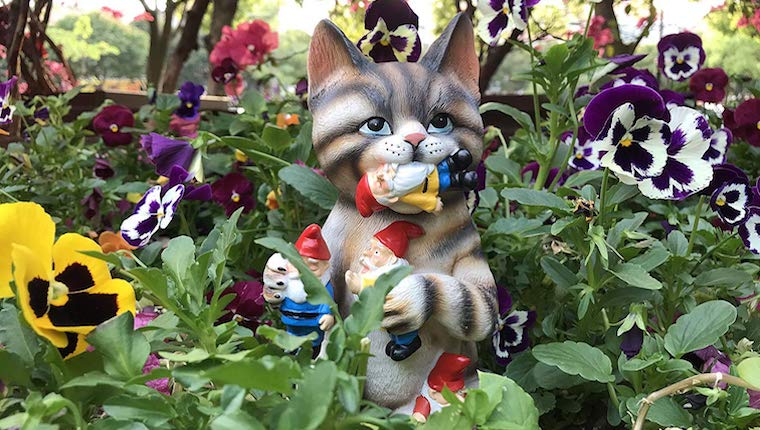 Taking things outside for a minute, if you're looking to add some feline-themed art to your garden or balcony, check out this durable figurine that depicts a cat chowing down on a bunch of smaller gnomes.
Order it from Amazon here!
4. Cat Trivet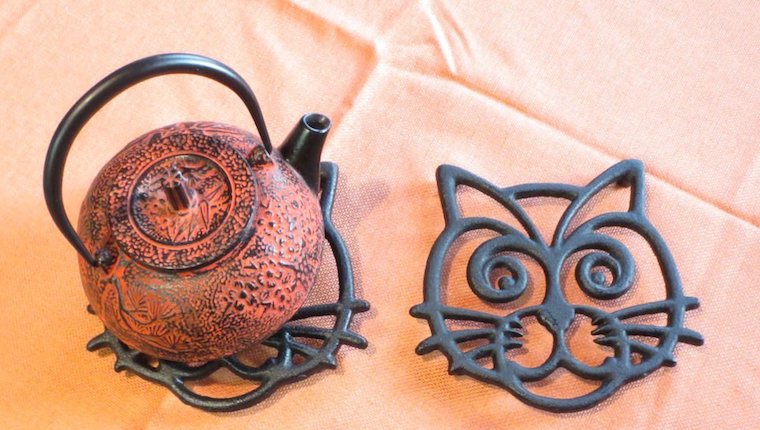 Sauntering over into the kitchen, if you're in the market for a new trivet to set hot pots and pans down on, consider splurging on this cast iron cat's face item.
Order it from Amazon here!
5. Cat Pride Doormat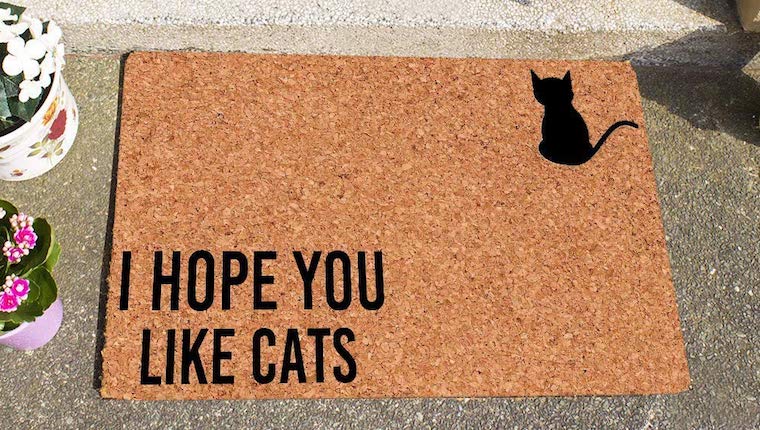 Finally, let the whole world know about your proud cat credentials with this durable doormat that warns visitors, "I hope you like cats." The mat is suitable for indoor and outdoor use.
Order it from Amazon here!
Have you recently picked up some great cat art for your home? Are you going to celebrate with your kitty on Inspire Your Heart With Art Day? Tell us about it in the comments section!
CatTime is a participant in the Amazon Services LLC Associates Program, an affiliate advertising program designed to provide a means for sites to earn advertising fees by advertising and linking to Amazon.com.